'No intention to insult': BTS star RM addresses 'Bad Religion' controversy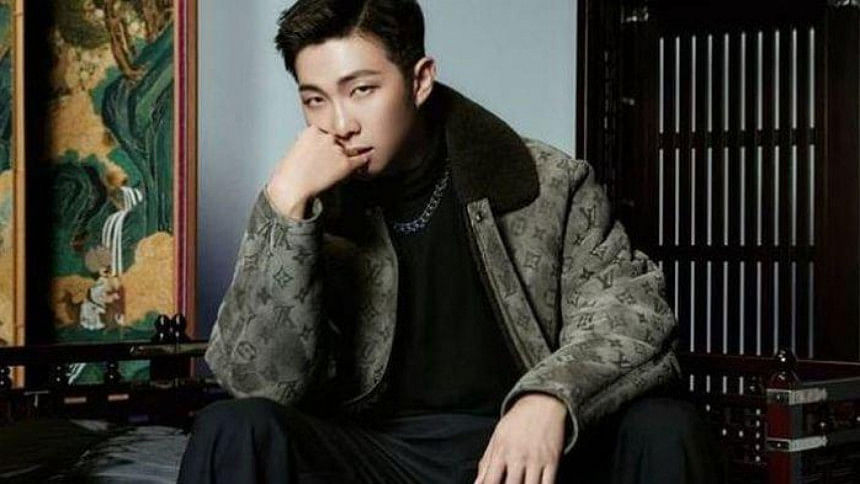 Yesterday, BTS leader RM went live on Weverse to explain his stance on the "Bad Religion" controversy. Earlier this month, the popular rapper shared Frank Ocean's song, "Bad Religion", on his Instagram Stories. 
The lyrics of the song include lines like "He said, 'Allahu akbar'. I told him, Don't curse me. 'Bo Bo, you need prayer'. I guess it couldn't hurt me. If it brings me to my knees, It's a bad religion."
Hours later, social media users asked him to apologise. The phrase "RM apologise to Muslims" started trending on Twitter, which led to a flurry of reactions on both sides of the debate.
Many people voiced worry about RM's song choice and accused him of being Islamophobic because of the song's lyrics. 
RM aka Kim Namjoon urged BTS ARMY and the audience to believe in him. He went on to say that he had no such aim and that it was only a song. 
RM also stated that he was not apologising for stating the truth. The BTS leader also stated that he did not wish to further talk on the subject. 
"OK guys, I know what you're talking about," RM said. 
"You keep accusing me of insulting a religion, but I didn't. There was no intent to disrespect a faith. All I can say is that I respect every religion. Please do not. I can see what's going on in my Instagram. But I never...there was never any goal or at least one percent of my heart to offend a religion, okay? It's a song, guys (shakes his head). I am not apologising; I am only stating," said the singer. 
"I have my own soul," he continued. "I am thirty years old. I am capable of speaking my mind. Please, a word is a word, and you should believe my words from myself rather than guessing, pretending, and presuming, okay?," added the singer. 
"I know I can't, I know my limitations, and I know that even if I tell the truth, I can't convince and persuade everyone. 'Oh no, you still lie,' some people might think of me. You had the aim and purpose to insult, which I never did. I understand what you're saying, but I can't lie to you. I'm just being truthful," revealed the singer. 
When a fan asked the rapper whether the social media hate mentally broke him, the singer urged that everything was fine. 
"I am fine; there are no issues. But I've heard there are some issues and a lot of noise. So I had to say something about it because some people keep asking me about it," said RM. 
"Okay, just trust me on this. Let's shift the subject. I didn't want to say anything about it, but some individuals forced me to. I cannot stand it right now. For ten years, I've kept my belongings in my heart. But I'm having trouble dealing with this right now. I just had to say something. Believe my words if it's me...Problems arise, but I am a strong man," concluded the BTS leader.
"Bad Religion", released in 2012, is well-known for its study of unrequited love in the backdrop of theological conflict.