Malaysia's medical tourism sector alive and well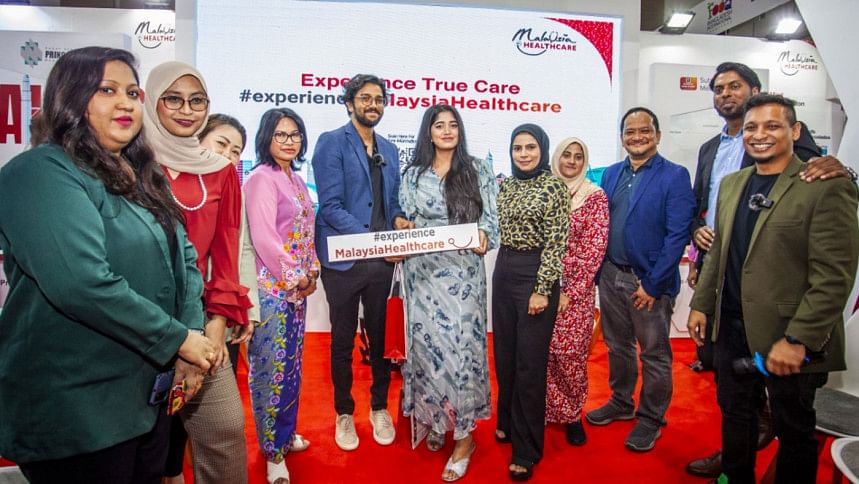 Medical tourists are returning to Malaysia in full force and are expected to surpass the pre-Covid-19 pandemic level in 2019 thanks to the reopening of borders, quality healthcare and competitive pricing.
The top countries of origin for these travellers include Australia, Bangladesh, China, India, Indonesia and Japan.
Based on data provided by the Malaysia Healthcare Travel Council (MHTC), the number of healthcare travellers showed an increasing trend, reaching a peak of 1.22 million individuals in 2019.
However, there was a significant decline in 2020, with only 689,000 healthcare travellers recorded. This downward trend continued in 2021, with the number further decreasing to 561,000.
The figure picked up to 850,000 last year, contributing RM1.3bil in revenue to the country.
Among the top treatments sought after in the county are general health screening, cardiology, fertility, oncology and orthopaedics, including medical and surgical-related as well as cancer treatments.
"The industry is projected to make a full recovery, potentially setting a record high for industry achievement," said acting CEO Farizal Jaafar, adding that in the first half of this year, Malaysia's healthcare travel industry recorded a revenue of over RM900mil.
"The healthcare travel industry is well on its way to achieving post-pandemic recovery, having reached 76 percent of its pre-pandemic performance of RM1.7bil in 2019," he added.
The Association of Private Hospitals Malaysia president Datuk Dr Kuljit Singh (pic) said high-quality medical care at an affordable cost compared with other countries within the region is among the reasons for tourists reaching the country's shores.
"Our doctors are well trained both locally and overseas, with English as the main language during treatment. Also, other costs like hotels and food are affordable with great service. They also enjoy other tourist attractions while they are here," he told The Star.
TMC Life Sciences Bhd group chief executive officer Nadiah Wan said the demand for healthcare services has increased post-pandemic following a significant increase in revenue that the group recorded between 2021 and 2022.
"Since the reopening of our borders, we have seen a positive uptake in international patients, particularly in the South-East Asia region," she said, adding that the group has also seen growth through its recent expansion into Vietnam.
Nadiah, who is also the CEO of Thomson Hospital Kota Damansara, noted that a shortage in manpower and competition from neighbouring countries were among the challenges in the healthcare industry.
Lawyer Vincent Kwok, 50, from Hong Kong, said he visited Malaysia for health screenings because hospitals here offer quick and affordable medical services.
"In Hong Kong, it costs thousands of dollars at private hospitals. Specialist appointments need to be scheduled, and surgeries also involve a long waiting time," he said in an interview.
Likening the cost of a medical check-up in Hong Kong to the expenses of a four-day, three-night holiday trip to Malaysia, Kwok heaped praise on the hospitality he receives in the country.
"My experience in Malaysia is that medical reports are available very quickly, costs are reasonable, and service is excellent," he added.
Kwok said he typically preferred health screening packages in Kuala Lumpur hospitals, such as the Prince Court Medical Centre.
"These packages generally cost around RM2,000, including travel insurance and other expenses.
Businessman Paulus, 45, from Bengkalis in Indonesia, said he travelled with his father by ferry to Melaka for treatment and follow-up at a private hospital.
"My dad had heart surgery at the hospital in 2019, and he was supposed to return for a follow-up the following year.
"However, the pandemic stopped that, and we only travelled to Melaka last year when Malaysia's borders reopened," he said.
Paulus said his father, 75, preferred the medical services in Melaka.