Magistrate to probe councillor Akram's death: Minister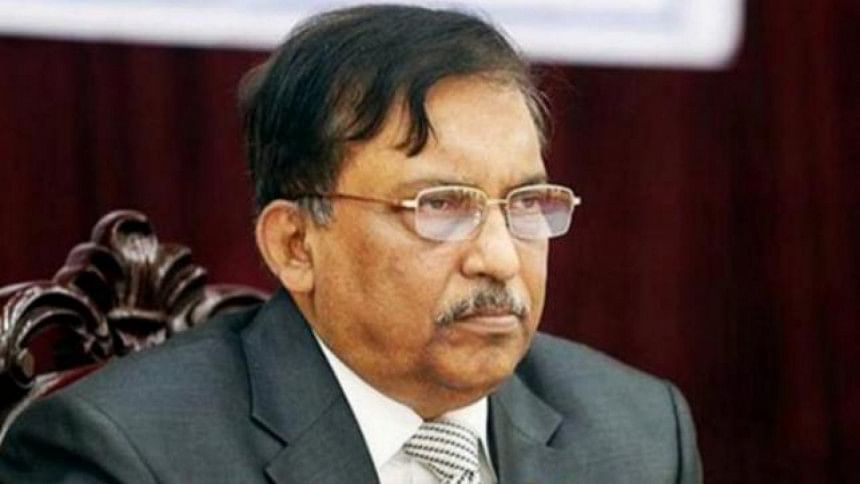 A magistrate will probe the death of slain Teknaf municipality councillor Akramul Haque, Home Minister Asaduzzaman Khan said today.
If the magistrate finds any ill-motive behind the death of the municipality councilor, the responsible person or persons will be brought to justice, the home minister said.
Rapid Action Battalion claimed that Akram was killed in a "gunfight" between the elite force and drug dealers in Teknaf of Cox's Bazar on May 27.
Terming it a planned killing, Akram's wife Ayesha Begum demanded judicial probe into the incident, and urged Prime Minister Sheikh Hasina to ensure justice for "the killing of one of her dedicated supporters".
About the four audio clips handed over to reporters by Akram's wife, the minister said there was no official information about it.
"The audio was not submitted to us officially, we will look into the audio and act accordingly" the home minister added.
Asked if the audio clips have raised questions about the ongoing anti-drug drives, the minister said that the drive will go on. "People from every sector of life have welcomed the drives as drugs mislead youths, destroy their intellect," Asaduzzaman said.
Regarding the ongoing drives, he also said that 13,000 people were sent to jail during the drive.
"The people, who are guilty, have been brought to book through mobile courts and the innocents are being released" the minister added. 

Rapid Action Battalion (Rab) launched its own anti-narcotics operation on May 4 while the Police Headquarters on May 16 instructed all police units across the country to conduct special anti-narcotics drives.

At least 129 people were killed in the incidents of the so-called shootouts across the country in 19 days till today.