ASK demands judicial enquiry into 'gunfights'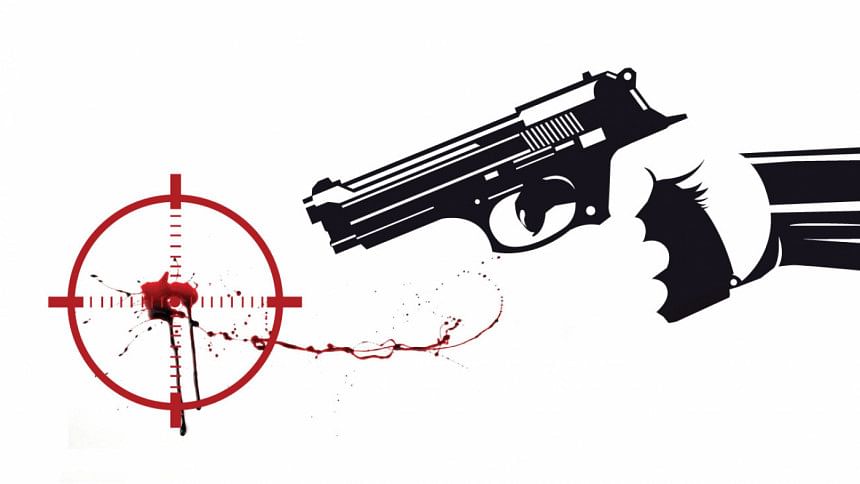 Ain O Salish Kendra (ASK), a rights organisation, today demanded judicial enquiry into all the so-called gunfight incidents including the killing of Teknaf ward councillor Akramul Haque.
It also demanded immediate end to the "gunfights" being conducted in the name of anti-narcotics drives, according to a press release issued by the rights organisation today.
"ASK is strongly urging the government to put an end to ongoing extrajudicial killings in order to pave the way to ensure rule of law and practice of human rights," the press release said.  
Expressing a grave concern about the ongoing "gunfights" during anti-narcotics drives in the country, the ASK urged the government to ensure security to the family members of Akramul Haque.
Akramul Haque, a ward councillor of Teknaf municipality and local Awami League leader was killed in what Rab claimed was a "gunfight" between the elite force and drug peddlers in Cox's Bazar on May 27.

On Thursday, speaking at a press conference at Cox's Bazar Press Club, Akramul's wife Ayesha Begum alleged that her husband was murdered in cold blood. She also gave journalists four unverified audio clips of chilling conversations in support of her claim. In one of the clips, a female voice is heard continuously screaming over a mobile phone hearing gunshots during a phone call. Ayesha claimed that the female voice was hers and the gunshots were fired at her husband.
The Daily Star could not independently verify the authenticity of the audio clips.
Rab said councillor Akramul, who had been Teknaf upazila Jubo League president for 13 years, was a top-listed drug dealer. But his family members, relatives and people who knew him very well refuted the claim, and said he was never involved in yaba or narcotics trade.
At least 131 people whom the law enforcers claimed to be drug traders were killed during the drive in over 18 days. More than 13,000 people have been arrested and convicted by mobile courts during the same period.