Gas extraction begins at Sundalpur field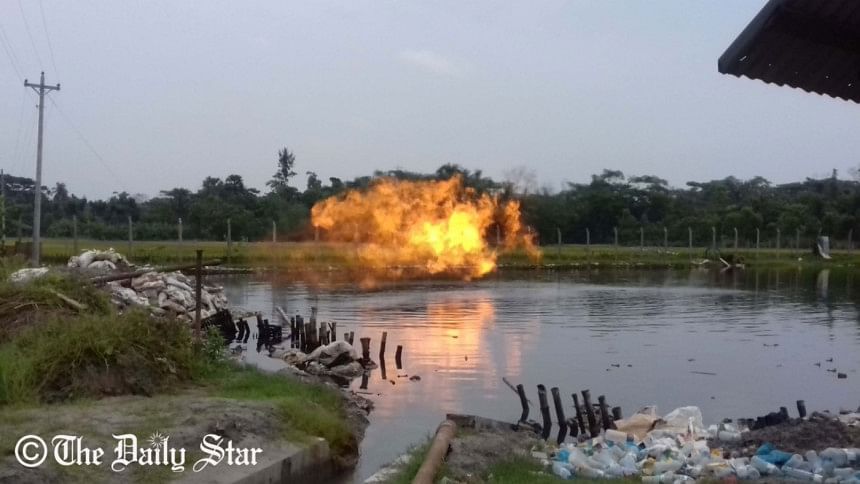 The state-owned Bangladesh Petroleum Exploration and Production Company Limited (Bapex) today began extraction of natural gas from Sundalpur gas field in Noakhali.
Bapex Managing Director Engr Md Nowshad Islam launched the commercial extraction of gas from the Sundalpur-Shahjadpur gas project-2 around 12:00pm, reports our Noakhali correspondent.
READ MORE: Gas found in Sundalpur 
"The amount of recoverable gas can be ascertained after analysing the data from the exploratory extraction," the Bapex official said.
The project director Md Alamgir Hossain said the government began Tk 62.90 crore-project work after acquiring five acres of land at Shahjadpur village of Companiganj union in October, 2004. Gas has been found in different layers up to 3,235 metres in the ground.