No legal bar to hold journo Shimul murder trial at Speedy Trial Tribunal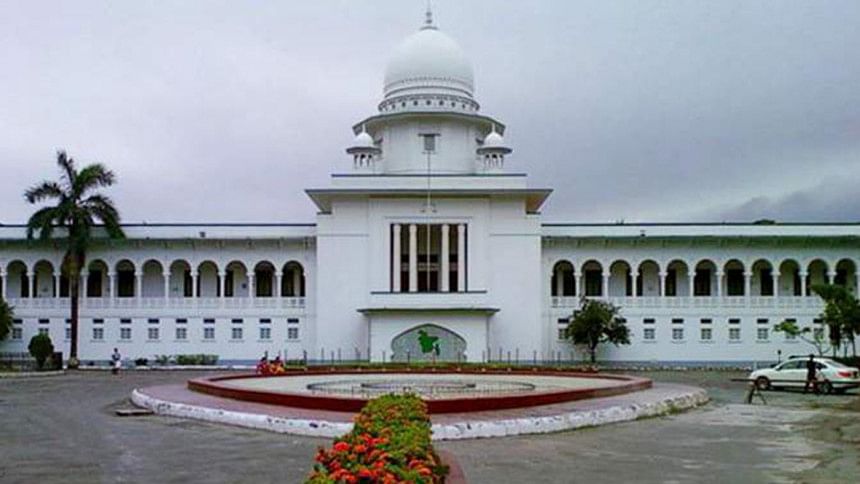 The Supreme Court today cleared the way for the Speedy Trial Tribunal of Rajshahi to run the trial proceedings of journalist Abdul Hakim Shimul murder case in Sirajganj.
The apex court declared infructuous (ineffective) the writ petition that was filed by some accused of the case with the High Court challenging the government decided to transfer the case to the Speedy Trial Tribunal of Rajshahi from a court of the district.
In the writ petition, the accused had also prayed to the HC to order the Rajshahi court to hold trials of all four cases filed in connection with the incident of Shimul murder.
Following a writ petition, the HC on August 29 this year stayed the trial proceedings of the case for six months.
Later on, the government filed a leave to appeal petition with the Appellate Division of the SC challenging the HC's stay order. 
Today, writ petitioners' lawyer Advocate AM Aminuddin told the SC that his clients will not proceed with the writ petition before the HC.
A four-member bench of the apex court headed by Chief Justice Syed Mahmud Hossain also dismissed the government's leave to appeal petition as the writ petition has become infructuous.
There is no legal bar for the Speedy Trial Tribunal of Rajshahi to run the trial proceedings of Abdul Hakim Shimul murder case following the SC order, Deputy Attorney General Bishwajit Debnath told The Daily Star.
Shimul, Shahzadpur correspondent of Daily Samakal, was hit when Halimul Haque Miru, the suspended mayor of Shahzadpur municipality in Sirajganj, allegedly opened fire during a factional clash of ruling Awami League on February 2, 2017. He died the next day.
The following day Shimul's wife Nurunnahar filed a murder case with Shahzadpur Police Station against Miru, his two brothers, and 15 others.