Tonu's body to be exhumed for fresh autopsy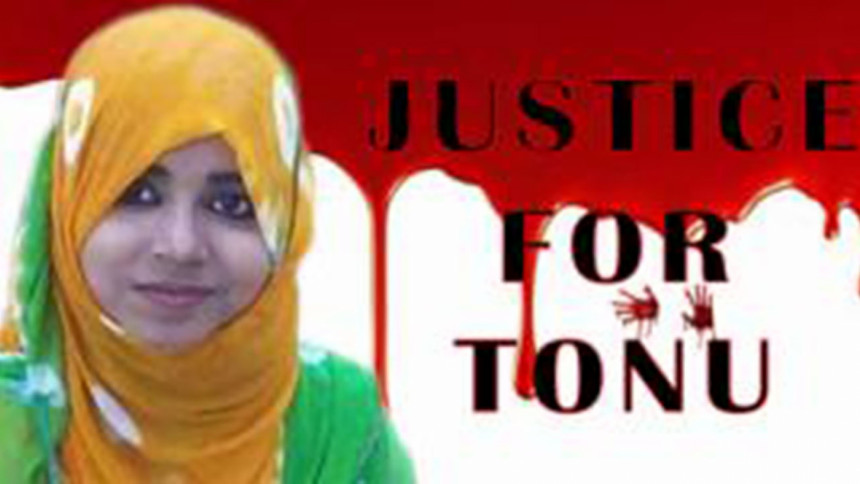 A Comilla court today ordered police to exhume the body of Victoria College student Sohagi Jahan Tonu for fresh autopsy.
The court of Additional Chief Judicial Magistrate Joinab Begum passed the order after Manjurul Alam, officer-in-charge of Detective Branch (DB) of police in Comilla, submitted a petition seeking permission for exhumation of the body, the DB official told The Daily Star.
"We seek permission to exhume the body for the sake of investigation," Manjurul Alam said.
READ: Voice for justice gets louder
The body of Tonu, an undergraduate student of Comilla Victoria College and a cultural activist, was found around 400 yards away from their house inside Comilla Cantonment area on the night of March 20.
Following the killing, different socio-cultural and political organisations held protest programmes at different placess across the country.