5 lightweight books for your hometown commute this Eid
An enjoyable read, easy to carry, can be a good companion to improve the travel experience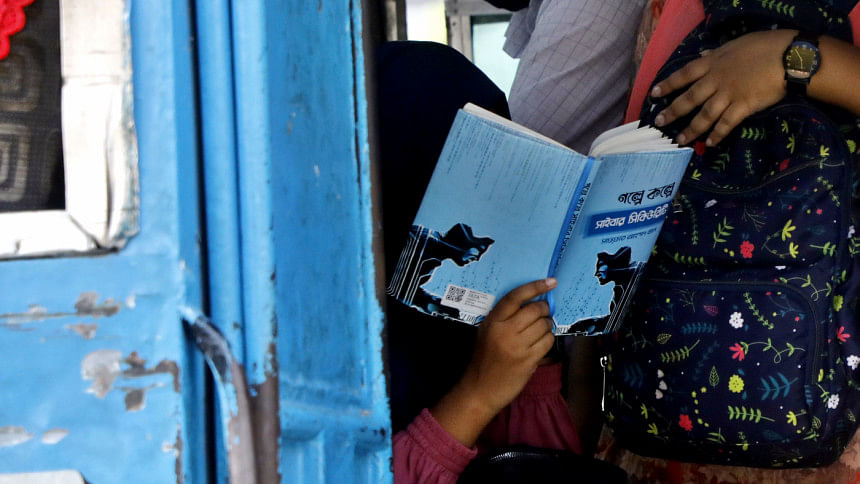 For many Dhaka residents, the festivity and excitement of Eid starts the very moment they start their journey to their hometown to spend the Eid holiday with loved ones. In this year's sun-sational summer heat, the journey can be either of two things: you either pleasantly reach your destination while enjoying the sunlit rural landscape, or you spend the entire time badly craving teleportation powers to avoid the heatwave. In both situations, an enjoyable read can be a good companion to improve the travel experience. These lightweight and unputdownable books can be carried with comfort on the commute. 
BANIYULALU
Shibabrata Barman
Baatighar, 2019
Baniyalulu is an anthology of 11 startling short stories by Shibabrata Barman that perfectly combine the logical aspects of science fiction and the surrealism of fantasy. From multiverses, conscious dreams to extraterrestrial life and time-travelling, the book covers numerous concepts that explore possibilities and impossibilities taking place beyond our known world. Shibabrata Barman's use of a humane narrative style and avoidance of the mechanical tone sci-fi books usually carry are what set Baniyalulu apart. Like in one of the stories titled Bhetore Ashte Pari? the plotline revolves around sentient robots and how a murderer has to be caught by proving that he tortures them. The way the stories are told, by integrating the mysteries of nature with theoretical science, provides readers with an immersive experience, all while keeping them grounded.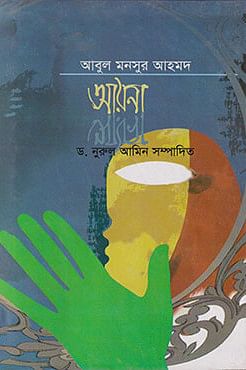 AYNA
Abul Mansur Ahmad
Ahmed Publishing House, 1935
When it comes to Bengali satire, Abul Mansur Ahmad's Ayna is one of its kind. The classic is a collection of seven short stories, all of which shed light on some of the most deep-rooted societal issues such as religious hypocrisy, communal riots, socio-political crises, unethical use of power by opportunists. The lightweight but honest narrative makes the readers thoroughly enjoy the witty remarks as well as ponder over the brutal truths behind the words. After the book first came out in 1935, Kazi Nazrul Islam wrote in its preface, "In ordinary mirrors, only the outer reflection of a person can be seen, but in the mirror made by my friend artist Abul Mansur, the true image of a person's heart has been captured. All the people who walk freely in our society wearing various masks, their images emerge with wild ferocity inside Abul Mansur's Ayna." Even after decades of its publication, the book has remained timeless due to its topical relevance.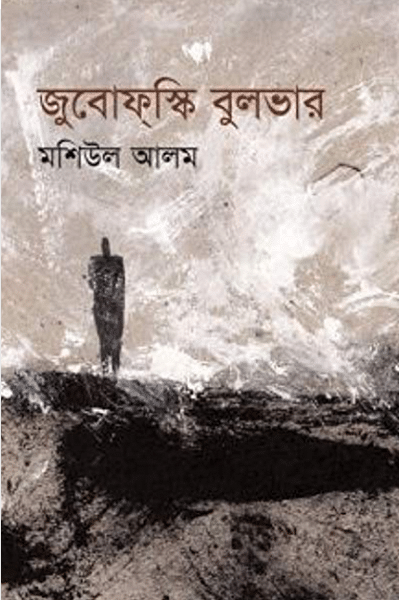 ZUBOVSKIY BULVAR
Mashiul Alam
Prothoma Prokashon, 2011
Zubovskiy Bulvar is a book named after a street in Moscow along which there once resided one of the largest translation agencies of the world, Progoti Prokashon or Progress Publishers. They translated and published various books of science, arts, politics, classics, and children's literature in about 60 languages, but had to close down due to the Soviet Unions' collapse. The book reminisces the golden days of Progoti Prokashon through its fictional protagonist Soumen Roy, who leaves Bangladesh to work as a translator in the publishing house. The nostalgic narrative and simple prose are what make this book a readers' favourite.
KALO BOROF
Mahmudul Haque
Shahitya Prakash, 2007
Kalo Borof is a cult novel that tells the reminiscent tales of Abdul Khaleq, a fictional college teacher in newly independent Bangladesh. It is said that Mahmudul Haque drew this novel from his own experiences and the tide of emotions he had to navigate during 1947's India-Pakistan Partition. The book revolves around the recollections of Abdul Khaleq's Pre-Partition childhood days in suburban Calcutta and the invisible scars he inherited as a witness of the Partition. It is a brilliant blend of spellbinding descriptions of nature, poignant memories of communal riots, and nostalgic childhood chronicles.
An English translation done by Mahmud Rahman is also available, titled Black Ice (Harper Perennial, 2012).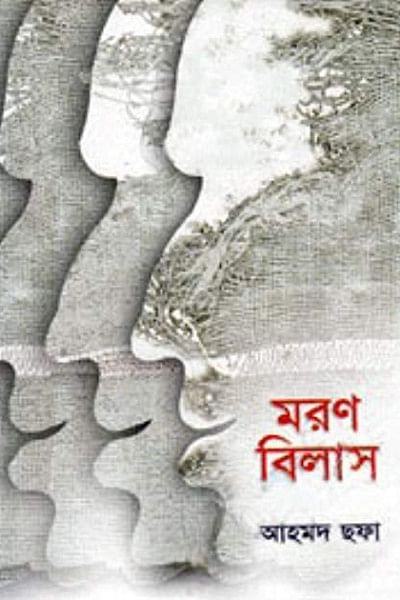 MORON BILASH
Ahmed Sofa
Khan Brothers, 1989
Moron Bilash is a work of political fiction that revolves around the conversations between Fazle Elahi, a dying minister, and his spineless minion, Mawla Baksh. The minister decides to confess all the misdeeds he has engaged in during his lifetime at his deathbed and admits to doing them with a clear conscience, but puts the blame on society to justify himself. The sharp, merciless recollection of his past startles someone as morally weak as Mawla Baksh. Through the contrast of these two characters' dilemma and confidence, Sofa brilliantly portrays the picture of our society where immorality and wrongdoing, not justice or ethics, are the keys to gaining power and rising to higher social classes.
Mehjabin Biva is an architecture student who gets all of her life-altering thoughts at 3 am. Find her at @shelfexplanatory on Instagram or reach out at mehjabinbiva@gmail.com.