BTS's Jungkook announces TikTok debut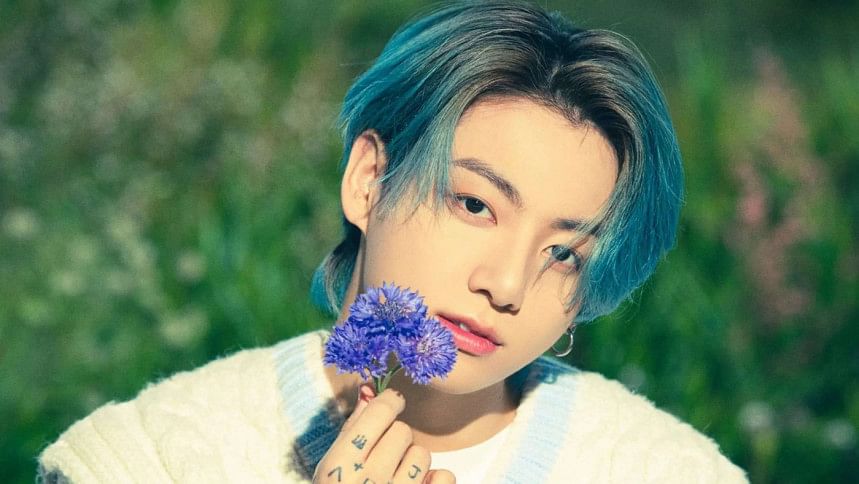 TikTok has become a popular medium for artistes to interact and share dance videos with their fans. The recent idol to join the TikTok celebrity wagon is none other than BTS member Jungkook. 
In a new interview with a radio channel, Jungkook revealed that he secretly joined TikTok but accidentally leaked his account to his fans on live stream. 
As BTS's army learned about the "Still With You" singer's TikTok account, the singer decided to use it officially. 
Once Jungkook officially announced the news, the singer got a whopping 12.2 million followers on the app. 
Jungkook recognises the app's global popularity and believes he does not want to lose out on trends or opportunities to learn new things.
"I don't want to follow the crowd. So, perhaps? You'll see more of me on TikTok," the singer promised.
His admirers, as we know, have already gone through his posts on the app and are pleased to see the star adopting K-pop trends. What thrills them even more is that they now expect frequent material from the app's star.
The K-pop musician released a new dance video on TikTok today, and fans have already reacted positively to the video. 
On September 15, 2023, the singer participated in the "Smoke" dance challenge, posting an enthralling dancing video to TikTok.
"I'm giving it a go too (editing was tough…)," he captioned the video. As usual, his followers praised him for his smooth moves and dance talents.
His bandmate V had previously uploaded his video on the challenge, which has become a popular habit among K-pop idols.
Jungkook revealed Enhypen members Jay and Jungwon's take on the "Seven" dance challenge on Wevere through TikToK back in August.
He accidentally divulged his identity on the app while praising Enhypen, and he has since used his account to share reels with the army and the rest of the globe.