12 months, 5 films, one Shuvoo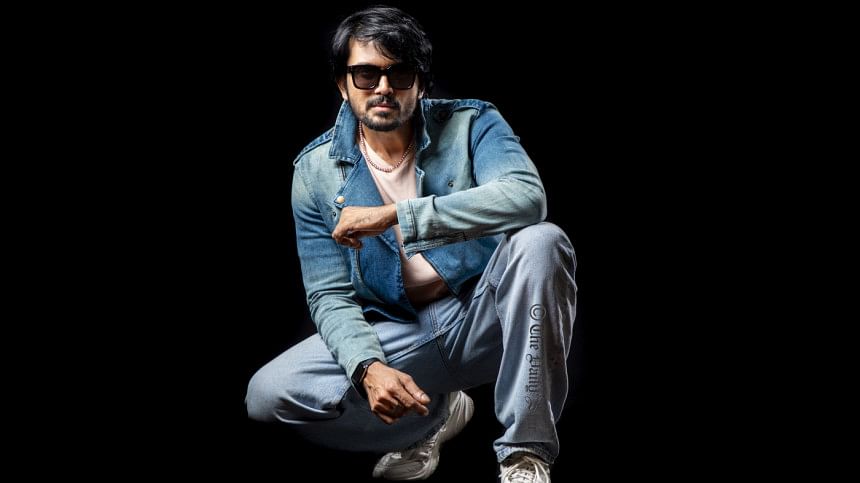 Arifin Shuvoo often talks about his 'Made in Bangladesh' six-pack – and it is true that he has worked incredibly hard for his body transformation over the years, especially for "Black War", which was released yesterday.
The actor also has quite a few projects coming up in 2023, including "Noor", "Unish Bish" and "Mujib: The Making of a Nation."
We have a cup of (non-sugar) coffee with him to talk about his hopes for the year.
Tell us about your six-pack transformation. How difficult was it?
'Six pack' transformation is a wrong concept. A transformation doesn't necessarily mean that you have to build your body. You can change your body from one shape to another which is called 'transformation'. You have seen my six-pack transformation of "Black War" and "Mission Extreme", I had a radical transformation for "Mujib: The Making of a Nation", where I had to increase my body fat for my role. When I joined the project, I was about 84 kgs, but I had to increase my weight up to 98 kg gradually. I am 86 kg right now, as I have to be lean for two upcoming movies. These require a lot of hard work, as well as a rigid commitment.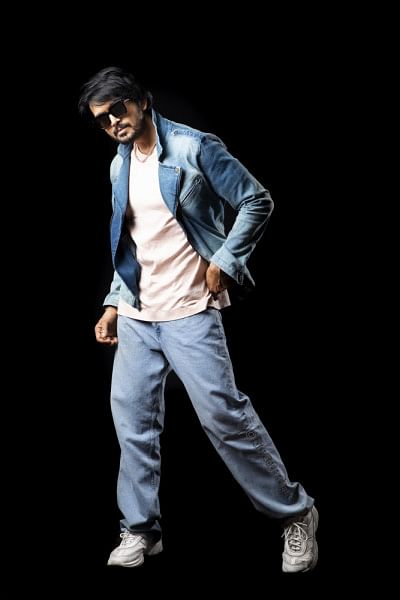 Last year you didn't have a single movie released.
We couldn't release any movies last year due to delays in post-production. However, I have great news for my fans as I will be releasing 5 films in 12 months, which in itself is a huge deal.
Why do you think people will watch Black War?
People who love action movies and want to admire my 'made in Bangladesh six packs' will definitely come to the theatres.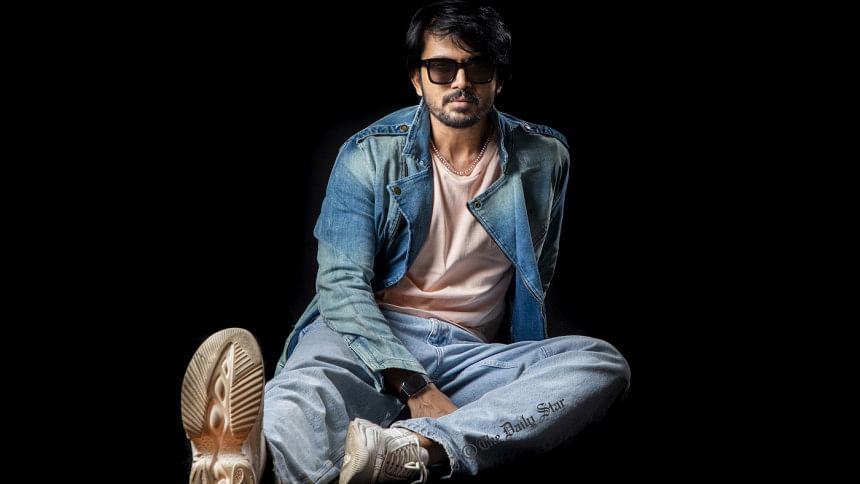 Do you think you have gained the respect you deserve for your work in Dhallywood?
I work in movies because of my own satisfaction as an artiste, I don't wander around for industry recognition. I only care about whether my films have good scripts or if my characterisation is perfect or not. I don't want to be dependent on others to judge my work.
Is there any truth to rumours of you dating Black War's heroine, Oishee?
The industry loves to make up rumours about an actor's personal life. I know my truth, and so I don't need to add any verification to their claims.
Any message for your fans?
"Black War" is an action film which will surely entertain you and make you smile. Meanwhile, we got great responses for it. Please don't compare our movies to Hollywood movies. We have tried our best and please do consider our limitations and watch the movie with a free mind.