In-between innings with Mou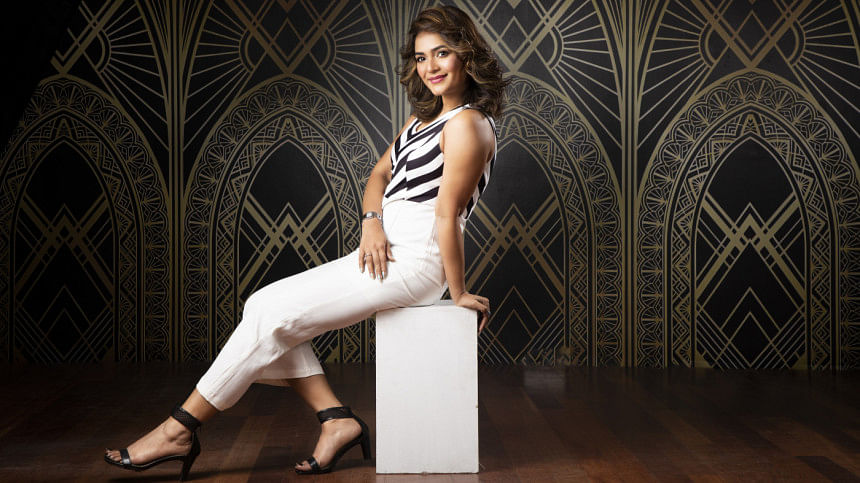 The FIFA World cup kept Mousumi Mou extremely busy, besides she was also had her hands full for the Cricket T20 world cup.
Although the anchor's favourite team, Brazil, could not even qualify after the quarter finals, she continued the smile on her face, and hosted the live show the next day discussing the faults of her favourite team.
Since you did more shows on cricket, are you also a football fan?
Before doing the shows for football this season, I was not. That being said, I was fond of football in my childhood.
Which would you choose between cricket and football?
I can't really choose between cricket and football, and to tell you the truth, I was well-versed on cricket, since I was doing cricket shows for a long time.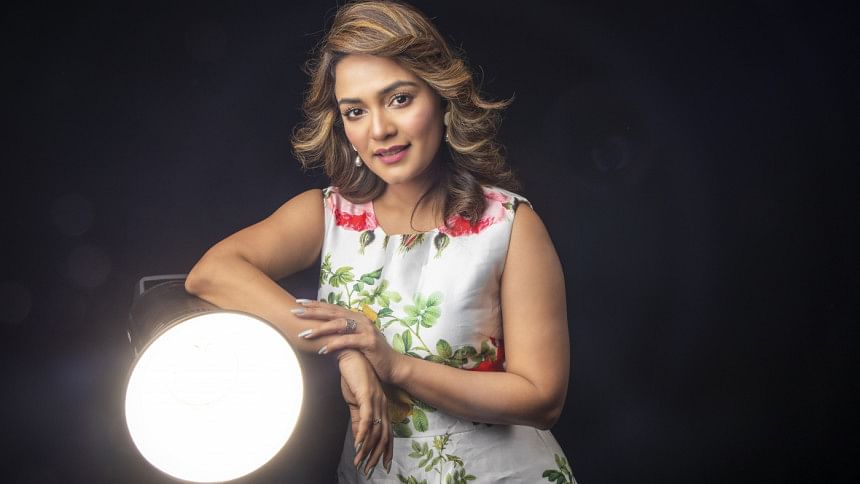 Do you think that football World cup had more craze in our country than cricket?
Of course. The football world cup comes after four years, but cricket is more readily available. Also, football is much easier to understand, it has rhythm, and takes less time to finish. Football is said to be the greatest show on earth for a reason. At one time, we had undying craze about our teams Abahani and Mohammedan, similar to the excitements we see now for Brazil and Argentina. We should not forget about our Shadhin Bangla Football team, how great they were! I still believe that someday our football team will reach a milestone.
What would you take as a profession, if not an anchor?
I wanted to become a doctor. Unfortunately, I was not able to make a seat for me in public medicals, and I did not want to study in private. Ultimately, I became an anchor, mime artiste and an actress.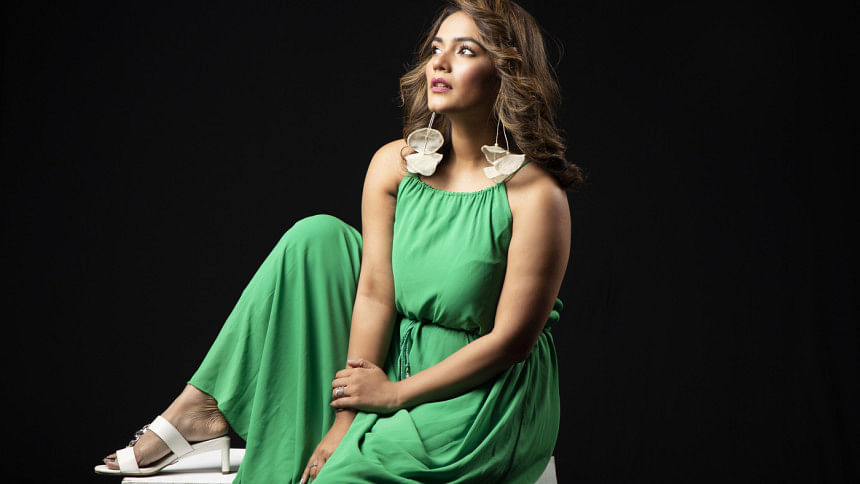 What are your upcoming ventures?
During the world cup, I had to reject a lot of fictions and web projects. I have recently worked in a music video, featuring singer Kornia. The video story is mime based, and as a mime artiste, I enjoyed a lot working in this project. I will be hosting the upcoming BPL season, for two private channels.