Don't believe in preaching 'stay beside Bangla cinemas' to audiences: Anjan Dutt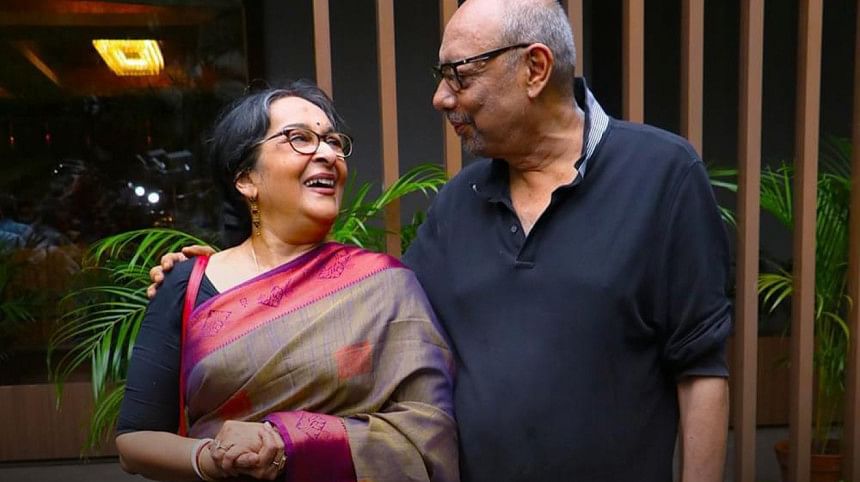 On Friday, Kaushik Ganguly's film "Palan" was released in Kolkata. The film serves as a tribute to the legendary filmmaker Mrinal Sen's birth centenary and is also Ganguly's interpretation of Sen's iconic film "Kharij".
Starring well-known actors such as Anjan Dutt, Mamata Shankar, Sreela Majumdar, Jisshu U Sengupta, and Paoli Dam, the film situates its characters in a crumbling house in modern-day Kolkata.
Recently, Anjan Dutt, the celebrated director, actor, and singer, shared a post discussing the film on his social media.
"After the film's release, we have received numerous positive reviews and reactions. My team has asked me to share these reviews on my wall. Many individuals have personally messaged me expressing how much they enjoyed the film. However, I don't believe I need to share these reviews on social media because all of you are intelligent enough to decide whether or not to watch the movie," reads the post.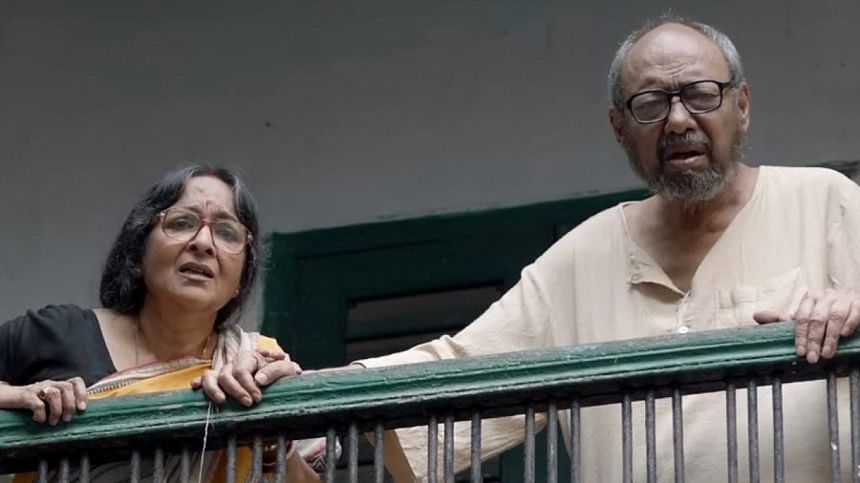 "At the end of the day, the responsibility for promoting the movies lies with me. I can't remain indifferent to the task I am professionally involved with, whether it's my own film or Kaushik's," the "Shaheb Bibi Golaam" famed actor said.
"Kaushik is a fantastic director who continually strives to create films with excellent content. As you are all aware, I am also working hard to improve my acting skills. Even with this knowledge, if you don't watch the movie in its first week, our film will not have favourable timing in its second week." said Anjan Dutt, adding, "Movies with illogical stories and poor storylines will continue to flood theatres. You will all criticise Bengali cinema, as I have done and will continue to do. Ultimately, the entire entertainment sector will suffer a loss."
"Do you know when it's beneficial for the entertainment industry? When audiences watch the movie and express their opinions, whether it's positive or negative. My songs and films stood out because of the audience's reception, not because of the media or public relations companies," the singer remarked.
Anjan Dutt also pointed out that no one asked Bengali audiences to watch his telefilms on Saturday evenings at ETV. Nonetheless, people loved and appreciated their work.
"Both Kaushik and I are eager to create quality content, and we are pleased that viewers also want to see such work. Audiences prefer good stories over poorly written projects. Audiences hold the power, not the critics or the media," said the "Ranjana Ami Ar Ashbona" famed singer.
"If you dislike a movie, it's your duty to speak out about it; if you enjoy a movie, it's your responsibility to encourage others to see it in cinema halls. Neither I nor Kaushik believe in marketing ourselves as the saviours of Bengali cinema. We don't repeat clichéd lines like 'Please support Bengali movies.'"
"I am confident that other filmmakers, like Pratim Dasgupta, Mainak Bhaumik, Atanu Ghosh, Subrata Sen, don't believe in this type of promotion either. We need to support good cinema, whether it's Bengali or Japanese. We can't consistently produce great work. We are not as talented as Satyajit Ray or Mrinal Sen," added the noted singer.
The director went on to explain how directors are doing their best to produce quality content.
"We are populist filmmakers who believe that good filmmaking should recover its expenses from theaters. It's unfortunate that the market has become inundated with foolishness, dramatization, and poor performances. As a Bengali, I'm embarrassed by it," said Anjan Dutt.
"However, there are moments when we give it our all. Despite the numerous challenges and downsides, we persist. Ultimately, it's up to you to recognise our efforts," he added.
"There's no need to speak in front of a publicist's camera and claim that it's a good movie. Let's put an end to this kind of vague promotion and let our content speak for itself. You have your own words. Speak up and voice your opinion. Tell us where we've gone wrong. Tell us where we've done well. Your voice can make a difference," Anjan Dutt concluded.