Jumping from billboards to OTT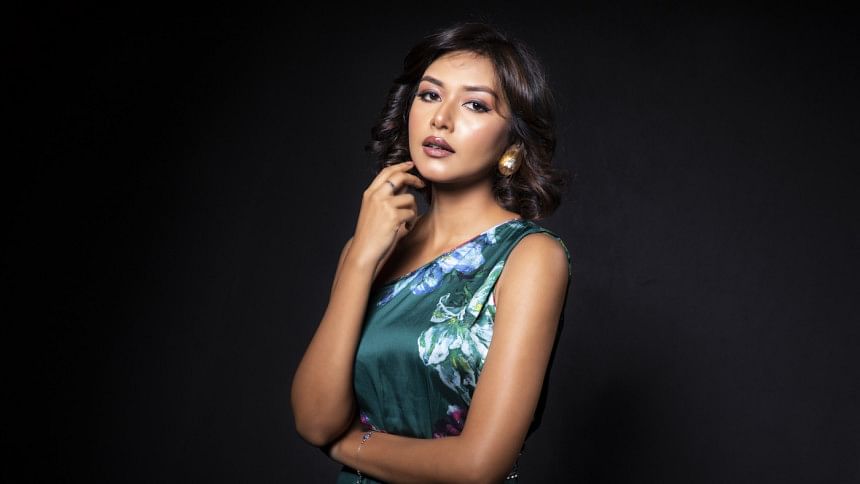 "I was very passionate about photography, but fate had other plans for me," teased Afia Tabassum Borno, who wowed the audience as Natasha in the latest Hoichoi web-series "Sharey Showlo", helmed by Yasir Al Haq. The model and actress made a remarkable debut on the silver screen with Abdullah Mohammad Saad's "Rehana Maryam Noor (RMN)".
She dropped by The Daily Star for an exclusive photoshoot, and over a cup of coffee, she spilled the beans on her journey in the industry, her emerging career, and more.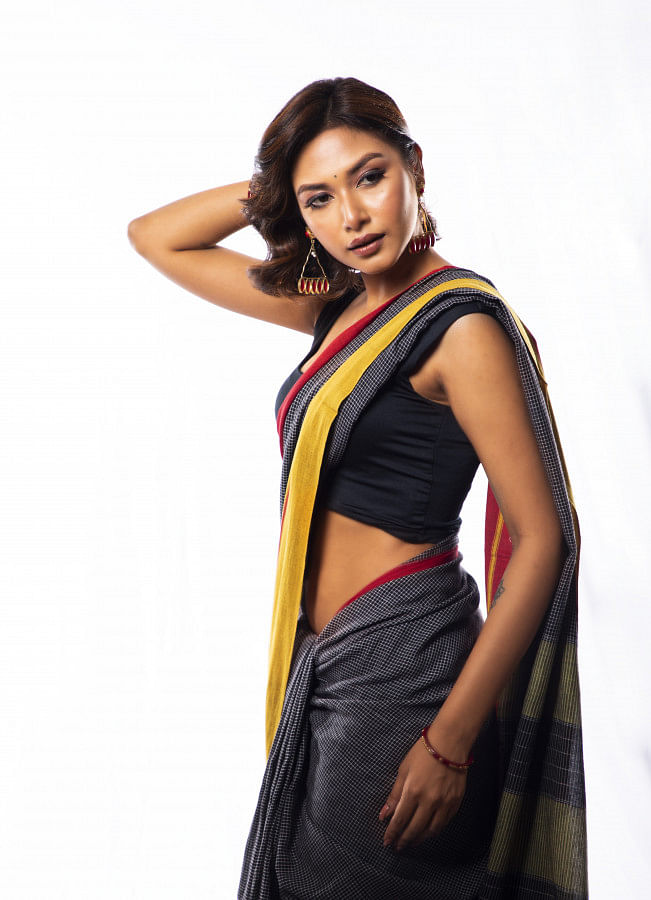 "I became a model by accident," she quipped. "I worked as a photographer's assistant, and all of a sudden I had to face the camera, as the model didn't show up."
Although she was born in Bogura, she grew up in different places due to her father's frequent transfers. "I could hardly make any friends, which would upset me quite often. My father was very concerned about this. So, he kept me engaged in various extra-curricular activities," said the artiste. 
From learning the basics of music, painting, and practising in theatre, Borno's passion for acting remained in her heart. She appeared on numerous billboards and TV commercials, catching the attention of Saad's assistant in direction, Yasir Al Haq; who then contacted her and offered her the role of Annie in RMN.
"That was a game changer for me," she said, adding, "It was a great experience for me to have the opportunity to work with Saad bhai."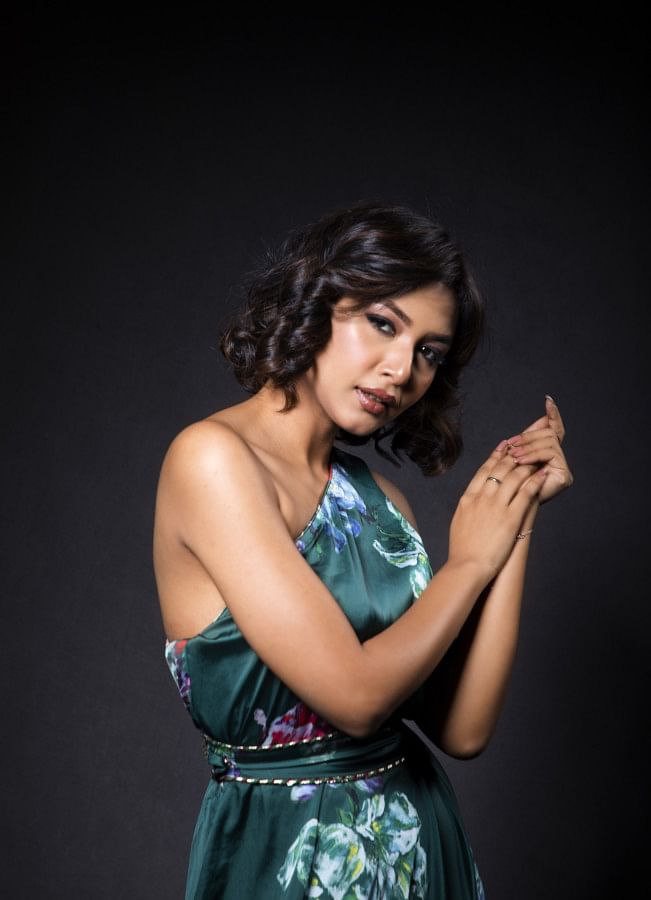 Borno was also featured in Chorki's web-series "Mercules", where she donned the role of Anamika. "Natasha and Anamika are two different types of personas. Anamika is an extrovert who loves her friends and enjoys her life to the fullest. On the other hand, Natasha's personality is very complex. She is ambitious and a workaholic." 
Borno shared that she had never known anyone like Natasha. Hence, it was tough for her to bring life to the character.
Her sizzling on-screen chemistry with Afran Nisho in "Sharey Showlo" caught the attention of the audience. "Nisho bhai is a senior artiste with extraordinary acting skills. So, I was very nervous at the beginning of our shoot," said Borno. "Besides, making me comfortable with friendly conversations, he emphasised the importance of teamwork as 'if you fail, the entire crew fails'," she added.
Sharing the screens with Intekhab Dinar, Zakia Bari Mamo and Imtiaz Barshon was an enriching journey for the actress. "I have learned many acting tips from all of them, and I am very lucky that they have treated me warmly," the actress expressed.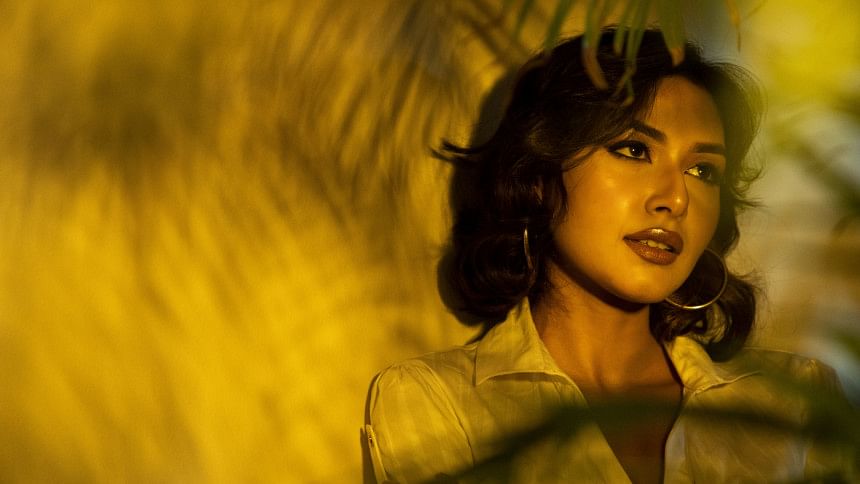 As an emerging actress, Borno gets offers for many projects; however, she shares that she is selective about choosing scripts. "Since I am continuing my career as a model, I can easily balance between acting and modelling," she asserted. 
"If I were completely dedicated to visuals, it would be tough for me to survive financially, because my source of income comes from working in the industry."
As for her upcoming ventures, the actress preferred to remain tight-lipped. "I am in talks for some new projects, including a few silver screen ones. However, I am not in a position to disclose it at the moment," she concluded.