Parineeti-Raghav's wedding: 100 security guards deployed, phone cameras to be taped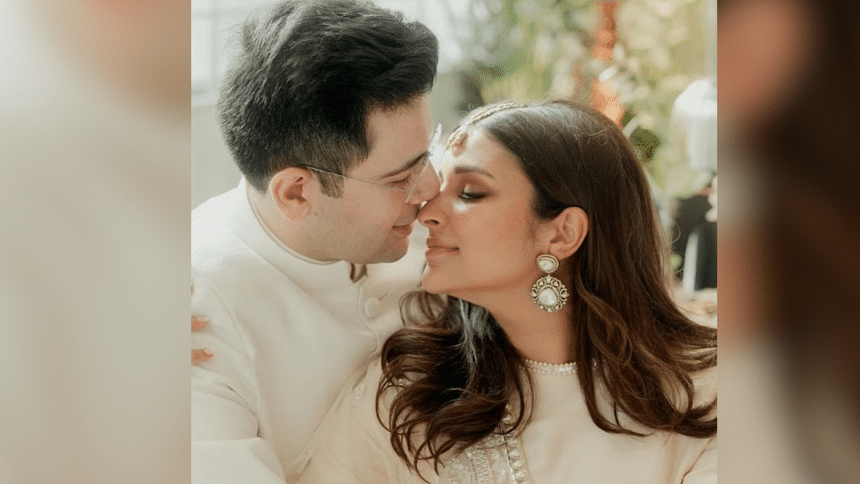 As the wedding bells ring for Parineeti Chopra and Raghav Chadha on September 24 in Udaipur, the anticipation for their wedding photos continues to grow. The couple arrived at their destination this morning and were preparing for a lavish Holud ceremony.
Sources reveal that 100 private security guards have been deployed at the venue to ensure a secure environment for the grand wedding. Given that the wedding destination, Hotel Leela Palace, is situated in the middle of Lake Pichola, security guards will be stationed on four to five boats in the middle of the lake. Special security personnel will also be posted at the jetty, ensuring a safe arrival for guests.
Privacy is a top priority, and an agreement has been made to safeguard the wedding's confidentiality. The entire security system of the hotel has been revamped, and stringent measures are in place to prevent unauthorised access. Anyone other than the staff attempting to enter the hotel will undergo thorough scrutiny.
To prevent the leakage of photos and videos from the royal wedding, a unique approach has been adopted. Blue tape will be applied to the mobile cameras of individuals entering the hotel, preventing them from taking unauthorised pictures or videos during the wedding ceremony. This blue tape, when removed, reveals an arrow symbol, indicating any tampering with the tape.
This restriction extends to hotel staff, including those responsible for tents, decorations, sound systems, and food preparation, who will not be permitted to leave for three days.
The wedding is expected to draw many high-profile guests, including Delhi Chief Minister Arvind Kejriwal and Punjab Chief Minister Bhagwant Mann, amongst other prominent politicians. Parineeti Chopra's cousin, Priyanka Chopra, is also set to attend, along with celebrities like Karan Johar, tennis player Sania Mirza, and designer Manish Malhotra.
Guests will access Hotel Leela Palace through the Dudhtalai jetty, as the entire hotel has been booked for the wedding on September 23 and 24. Special arrangements have been made for transportation from different jetties, including Udaivilas and City Palace.