Quddus Bayati and Islam Uddin Palakar mesmerise audiences in 'Ityadi'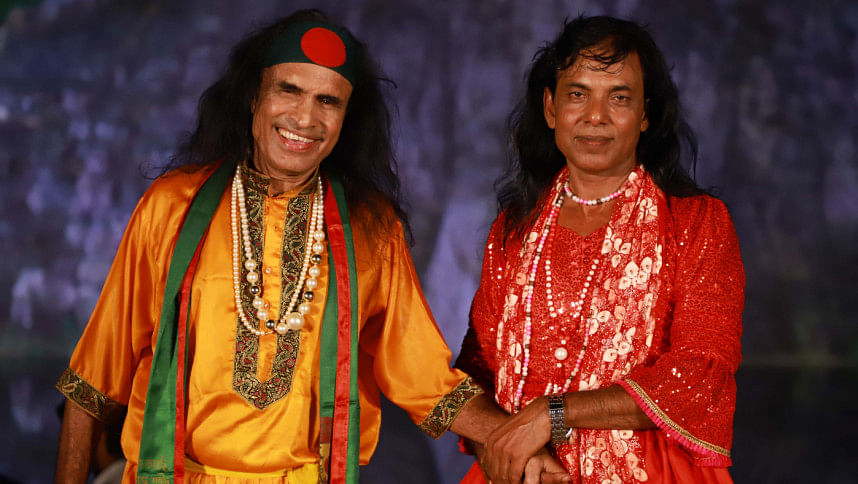 In a stunning display of talent and regional pride, the latest episode of the beloved Bangladeshi television show "Ityadi", written, directed, and presented by the renowned Hanif Sanket, promises to captivate viewers with its segments. Scheduled to air simultaneously on BTV and BTV World on September 29, this episode features singers Quddus Bayati and Islam Uddin Palakar.
The scenic backdrop of Netrakona provides the perfect setting for this year's episode, with a stage meticulously constructed in front of the serene hills of Bijaypur. Highlighting the essence of Netrakona's culture and music, local talents Quddus Bayati and Islam Uddin Palakar, both hailing from Netrakona, showcased their remarkable vocal skills by performing two songs that are deeply rooted in the region's rich traditions.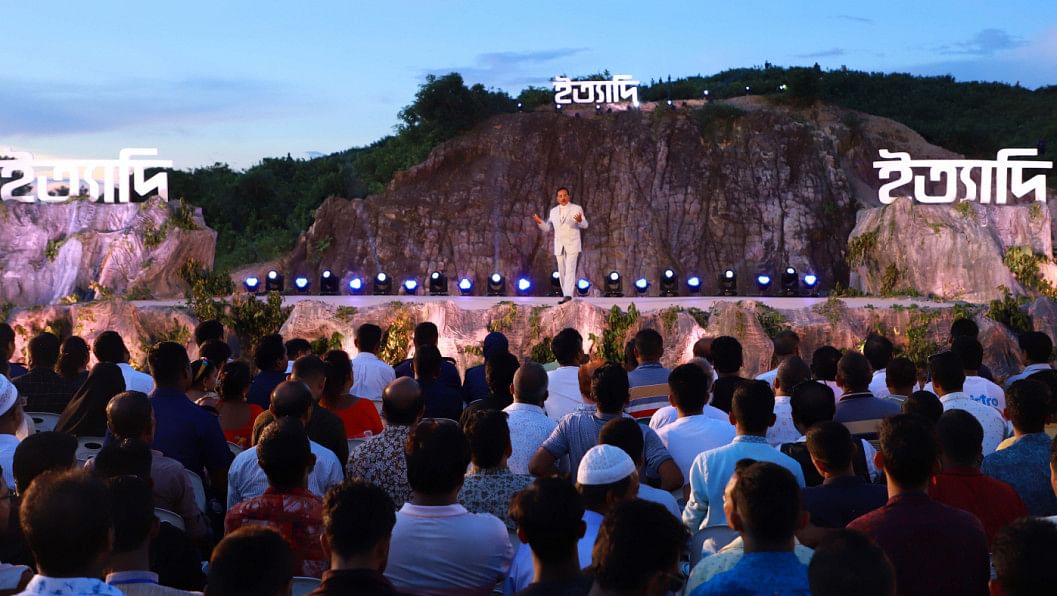 The compositions for these renditions were crafted by the talented Mehdi. Adding to the vibrant cultural display, more than two hundred local dancers from diverse communities, including the Garo, Hajong, and Bengali, graced the stage in Bijaypur. These dancers performed a routine to a song composed by Mohammad Rafiquzzaman, set to the tune of Hanif Sanket and also composed by Mehdi. The voices behind this performance were Pulak, Tanzina Ruma, Momin Biswas, and Noshin Tabassum.
In the second part of this spectacular episode, audiences were treated to the presence of Malay Kumar Ganguly, an artiste from Swadhin Bangla Betar Kendra. Ganguly, who also calls Netrakona his home, joined the selected audience for a memorable session. He graced the stage with excerpts from four of his own songs, leaving the audience in awe of his talent and artistry.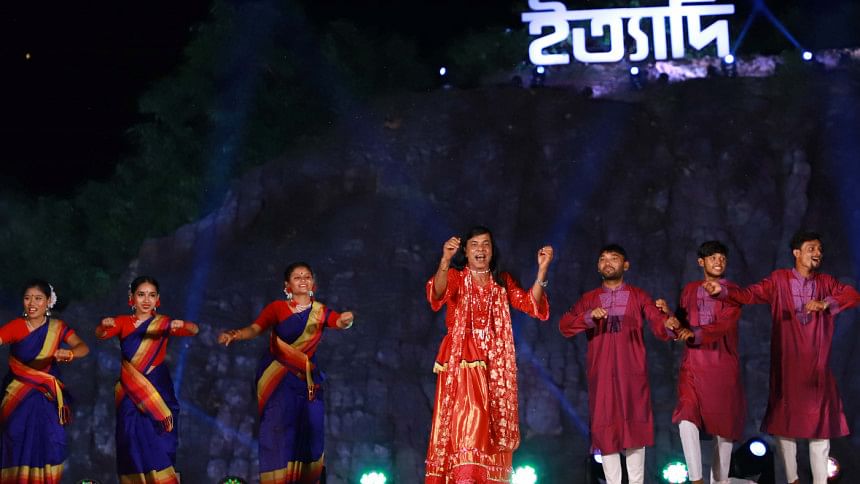 In a heartwarming and inspiring segment, "Ityadi" featured a humanitarian report on Amlendu Kumar Das, a renowned humanitarian from Moulvibazar. The show continued its tradition of celebrating individuals who make a difference in their communities.
As always, the episode offers a delightful mix of entertainment, culture, and human interest stories that have made "Ityadi" a cherished part of Bangladeshi television for years.