Urbee flies high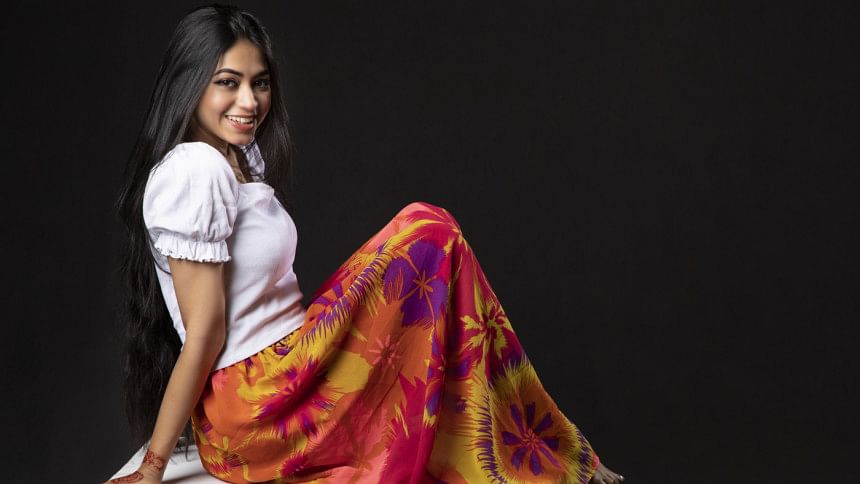 The gorgeous Priyontee Urbee has a 'Paris' tattoo on her feet, as a tribute to the city of love. She loves to dance, and her dazzling long hair makes her look like a Disney Princess.
The former Miss World Bangladesh contestant came for a cup of coffee with The Daily Star and revealed all about her love for acting.
How was it working in 'Close-up Ei Somoyer Kache Ashar Golpo', and how was the response to your story 'Take off'?
We all became friends during the whole shooting process. Amitabh Reza Chowdhury is really meticulous with his direction and so we could easily blend into our characters. Some people didn't like it as they had their own preferences in terms of stories, but overall, we received words of appreciation mostly.
Was it hard coming from pageantry to acting?
Acting has always been my passion from an early age. The reason I wanted to go to beauty pageants was to mitigate my shyness in front of the camera!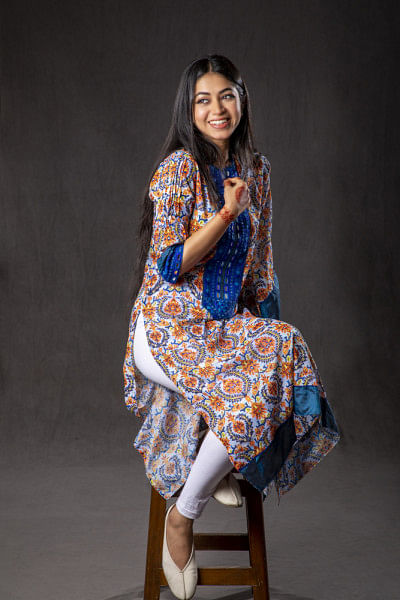 Commercials are highly profitable and easy to gain fame in, compared to acting. Was it the same case for you?
It's true that commercials are financially more viable compared to acting. However, there's really no comparison with that to actual acting. In commercials, I don't get enough time or space to act. Although television/OTT is a long process, this is what helped me to gain popularity among viewers.
What's the story behind your 'Paris' tattoo?
Whenever I used to read books, I was fascinated with Paris as it was the city of love, passion and colour. It's ironic that I have never been there, but I had it printed for eternity on my feet, as it will inspires me to follow my dream.
Who is your inspiration for acting? Did you get offers for silver screen?
Growing up I was fascinated with my mama, Shahiduzzaman Selim's performance on television series. I knew I had to become an actor so that people would recognise me like him. I have been offered a few films, but I don't think I'm ready yet!