Williamson gets the better of Warner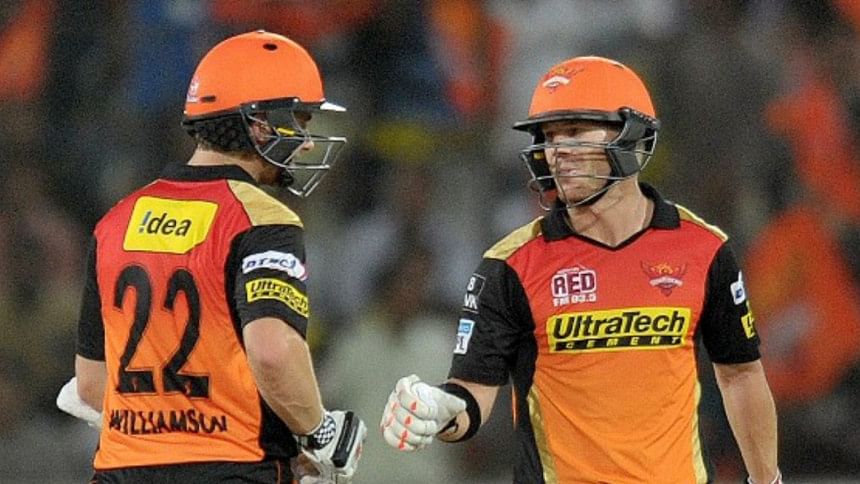 New Zealand skipper gets the best of Australia's vice-captain in a different sort of trans-Tasman contest.
When rain washed out a training session, Sunrisers Hyderabad teammates David Warner and Kane Williamson took to the dartboard, with the Black Caps skipper taking out a big win against his Indian Premier League captain, reports cricket.com.au
Williamson, currently ranked the world's No.2 ranked Test batsman, proved he is just as adept with a dart as he is with the bat, channelling his inner Phil Taylor by chalking up a perfect 180 to trump his Australian rival.
And it was all captured on film, with Sunrisers Hyderabad sharing a video of the trans-Tasman showdown.
"He's better than me at darts. I even share my darts with him," Warner said on the video posted by the IPL franchise.
After putting three consecutive darts into the triple 20 to complete the perfect trio of throws, Williamson did a lap of honour of the dressing room, while Warner was just as ecstatic for his IPL teammate.