Chocolate dessert recipes for Valentine's Day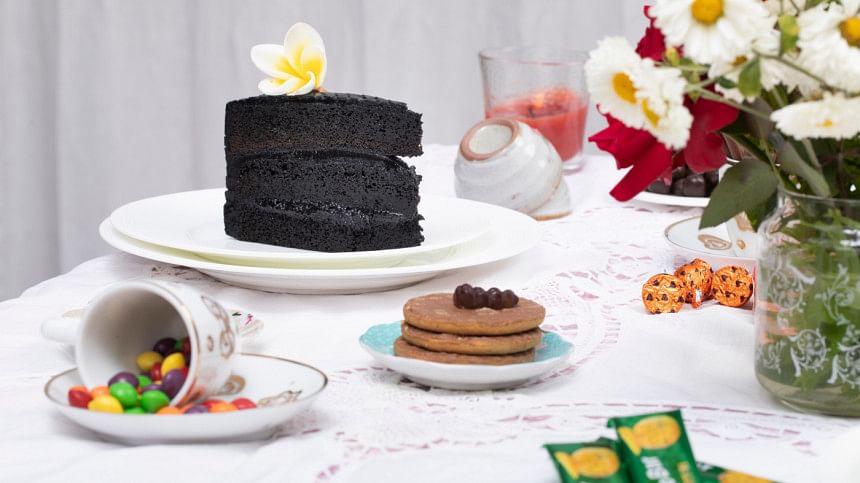 Chocolate is the universal language of love and to many, is the perfect Valentine's Day gift. Not only is it great tasting, but also stimulating to the senses. In fact, chocolate releases chemicals that increase energy and desire levels. For generations after generations, chocolate has been the go-to method to express love. While you can opt for store-bought chocolate goodies, making your own will add that personal touch to your valentine's gift. So, this Valentine's Day, win the heart of your loved ones by making a decadent dessert with chocolates!
CHOCOLATE TERRINE
Ingredients
2 cups milk chocolate
½ cup unsalted butter
2/3 cup whipping cream
4 eggs
1/3 cup sugar
A pinch of salt
Chocolate powder for garnish
Method
In a bowl, add butter, and chopped chocolates and melt the two using a double-boiler. Add in sugar while still warm and mix until combined. Then, add whipping cream and continue to mix. Once fully combined, add a pinch of salt, and add the eggs one at a time, mixing after each addition.
Once the mixture is homogenous, pour it into a pan greased and lined with a baking sheet. Put this into a larger dish and fill it half-way up with warm water. Bake at 160°C for 30 minutes. Once fully baked, let it cool at room temperature before flipping it out. You can dust it with chocolate powder for garnish.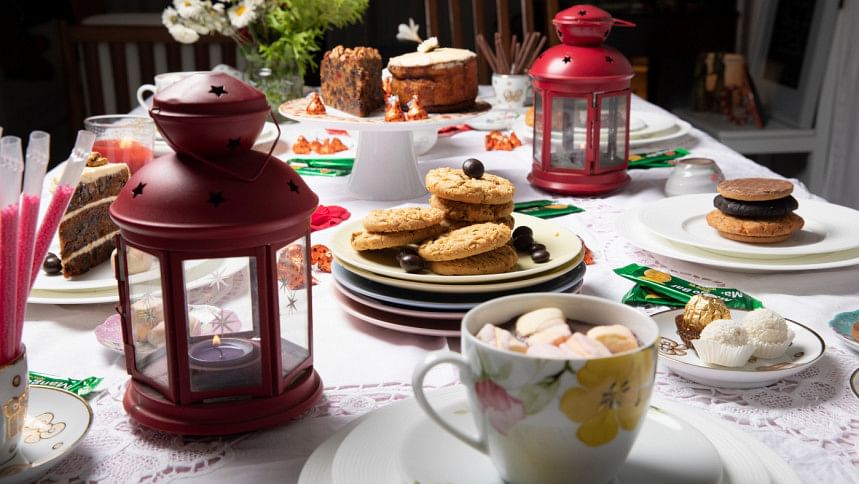 CHOCOLATE CAKE POPS
Ingredients
1-pound baked chocolate cake
½ cup chocolate buttercream
1 cup milk chocolate
1 cup white chocolate
Sprinkles for decoration
Method
Use a day-old chocolate cake and crumble it. Once done, add buttercream one spoon at a time and mix in with your fingers. Continue doing this until the chocolate cake mix is moist enough to hold a ball. After this, form the chocolate balls and leave them in the refrigerator.
Meanwhile, melt the chocolates in your oven and stir until it is smooth. Insert a lollipop stick into each cake pop and then dip it in the molten chocolate, either white or milk. Before the chocolate hardens, sprinkle confetti over the top for a prettier outcome and they are ready!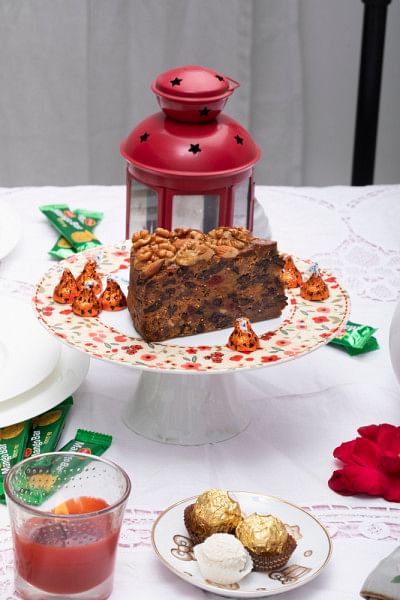 BUCKEYE BROWNIE
Ingredients
For the brownie –
2 cups dark chocolate
½ cup butter
½ cup granulated sugar
½ cup brown sugar
3 eggs
1 tsp vanilla essence
½ cup flour
¼ cup cocoa powder
For the layers atop –
1 cup peanut butter
½ cup butter
1½ cup confectionary sugar
1 cup chocolate
¼ cup butter
1 cup chocolate
¼ cup butter 
Method
Melt the chocolate in a double-boiler and add in butter. Combine the sugar and eggs (one egg at a time) and stir. Add vanilla essence and the chocolate butter mix to this. Stir well to combine and then add sifted flour and cocoa powder. Fold these into the batter and mix to combine.
Pour this into a baking dish lined with a baking sheet. Let this bake in a preheated oven for 30 minutes at 180°C. In a bowl, beat together butter, peanut butter, and confectionary sugar until you get a smooth mixture. Layer this over the cooled brownie.  
Melt your chocolate and butter using a double-boiler and pour this mixture over the layer of brownie and peanut butter. Wait for this to cool before it is ready to serve.