B2's upcoming trendy and stylish Eid collection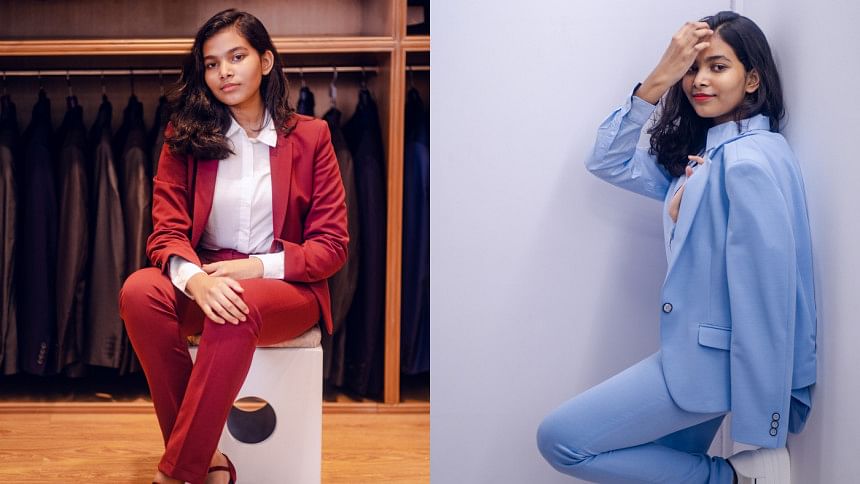 When it comes to fashion, we all want to look good, feel comfortable, and remain trendy. That is where B2, a fashion store, comes in with their promise to deliver quality and trendsetting clothing that combines modern styles with traditional touches. With Eid around the corner, B2 is gearing up to showcase their fashion ideas to the world.
As a fashion store, B2 takes pride in its high-quality clothing made from premium fabrics that ensure comfort and durability. Their clothes are designed to make people feel confident, fashionable, and comfortable. The company has the vision to enhance product quality, promising to keep their customers satisfied.
"We brought some changes to our Eid Collection this year. Eid will always be incomplete without some traditional touch. We got two-piece kameezes with customised printed fabrics. We also tried to use various kinds of fabric to make customers look trendy. There are also export quality products made by us," said Sumsrita Poddar Bithe, proprietor of B2.
The style and theme of B2's new Eid Collection are a reflection of the summer season. The collection features lightweight fabrics that are perfect for the hot weather. The clothes are designed to be relaxed yet creative, making them perfect for all occasions. Whether it is a formal or informal gathering, B2's Eid Collection has something for everyone.
"Flared pants are quite hyped at the moment. So, we offer you a variety of flared pants along with new touches so that your look can be unique," commented Sumsrita Poddar.
Attracting customers is one of the most important aspects of any business and B2 has an effective strategy for this. The company is using social media platforms to reach out to potential customers and is taking feedback from customers to improve their products. B2 believes that quality and comfort are paramount to customers, and they are making every effort to ensure their products meet these criteria.
B2 plans to keep customers engaged through innovation and creativity, with upcoming collections that promise to surprise and satisfy. Future plans are under wraps, but after Eid, B2 will launch a summer collection focused on comfortable garments.
"We will come up with new and more unique ideas. Until then we are keeping it a secret. So, if you want to find out stay tuned with B2, and after Eid, we are looking forward to our summer collection. In summer, the main focus will be products made from comfortable fabrics," stated Sumsrita Poddar.