5 chars to visit in Bangladesh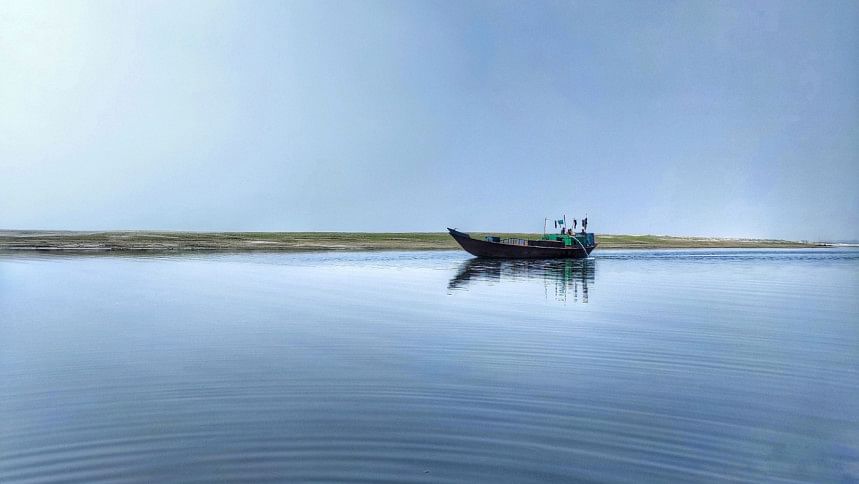 Bangladesh is a riverine country and where there is river, there are often chars (shoals). Chars are essentially shallow lands in the river that rise when the water level decreases. Sometimes a char rises and stays visible for years before fading back into the river. Leaving aside the definition, chars can be great places to travel.
They present a view of the river as well as the riverside lifestyle at the same time. Here are five chars you could travel to.
Padma Char (Rajshahi)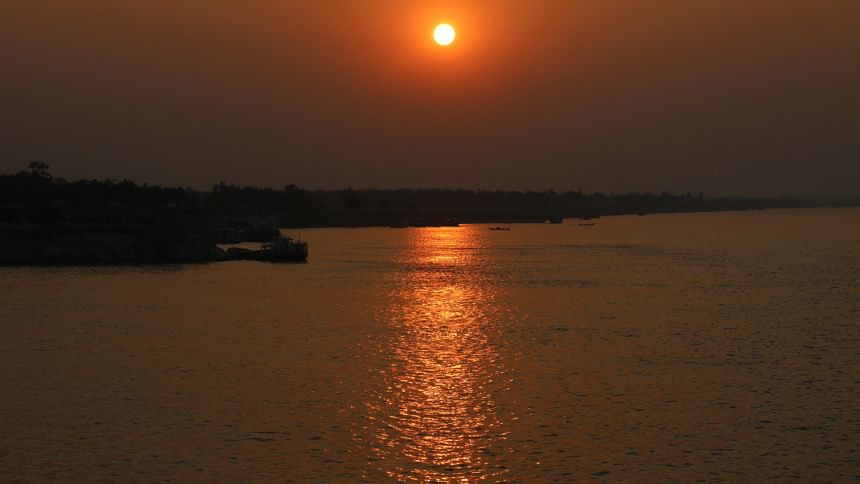 The Padma char makes its appearance regularly these days. The mighty Padma has lost its old vigour and as a result, chars are making their presence known more frequently. One of the largest chars you can visit is the Padma char at Rajshahi. Easy to go to from the I-dam on any of the boats that are anchored nearby; this char offers you that deserted picture often associated with chars. But since the char is not very far from the mainland, you will still have a view of the dam, the buildings and the people, and it puts things into perspective.
Jamuna Char (Sirajganj)
The Jamuna char is visible from the Bangabandhu Bridge. The river itself is one of the largest ones in Bangladesh and you can really see that in the water flow. But even the Jamuna has to make way for chars sometimes and a number of them are often spotted during the late autumn and winter. There are often multiple chars visible in recent years. The larger ones are definitely worth a visit if you can make your way there. With water flowing as far as your sight goes, the Jamuna char will make you see nature in a different way.  
Padma Char (Pabna)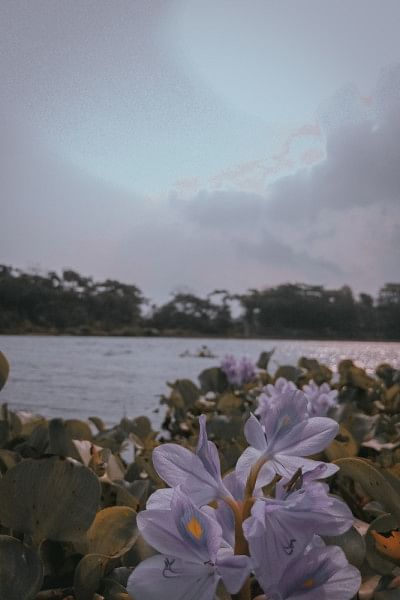 As mentioned earlier, Padma is much docile these days and the signs are evident everywhere the river flows. Not far from Rajshahi, Padma hosts a number of smaller chars around Pabna district. The char at Sara (Ishwardi) for example is very close to the shore. The water level goes down very quickly in this part of Padma and by the end of Autumn, the chars are ready to be explored. Standing on the small char at Sara, you will have a clear and unobstructed view of both sides of the river; Pabna and Kushtia. And of course, the two bridges — Lalon Shah Bridge and Hardinge Bridge standing side presents a spectacular view. At the other side of the district, near Sujanagar, a number of other chars are accessible as well and yes, you will find Kashful on these chars.
Meghna Char (Noakhali)
Right after passing Noakhali, Meghna River falls into the Bay of Bengal. As a result, Meghna flows by Noakhakil district with quite a presence but within its domain, there are a few chars worth a visit. Especially notable out of these is char Ayesha which is one of the largest chars in this region. Located to the south of the district, near Hatia upzilla, this char is large enough to be habituated and plans are already in motion. Contrary to the usual view of chars being sandy and isolated; this char is quite green and yielding and likely to be standing for a while.
Padma-Meghna Mohona Char (Chandpur)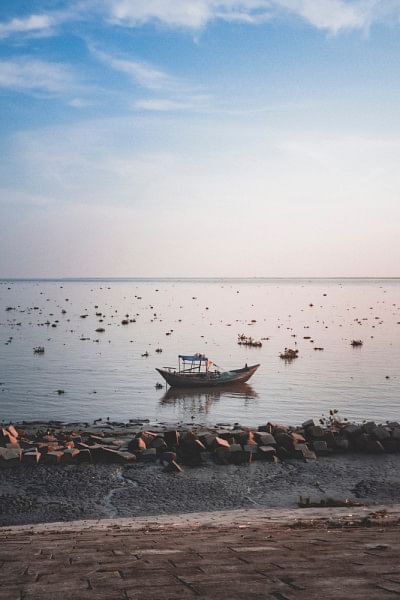 Due to its location, there are quite a few chars near Chandpur district. The mighty Padma and Meghna fuses together near Chandpur, creating a Mohona that presents a truly spectacular view of riverine beauty. Around this Mohona, there are a number of chars of various sizes. Boro char, Baher char, Khuner char to name a few. There's also the well-known Balu Char, also known as 'Mini Cox's Bazar' in this Mohona which is also a char. As you can imagine, Mohona presents a seemingly endless view of waterbody which is quite similar to that of a sea. The chars are easily accessible and most of them are inhabited so you'll find the natural beauty along with a glimpse of the char lifestyle which will be an experience worth remembering.
The usual safety measures should be practiced for aquatic travels and try to include a local guide in your visit to chars. This will make your travel easier and you will also save some time.