5 places to travel this monsoon for that perfect Instagram picture
Monsoon gives new life to your typical tourist places transforming these destinations into the perfect backdrop for your Instagram photos.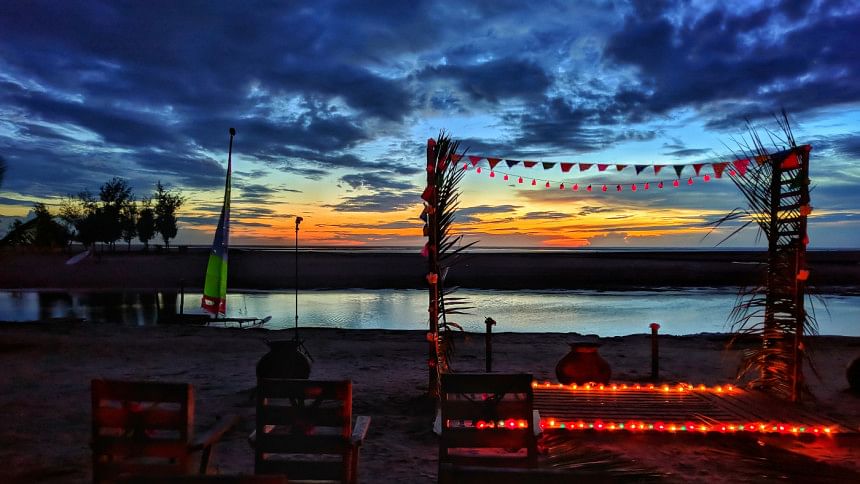 Monsoon season in Dhaka has its glorious moments, but often, that is overshadowed by the sheer inconvenience it causes such as floods and out-of-control traffic. However, once you decide to travel out of town, you will be met with destinations that has mesmerising sights. Be it going on road trips or visiting popular tourist places, capturing photos and short videos for Instagram is something we all enjoy doing. The entire journey is incomplete if we do not have any photos to look back on, and especially if we do not share it with our followers.
Here are some places to visit to capture scenic photos to jazz up your Instagram feed this Monsoon.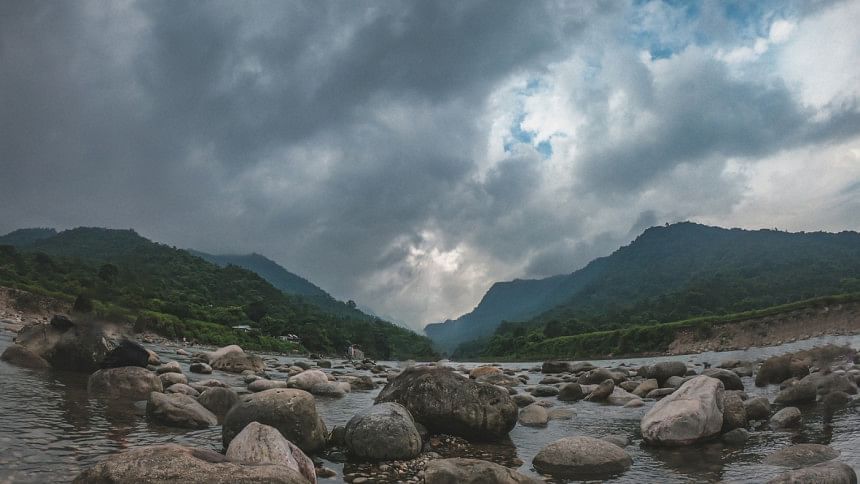 Bisanakandi
This low-lying trickle of water flowing from the Seven Sisters of Meghalaya provides some of nature's most breath-taking panoramas. The rocky pathway on both sides merely adds to the place's otherworldly atmosphere. Bisanakandi, like all other attractions in Sylhet, comes alive during the monsoon season. The high-water level, combined with the beautiful cascade, provides not only a once-in-a-lifetime experience, but also guaranteed to give you some amazing pictures for your Instagram.
Nafa-Khum Waterfalls
Nafa-Khum is tucked away in the Bandarban highlands. The monsoon season is the best time to see this waterfall when it's at its fullest. The constant flow is intensified by the rain, making the fall more powerful and undoubtedly, a sight to see and one you would want to imprint into your memory. With some caution, you'll be able to capture some amazing pictures of the waterfall, and also some photos with the waterfall acting as a captivating backdrop.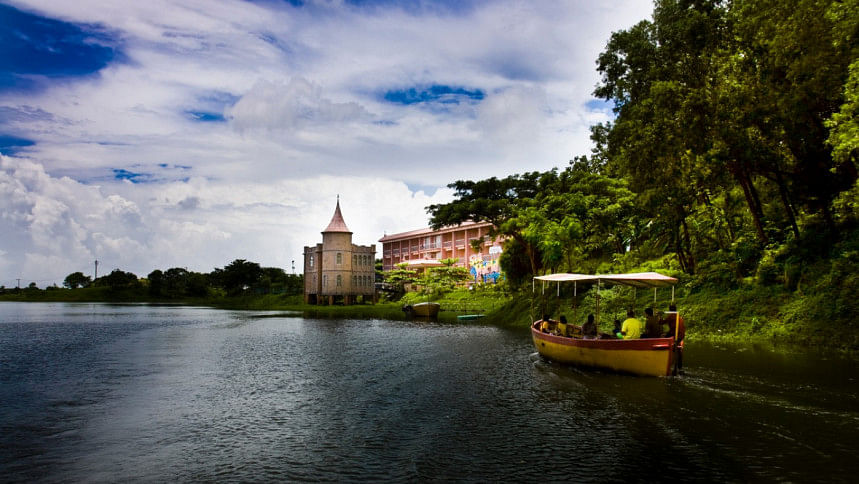 Kaptai Lake
We've all seen pictures of people riding a boat with a clear, blue sky, merging with the pristine, blue water, and it is one click that is meant for the 'gram. The best place to capture this shot is Kaptai Lake, the largest man-made lake in Southeast Asia. During the monsoon season, the Karnaphuli dam opens, raising the water level in Kaptai Lake. There are numerous tourist activities, such as kayaking, fishing, and speedboat tours of the lake. There is also a resort beside the lake with a stunning unobstructed view.
With such sights and activities, you'll have an album filled with photos that will make your followers stop scrolling, and drop a like.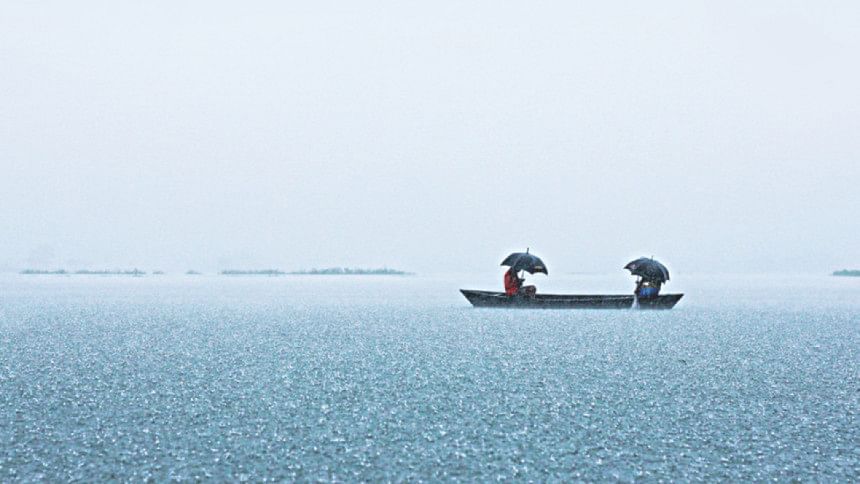 Tanguar Haor
During the monsoon season, a haor offers much more than just the magnificent sceneries of sunsets and sunrises from your photos. Tanguar haor in Sunamganj is a great site to experience the thrill of the rainy season. With water around, the entire haor area thrives with breath-taking panoramic vistas. Above that, spending the night on the rooftop of a boat, surrounded by the silver allure of the full moon is bound to give you some aesthetic clicks, given that your camera can capture images in such low light.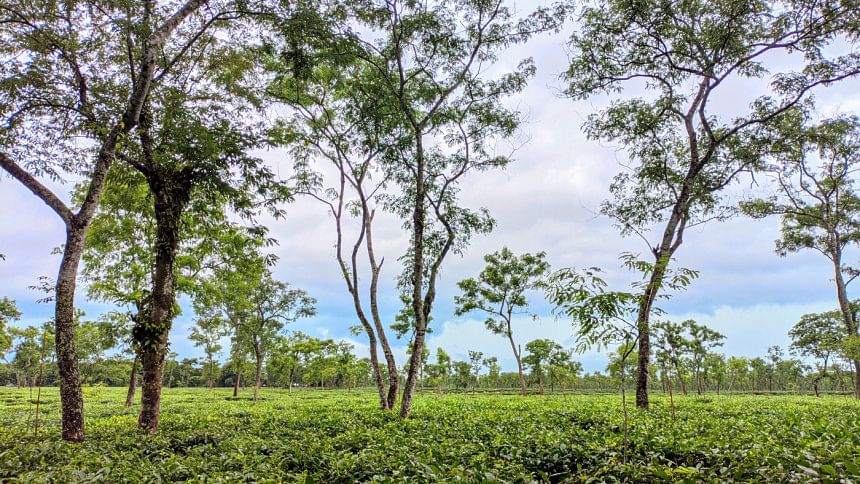 Sreemangal
Sreemangal in Sylhet Division's Moulvi Bazar District, is a popular tourist destination in Bangladesh because of its green tea fields. Given the enormous number of tree plantations and the origin of the seven-coloured tea, it is known as Bangladesh's tea capital. Since the tea garden is Sreemangal's primary attraction, it is beneficial to visit during the monsoon season to enjoy the best scenic beauty of the garden. Moreover, the adjacent forests and lakes are in excellent condition throughout the monsoon. All of this not only ensures a relaxing and enjoyable journey, but also brilliant photographs that require little to no editing.
Monsoon travels might be difficult because of the weather and the journey to your destination might be more challenging than normal. However, with preparation and a little caution, you will find yourself engulfed in greenery and water bodies which would all add a touch of natural bliss to your Instagram feed.