Must-visit tourist spots in Bhutan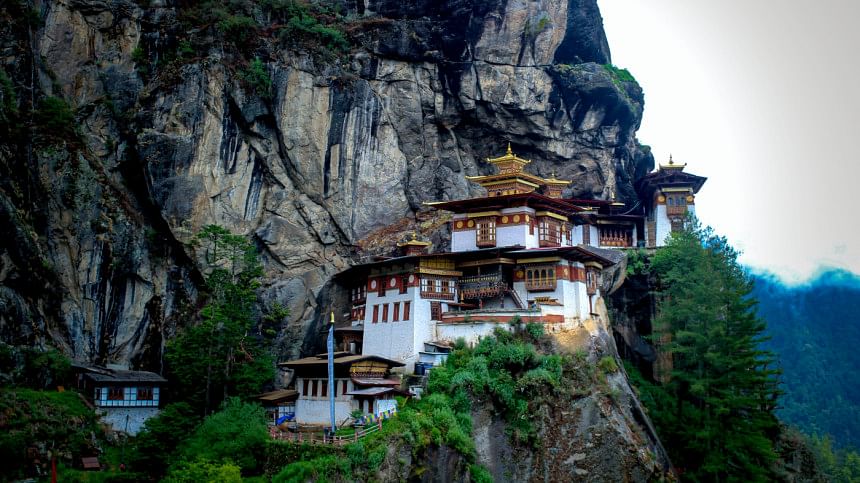 Due to Bhutan's recent decision to cut its daily $200 US dollar visitor fee in half starting in September, more travellers now have the chance to visit this beautiful Himalayan country.
Bhutan is a place that every traveller should put on their bucket list because of its pure natural beauty, rich culture, and distinctive way of life. Bhutan's untouched beauty and warm hospitality exceed all expectations, making it a destination like no other.
Let's explore some tourist attractions in Bhutan that you must visit at least once.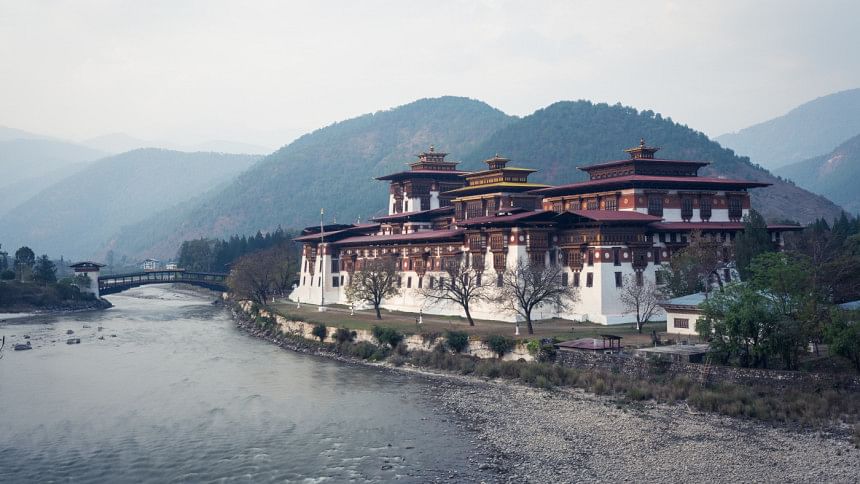 Punakha Dzong
Punakha Dzong is among the most stunning and historically significant of Bhutan's towering forts. The Pho Chhu and Mo Chhu rivers meet at their junction here, and this architectural marvel stands as a testament to the harmony of Bhutan. Against the backdrop of lush green hills, the dzong's dazzling whitewashed walls, golden decorations, and wooden balconies create a magnificent visual contrast. You can wander among the ornately designed halls, chapels, and courtyards inside. Don't pass up the opportunity to take in the vibrant insight into the nation's cultural history that the traditional Bhutanese festivals offer.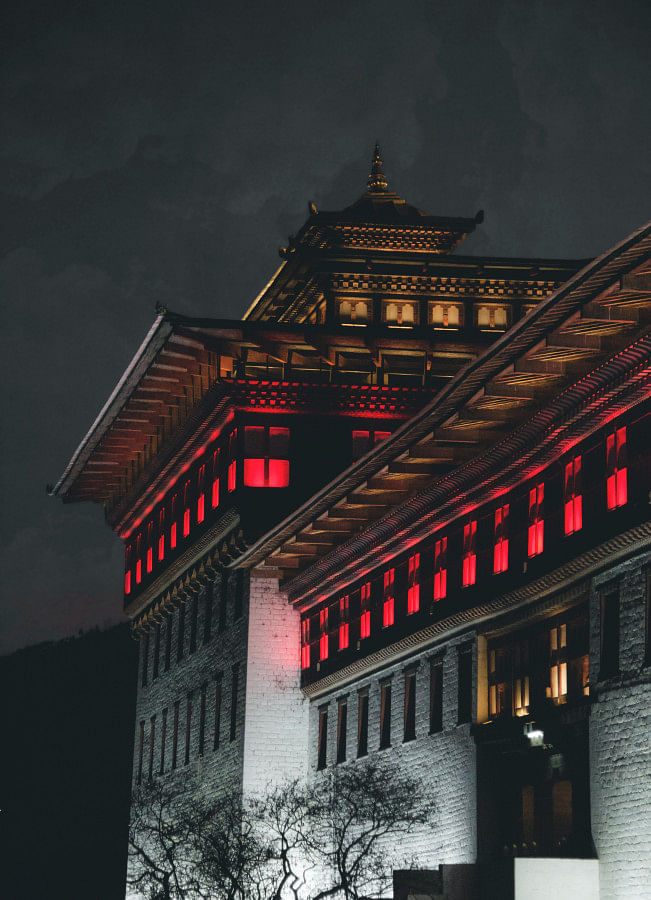 Thimphu, the Capital City
Thimphu, the capital city of Bhutan, is unlike any other capital in the world. It seamlessly blends modernity with tradition, and the absence of traffic lights is just one charming example. While here, make sure to visit the Tashichho Dzong, which houses the throne room and offices of the king and other government officials. The National Memorial Chorten is another must-see, where locals and pilgrims alike go around the stupa, offering prayers and spinning prayer wheels. Don't forget to explore the bustling markets of Thimphu, where you can shop for traditional Bhutanese handicrafts, textiles, and more.
Phobjikha Valley and the Black-Necked Crane Sanctuary
The Phobjikha Valley must be visited if you admire the beauty of nature. In addition to being a scenic paradise, this valley serves as the black-necked crane's winter home. The valley is an excellent location for trekking and birdwatching because it is bordered by thick trees. An architectural wonder that adds to the allure of the region is the Gangtey Monastery, which is set on a hill overlooking the valley. The Black-Necked Crane Information Centre provides details on the efforts being made to preserve these magnificent birds.
Bumthang Valley
Known as the spiritual heartland of Bhutan, Bumthang Valley is a collection of four valleys — Chokhor, Tang, Ura, and Chhume. Each valley is special in its own right and gives tourists a window into the rich cultural and spiritual legacy of Bhutan. Highlights include the Kurje Lhakhang, noted for its hallowed imprint of Guru Rinpoche's body, and the Jambay Lhakhang, one of Bhutan's oldest temples. The valley is well-known for its celebrations, particularly the Jambay Lhakhang Drup, where the well-known fire dance is performed.