Top 4 haors to visit in Bangladesh during monsoon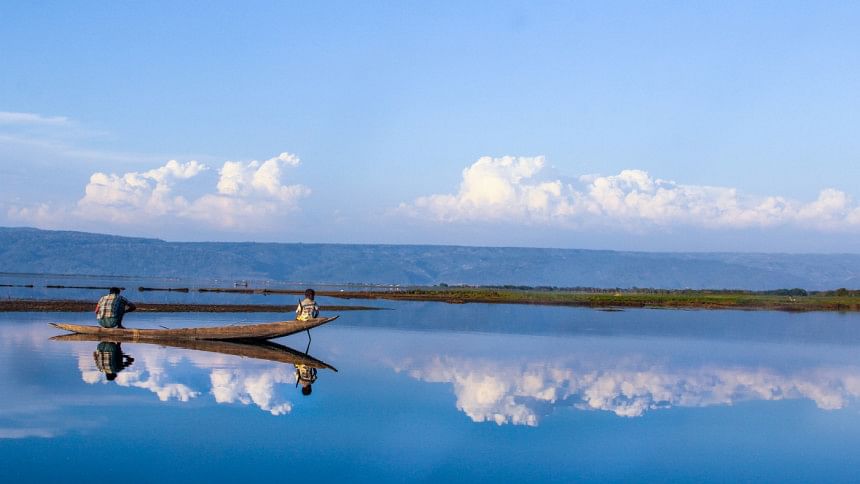 The rivers of Bangladesh flow across it like blood across veins, breathing life into its vast territories. It is this wetland ecosystem that fills our lush green country with several amazing haors. Among the many wetlands, haors are mostly located within Brahmanbaria, Habiganj, Sunamganj, Kishoreganj, Netrokona, Moulovibazar, and Sylhet.
This time of the year is just about right to visit the sublime haors located within these regions. As during the rainy season, the haors come alive in their full glory with an abundance of clear and still water.
In order to help you plan your travels better, we have listed
The top haors to visit in the country during monsoon
Tanguar Haor, Sunamganj
If you have not visited this place already, are you even a Bangladeshi? Being the most popular and perhaps the most visited as well, Tanguar Haor definitely had to top our list. Tanguar Haor, located in Sunamganj, is arguably one of the most beautiful places in the country. With its vastness of clear blue water, the haor has striking panoramic views to offer.
Tanguar Haor is best experienced on a boat ride caressing across the still water. Laying down under a starlit sky captivated by the hugeness of the world is an unparalleled experience. Whereas, upon travelling during the day, you can witness the various shades the endless sky takes upon like a chameleon.    
Nikli Haor, Kishoreganj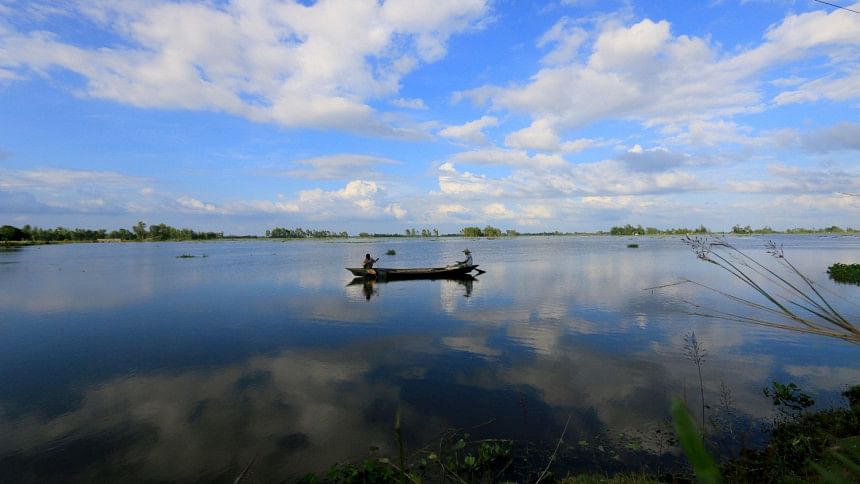 Nikli Haor is another treasure of Bangladesh with its tantalizing natural beauty. The glistening water under clear blue skies specked with clouds is a sight to witness. Owing to its vastness, the villages dotted around the haor seem like islands far away. Once you are well into the haor, you will surely forget every worldly affair and be completely immersed by the serenity of the haor.
A unique aspect about Nikli Haor is its floating market. You will find boats aplenty that are selling snacks of various sorts, which you can purchase while enjoying your boat ride. Nikli Haor can easily be covered within a day's trip. To absorb its sublimity to the fullest, it is best to go during the monsoon season.
Chalan Beel
Chalan Beel, in the central west region of Bangladesh, is one of the largest beel systems in Bangladesh, despite shrinking over the past years due to heavy silting. During monsoon, the beel regains part of its past glory. It serves as a large watershed for a lot of big and small rivers, and has interesting flora and fauna too. Due to its size, spread across Singra and Gurudaspur upazilas of Natore, Chatmohar, Bhangura and Faridpur upazilas of Pabna, and Ullahpara, Raiganj and Tarash upazilas of Sirajganj, it is accessible from many spots, many of them completely rural and rustic.
Hakaluki Haor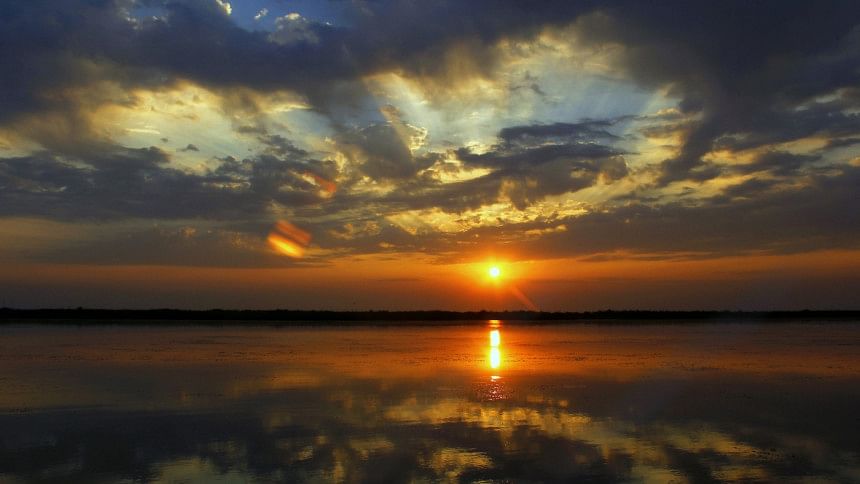 Hakaluki, the largest haor in Bangladesh, is located in Sylhet, near the Assam-Bangladesh border. The haor occupies parts of Baralekha, Kulaura, Gopalganj, Fenchuganj, and Moulavibazar upazilas.
According to government resources, Hakaluki is home to more than 550 species of wildlife, including many rare and endangered species, and that is why the area has been designated as protected. It is an ideal option for eco-friendly tours, as well as natural exploration.