Top 5 budget-friendly countries for your honeymoon under Tk 80,000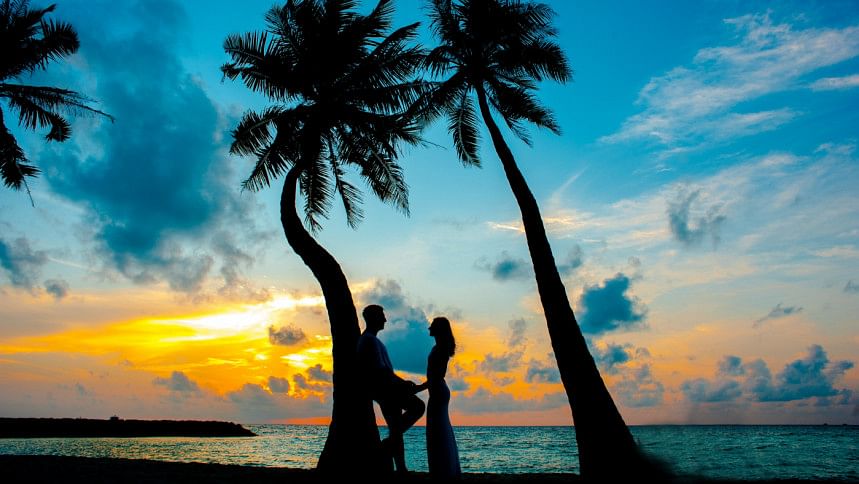 It's that honeymoon you were looking forward to since getting married, and you want to visit a country where it will be budget-friendly for you. While that sounds intimidating, it is certainly doable, so here are the top 5 countries that you can visit for your honeymoon, all for under Tk 80,000.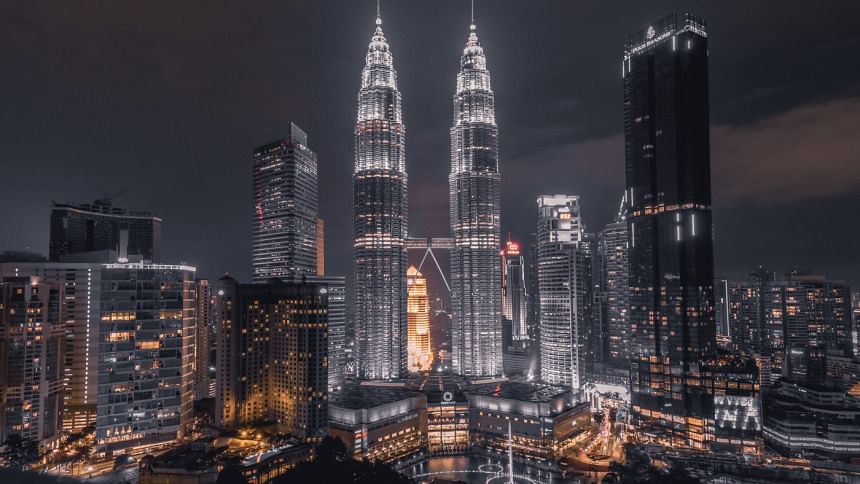 Kuala Lumpur and Genting Highlands, Malaysia
You can visit Malaysia's bustling capital Kuala Lumpur, along with the beautiful Genting Highlands for your ideal romantic getaway. You can go to iconic places like King Palace, Independent Square, and Chocolate House among other places. On your third day of the visit, get to Genting Highlands and stay in a picturesque mountain resort where you can go to various theme parks and get some shopping done at malls. Make the best use of your leisure time before returning to Kuala Lumpur for your Dhaka-bound flight.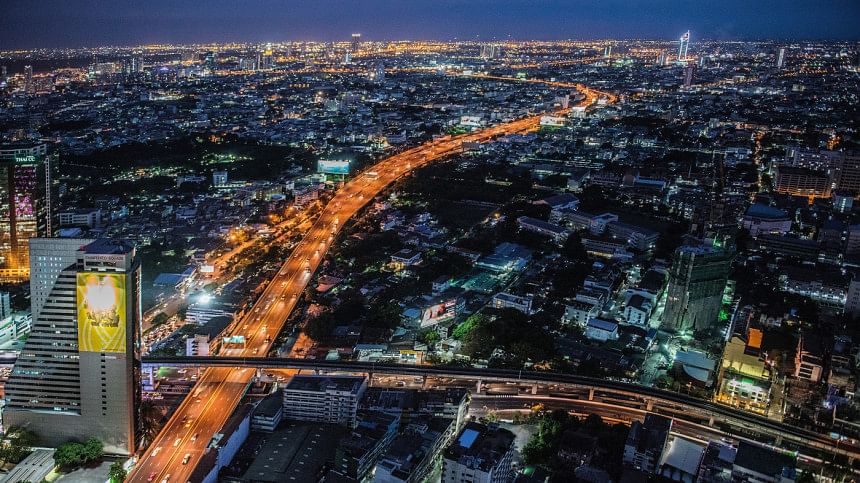 Bangkok and Pattaya, Thailand
The combination of the bustling city of Bangkok and the vibrant beach city of Pattaya makes for an amazing honeymoon experience. Fly from Dhaka to experience Bangkok's cultural attractions like Grand Palace, Wat Pho, and Wat Arun and afterwards, opt for a riveting experience in the Floating Market. On your third day, take yourself to Pattaya to explore its famous Walking Street, relax on the tranquil beaches and infuse some art in your travel by visiting Paradise Museum. While you are there, also visit the Coral island to have a fun day consisting swimming and snorkelling.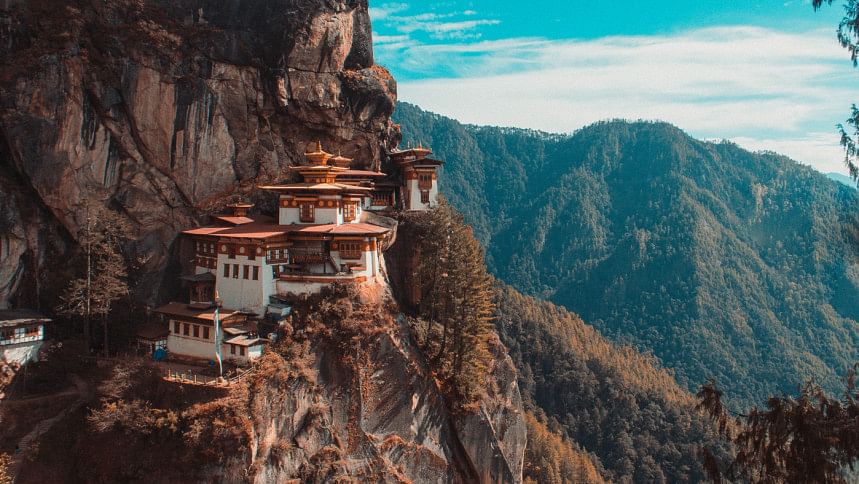 Thimphu and Paro, Bhutan
Bhutan is the place to be for a sombre cultural experience for your honeymoon trip. You will get to explore Thimphu, the capital city's landmarks such as Tashichhoedzong, Memorial Chorten and National Library, along with places like Thimphu Textile Museum to witness Bhutan's wonderful textiles. Take a day trip to Paro to marvel at the Paro Takstang, also known as Tiger's Next monastery and visit places like the ancient Kyichu Lhakhan temple before returning to Dhaka.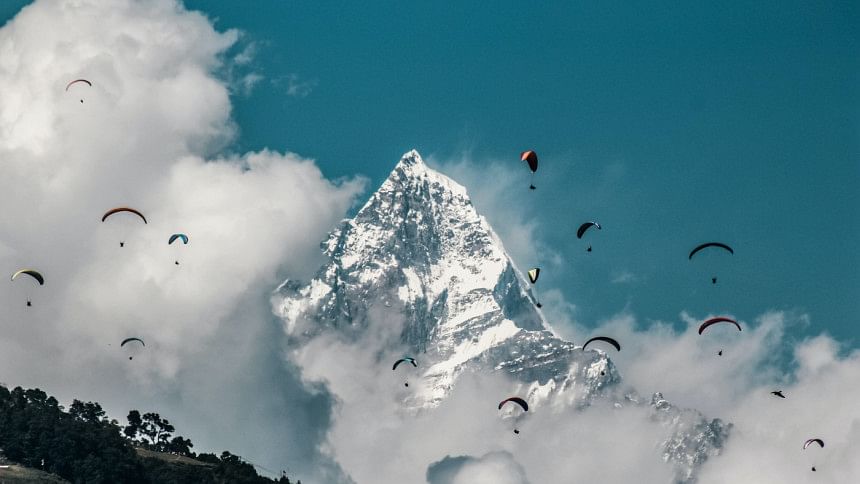 Kathmandu and Nagarkot, Nepal
Nepal's breath-taking beauty needs no introduction, and will ensure you will have a honeymoon to remember. After you have settled in at your hotel and have tasted the wonderful local cuisines, set out to explore the ancient landmarks of Kathmandu like Swayambhunath Stupa, Patan and Kathmandu Durbar Square, while also checking out the Pashupatinath temple. From Kathmandu, head over to a day trip to Nagarkot, a hill station where you can have an astounding view of the Himalayas, making it the perfect spot for that great Instagram worthy moment.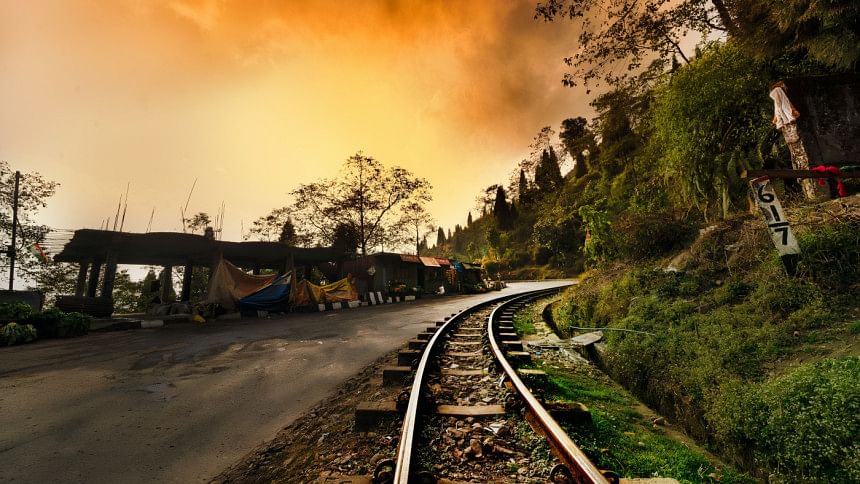 Darjeeling and Gangtok, India
Go on a journey through the wonderful landscapes of Darjeeling and Gangtok, located in the Indian states of West Bengal and Sikkim. You get to start your journey with a train ride from Dhaka to Darjeeling, where you can discover its beautiful charms by going to places like Tiger Hill and Himalayan Mountaineering Institute. After spending a couple of days there, go to Gangtok and get yourself immersed in places like Namgyal Monastery, Tashi View Point and Human Tok among others. The surreal beauty of the Himalayas will certainly make this a cherished memory for both you and your partner.
Disclaimer: All the tour package information mentioned above have been collected from various travel agencies, so please be sure to check websites or contact your preferred travel agencies to get the necessary details. These costs may also not include air fare. Also keep in mind that expenses like visa processing and any personal expenditure aren't included in the package cost.