Top 5 houseboats to check out in Bangladesh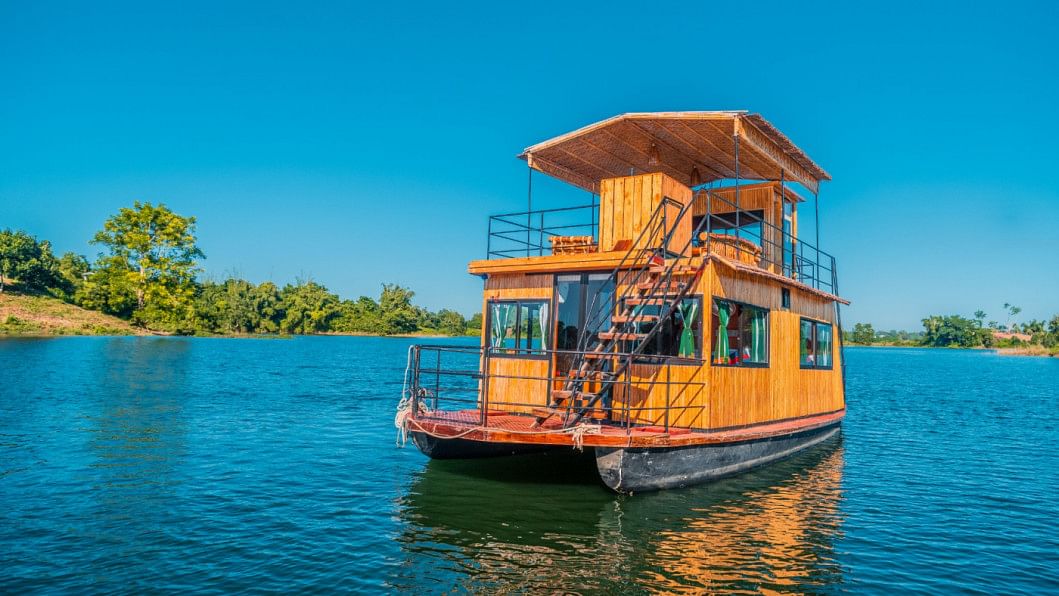 The vast network of waterways in Bangladesh gives the opportunity to explore the country and admire its riverine islands and endless stretches of water. Be it on the Tanguar haor of Sylhet or the Kaptai Lake of Rangamati, houseboats that are now commonly available provide a one-of-a-kind experience to explore and rejoice in the country's aquatic beauty. Modern houseboats come decked with a lot of facilities and yet their wooden construction make us feel close to nature. Slowly floating away in the quietude of still water with sudden interruptions caused by gushing waves truly provide the experience of a lifetime.
Here are the top 5 houseboats you should check out if you are planning your next trip in one.  
Bojra – The House Boat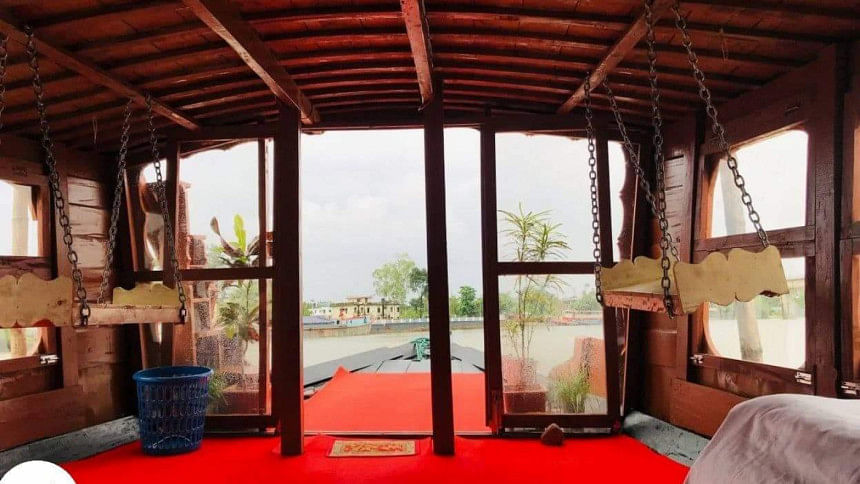 Bojra is an exclusive houseboat that cruises through Tanguar Haor. It was launched last year with only one houseboat, but now has a total of six. Within a two-day trip, it starts its journey from Sunamganj and takes its tenants across popular destinations such as Barikka Tilla, Jadukata Nodi, and Shimul Bagan. Spend your night under a sky full of scintillating stars at Nilad Beel.      
Each boat has 6 – 8 cabins and can accommodate 12 – 24 people given your choice of boat. Apart from snacks, guests will get 5 meals in total consisting of two breakfast meals, two lunch meals and one dinner – all prepared fresh with our heritage ingredients such as fish and duck. The pricing starts at Tk 6000.
To know more, visit their Facebook page: https://www.facebook.com/bojra21/ 
Promodini Boat Life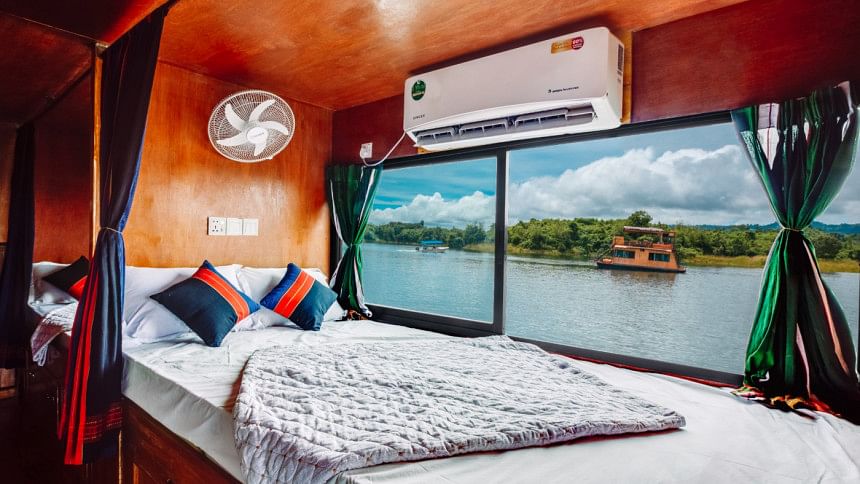 Promodini offers magnificent houseboats for you to cruise around the mighty Kaptai Lake in Rangamati. Within the two days and one night stay, the excursion covers places such as Berainna Lake, Jhulonto Bridge, Shuvolong Waterfall and Palwell Park. Other fun activities include kayaking and riding in a speedboat.     
They have their own docking station at Nilanjana Boat Club and Resort for the night where arrangements for live music and BBQ are done. Other than these, modern amenities such as air-conditioned cabins and spacious washrooms can be expected. The three houseboats can accommodate 6 – 10 people each priced at Tk 6000 per person.
To know more, visit their Facebook page: https://www.facebook.com/PromodiniBoatLife/
Avijatrik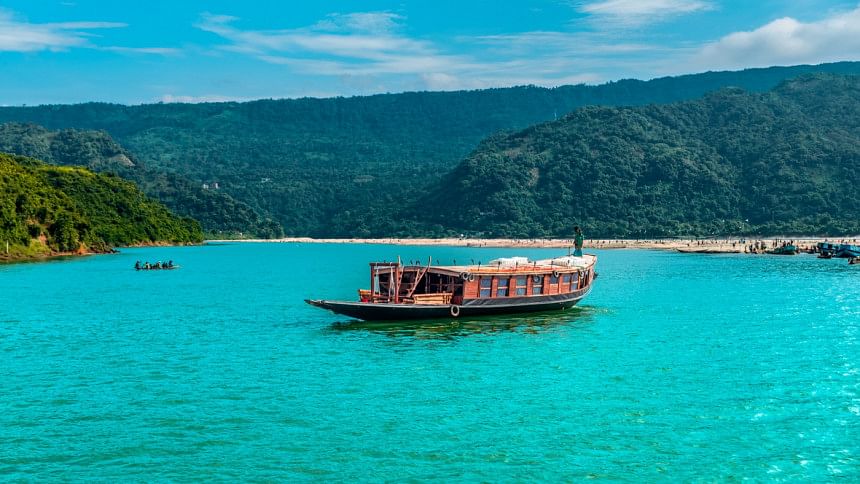 Avijatrik offers houseboats in both Rangamati and Tanguar Haor. Tanguar Avijatrik (with multiple houseboats) and Haorjatrik are houseboats that are available to cruise across Tanguar Haor and Promodini houseboats are available in Rangamati.
These are geared with all the amenities you can think of in a luxurious houseboat. Starting from delicious local food to unforgettable views of the haor, truly these offer a luxurious experience with a touch of heritage. These houseboats can accommodate a total of 18 people for two days and one night with a price starting from as low as Tk 3900.
To know more, visit their Facebook page: https://www.facebook.com/tanguar.avijatrik.houseboat/
Black Pearl – A Premium Houseboat of Tangua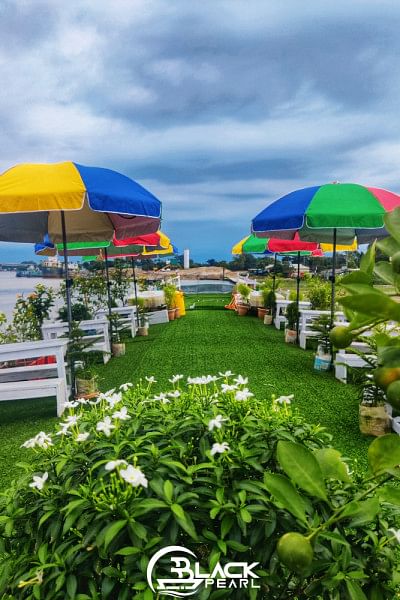 Black Pearl is a deluxe houseboat that can be termed as more of a "floating house" because it contains all the necessities you would expect in a home. The houseboat contains six furnished rooms along with a lobby and kitchen and can comfortably accommodate 12 – 18 people. It is also equipped with necessary safety gears and board games to pass leisure time.
The rooftop garden and dining area is one of its main attractions. A juice bar and BBQ zone are also available with a trained chef preparing delightful meals for you. The tour is limited within the area of Sunamganj and a two-day one-night tour that starts at Tk 7500 with discount for children.  
To know more, visit their Facebook page: https://www.facebook.com/BlackPearlHouseBoat/
Bonedi – The House Boat
Bonedi is another houseboat that will definitely make your aquatic excursions worthwhile and memorable. This wooden houseboat is as good in the inside as it looks on the outside. With five comfortable cabins, it can house between 10 – 15 people. The rooms are cosily designed with sunlight and fresh air gushing in through the windows.
The tour covers Tanguar Haor, Barikka Tilla, Niladri Lake, Jadukata Nodi and Shimul Bagan. For indoor activities, an array of indoor games and board games are available. Not to mention the delicious food cooked by trained chefs and 24/7 room service. The pricing starts from Tk 5000 per person during the weekends and Tk 4000 per person during the weekdays.
To know more, visit their Facebook page: https://www.facebook.com/BonediTanguar