300 mobile phones being mugged daily in Dhaka: DB
On an average, around 300 mobile phones are being mugged in Dhaka and adjoining areas.
Mohammad Harun Or Rashid, chief of Detective Branch of Dhaka Metropolitan Police, said this today after the law enforcers arrested 16 muggers including 2 gang leaders from different areas yesterday.
"The arrestees told the DB that 100 persons roam the city streets daily and the Mohajan [gang leaders] set a target for each of them to snatch at least three mobile phones per day," he told a press conference at DMP media centre.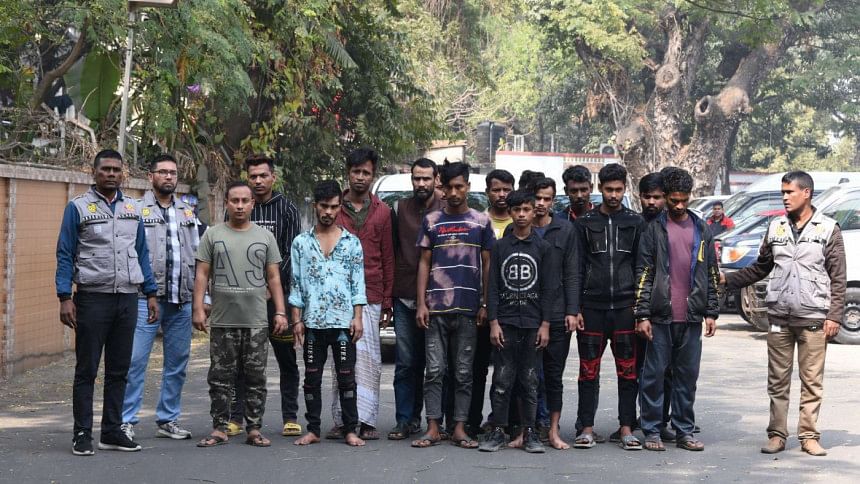 "So, everyday 300 mobile phones, on an average, are being mugged in city," he added.
The muggers steal the phones whenever anyone talk or browse on the net sitting beside a bus or car windows.
The gang leaders then buy the phones from them at a low price.
The inexpensive phones are sold directly while the expensive ones are dismantled and sold in parts. In some cases, the gang leaders change the International Mobile Equipment Identity (IMEI) numbers of the phones and sell them, he said.
The DB officials requested the city dwellers to file general diaries after such mugging incidents so that law enforcers can at least find out the hotspots.
The arrestees are: Md Mizan, Amirul Islam Babu, Sharif Hossain, Ridoy, Raj, Suman, Sohel Babu, Ridoy, Moniruzzaman, Nazmul, Monir, Imran, Faruk, Ashraful Islam Sajib, Arif and Hasan.
A case was filed with Uttarkhan Police Station in this regard.