HC declares Tarique, Zubaida "fugitives" in corruption case
Orders lower court to complete trial proceedings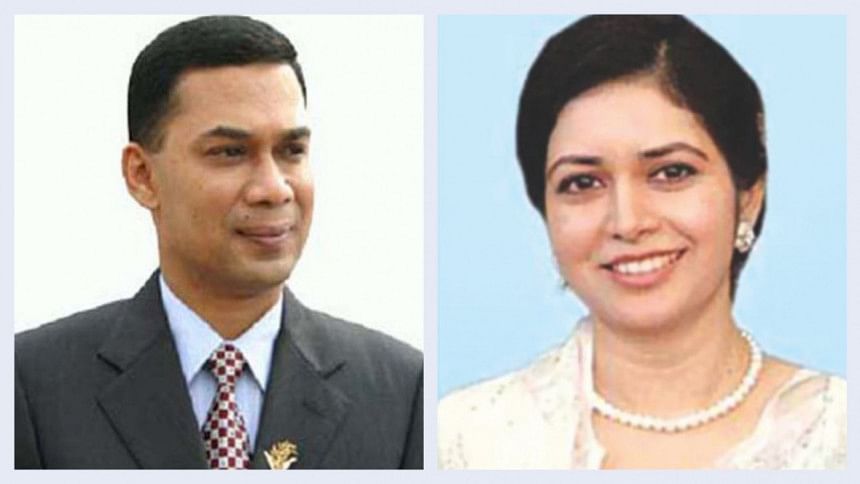 Declaring BNP's acting chairman Tarique Rahman and his wife Dr Zubaida Rahman as "fugitives", the High Court today (June 26, 2022) rejected their writ petitions challenging the initiation and filing of a Tk 4.82 crore corruption case filed during the caretaker government in 2007.
The HC also withdrew the stay order on the case and directed the lower court concerned to complete the trial proceedings in the case as early as possible.
The chief metropolitan magistrate of Dhaka has been asked to send the record of the case to the Metropolitan Sessions Judge's Court in Dhaka in 10 days.
The bench of Justice Md Nazrul Islam Talukder and Justice Kazi Md Ejarul Haque Akondo pronounced the verdict after hearing arguments on whether Tarique and Zubaida, who have been living in London since 2008, are fugitives in the case.
The question was raised before the bench on June 5 when it was dealing with three separate writ petitions filed by the accused, challenging the filing and initiation of the case under the then Emergency Power Rules (EPR).
The full text of the verdict was not released.
On September 26, 2007, the ACC filed the case with Kafrul Police Station against Tarique Rahman, his wife Dr Zubaida Rahman, and her mother Iqbal Mand Banu for amassing assets worth Tk 4.82 crore through illegal means and concealing information in their wealth statement.