Rab a symbol of trust and confidence: Home Minister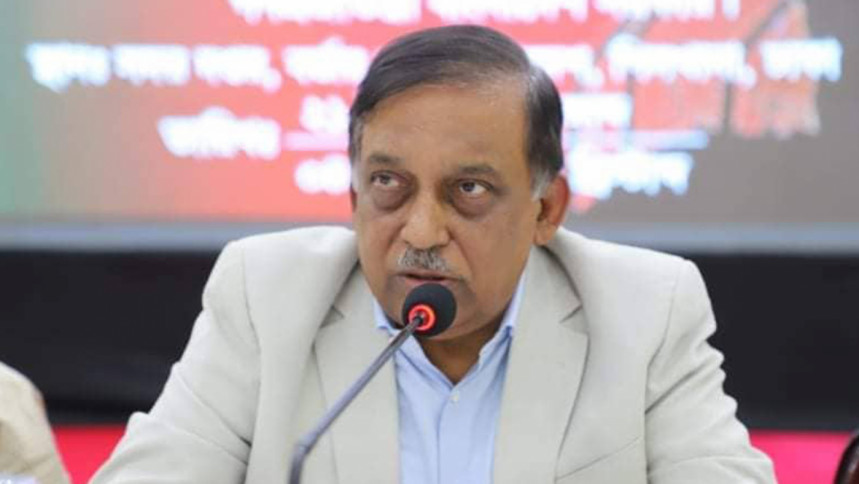 Home Minister Asaduzzaman Khan Kamal today (September 15, 2022) said Rapid Action Battalion (Rab) has become a symbol of trust and confidence for people in the country due to its unparalleled success in curbing militancy, piracy, robbery, and other crimes.
"The reputation of Rab's work is not limited to the country, it is spreading all over the world today," he said while speaking as chief guest at the closing ceremony of a workshop titled, "Nabajagaran: Oporadhke Na Bolun" (Renaissance: Say No to Crime) at a hotel in Cox's Bazar.
Rab Director General Chowdhury Abdullah Al Mamun presided over the function, reports our Cox's Bazar staff correspondent.
Senior Secretary of the Public Security Division of home ministry Akter Hossain, lawmakers Shaimum Sarwar Komol Jafar Alam, Asheq Ullah Rafiq, and Kaniz Fatema Ahmed, Inspector General of Police Benazir Ahmed, Religious Affairs Secretary of the Awami League central executive council Sirajul Mostafa, among others, were present.
Under the workshop held at the initiative of Rab-15 Cox's Bazar, about 100 professionals working in different fields, including the tourist service sector of Cox's Bazar, were trained throughout the fortnight.