Shaon died from brickbat wounds, not bullets: SP
BNP says police lying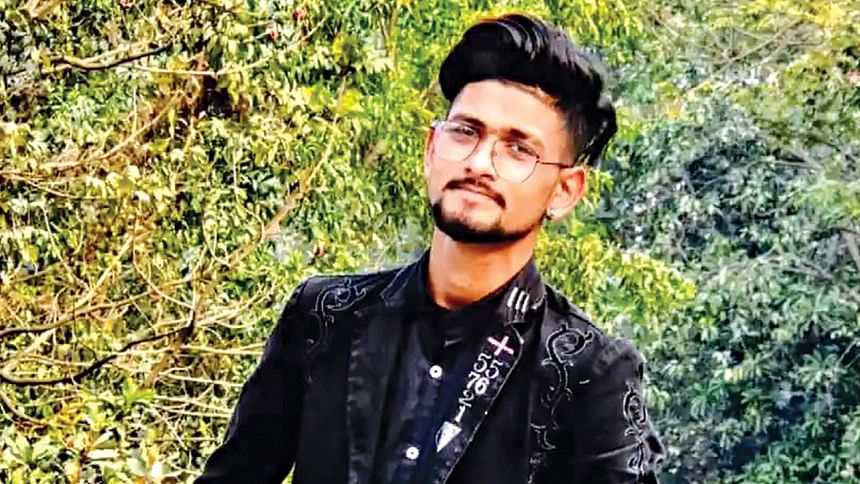 Shahidul Islam Shaon, the Jubo Dal activist who was killed in a clash with police during a rally in Munshiganj's Muktarpur upazila, died due to head injuries from brickbats, not bullets, claimed Mahfuzur Rahman Al Mamun, superintendent of Munshiganj police.
At a press conference in his office yesterday, he said this citing the post-mortem report.
"BNP leaders and activists in Muktarpur locked in an intra-party clash that day. When police tried to bring the situation under control, the BNP men, along with Shaon, attacked the law enforcers and started hurling brick chips.
"Shaon, at one point, collapsed after being hit by brick chunks thrown by other Jubo Dal men," he claimed.
"All the medical documents, including the autopsy report, show that Shaon died from injuries at the back of his head. Those wounds were not from  bullets."
Speaking to The Daily Star, Masud Rana, member-secretary of Munshiganj Jubo Dal, however, said the SP "lied".
He added that witnesses as well as CCTV footage confirm that Shaon was shot in the head.
"Even the death certificate states that he died from gunshot wounds."
Shaon's brother Sohan also claimed, "A brickbat hitting his head would not have caused such a grievous injury and led to his death. A bullet pierced through his head."
On September 21, at least 50 people, including 30 police personnel, were injured in the clash between law enforcers and BNP men in Muktarpur over holding a rally.
Shaon, who was critically injured, died at Dhaka Medical College Hospital the next day.