President urges to ensure transparency, accountability in govt spending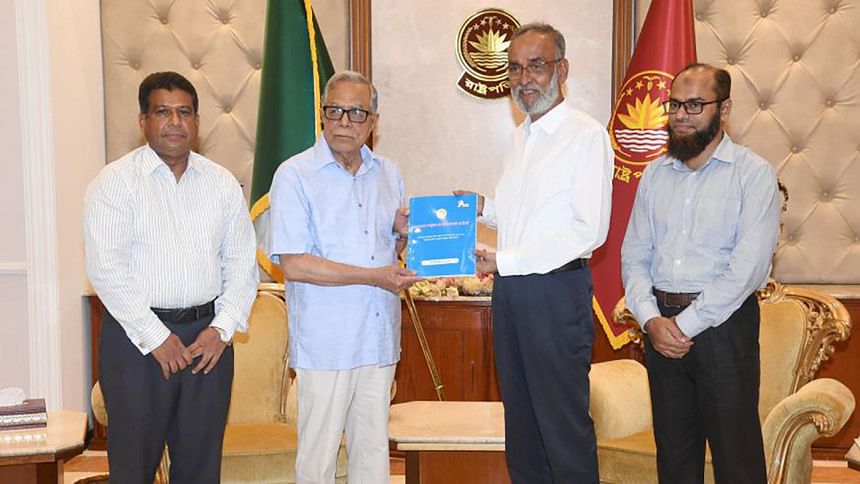 President Abdul Hamid today called on all concerned to ensure transparency and accountability in government spending.
The president said that every office must take necessary steps to ensure that public money is properly spent in accordance with laws and regulations.
The president also urged to take strict action against the person or organisation concerned with the audit objection.
Abdul Hamid made this call when Comptroller and Auditor General (CAG) Mohammad Muslim Chowdhury presented the annual audit and accounts report of 2019-20 and the previous fiscal year to him at the Bangabhaban.
During the meeting, the comptroller and auditor general briefed the president on various aspects of the report.
Fifty-one compliance audit reports related to 18 ministries/departments were presented in the report.
Secretary of the President's Office, Shampad Barua, Military Secretary Major General SM Salah Uddin Islam, Press Secretary Md Joynal Abedin, among others were present during the meeting.