Observers may lend credibility to elections
CEC says in letter to the EU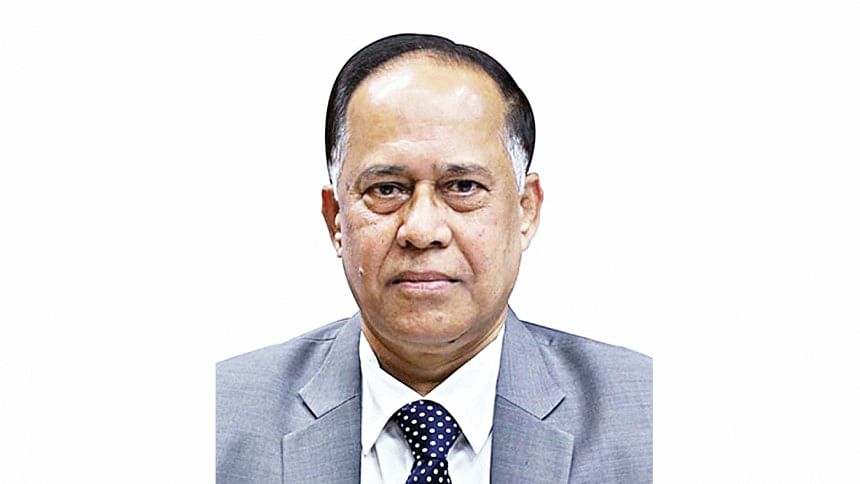 Local and foreign observers may add credibility to the fairness of an election, Chief Election Commissioner Kazi Habibul Awal wrote in a letter sent to the European Union yesterday.
The EU last week informed the Election Commission that it would not send a fully-fledged mission to observe Bangladesh's upcoming national election.
The CEC sent the letter yesterday in response to that.
"As I appreciate the EU decision on the subject, I feel urged to assure you that with required assistance received from the government, the Election Commission will exert its best to ensure free, fair, participatory and credible elections. The government is also repeatedly making its pledges to achieve this end.
"Nevertheless, observation by local and foreign observers may help add credence to the status of fairness of election so as to make that credible at home and abroad. Be that as it may, I believe the European Union will nonetheless continue to support, in whatever way deemed expedient, our efforts in making the ensuing general parliamentary elections free, fair, participatory and credible," reads the letter.
Election Commissioner Brig Gen (retd) Ahsan Habib Khan said the letter was sent yesterday to EU Ambassador Charles Whiteley.
Talking to reporters at his office, Ahsan said, "We hope that the European Union will send observers, even if it's a small group. If more observers monitor the election, the polls will be more transparent."
The EU letter sent to the EC on September 20 said, "The High Representative's decision [not to send a fully-fledged polls observation mission] reflects the fact that, at the present time, it is not sufficiently clear whether the necessary conditions will be met at the point in time when the elections take place."
The last time the EU sent an election observation mission to Bangladesh was in 2008. The mission had at least 150 observers.
The EU sent election observation missions to 15 countries, including Guatemala, Liberia, the Maldives, Nigeria, Paraguay, Sierra Leone and Zimbabwe, between 2021 and 2023, says the EU website.