Rizvi, Annie, Aman among 200 party men picked up after clash: BNP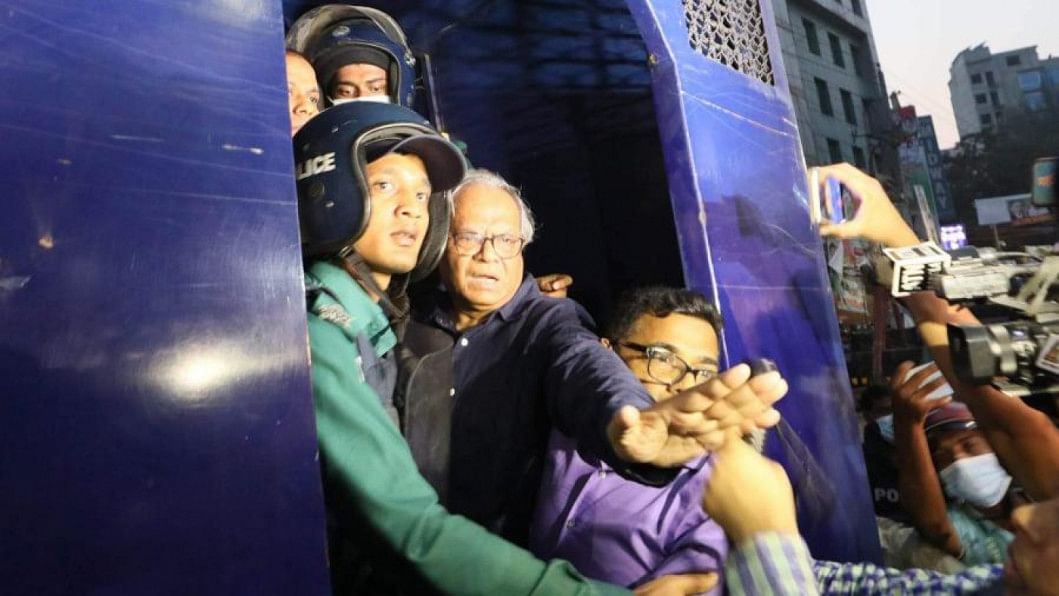 Ruhul Kabir Rizvi Ahmed, Shahiduddin Chowdhury Annie, Shamsur Rahman Shimul Biswas and Amanullah Aman were among over 200 BNP men held by law enforcers after the Nayapaltan clash today, claimed the party.
Witnesses said they have seen law enforcers pick up Rizvi, senior joint secretary general of BNP, from the party's Nayapaltan office around 5:20pm and taken to a prison van there.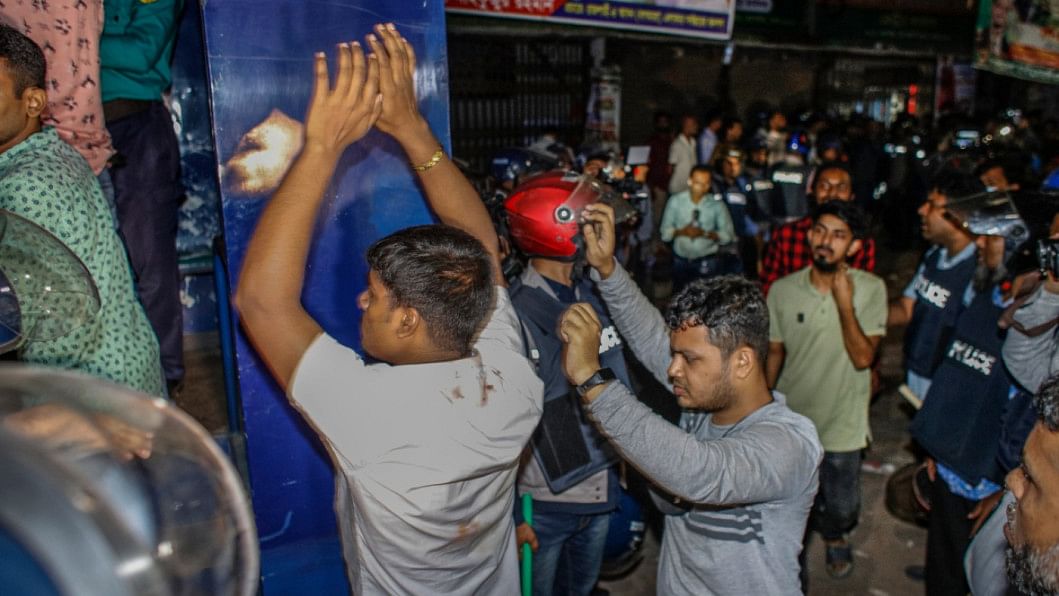 Earlier, they picked up Annie, BNP's publication secretary, and Shimul Biswas, personal special assistant of BNP Chairperson Khaleda Zia, they said.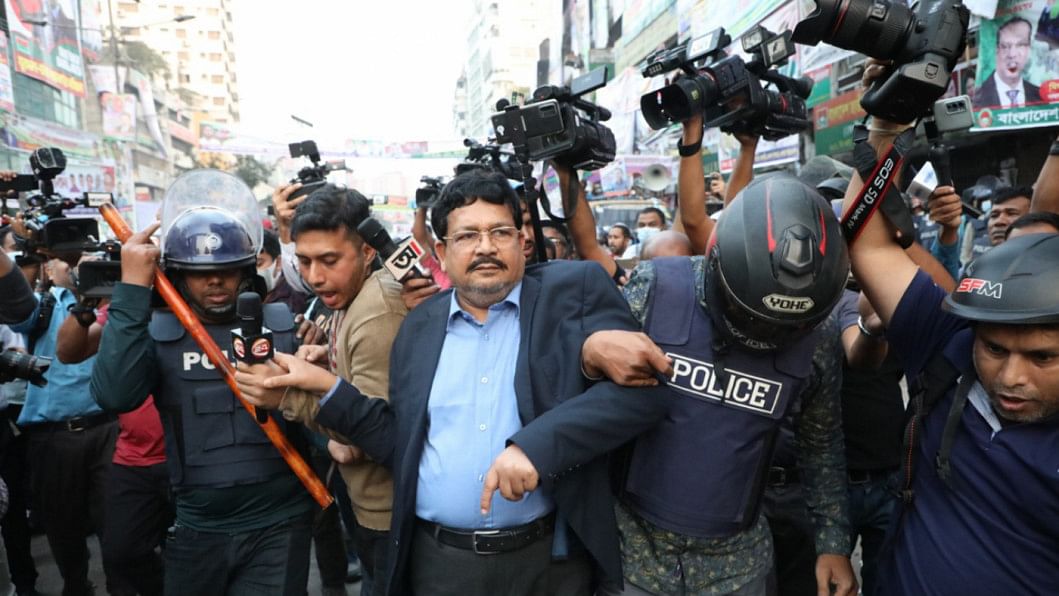 Police also detained BNP's Dhaka City (North) BNP Convener Amanullah Aman, Dhaka City (South) Convener Abdus Salam and party's Joint Secretary General Khairul Kabir Khokon from the Nayapaltan office, party sources said.
The Daily Star did not get confirmation about their detention from police.