'VC's removal up to chancellor'
Says Dipu Moni after 3-hour meeting with protesting Sust students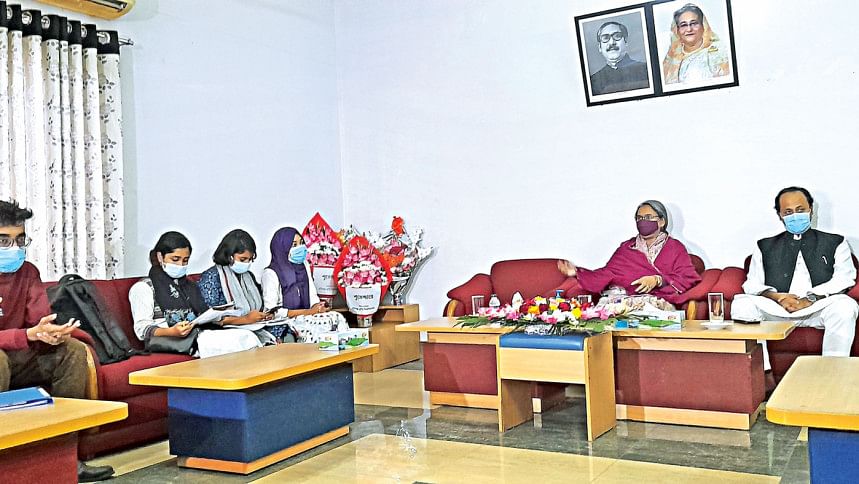 Education Minister Dr Dipu Moni said the students of Shahjalal University of Science and Technology (Sust) have explained the reasons behind wanting the VC's resignation, and their demands will be shared with the chancellor.
"The appointment and removal of a vice-chancellor lie with the chancellor. We have heard their reasons and will share them with the chancellor. He will then decide in this regard," the minister said yesterday, while talking to journalists at Sylhet Circuit House after meeting with a delegation of eleven protesting students.
The meeting started at 2:55pm and concluded at 6:15pm. Deputy Education Minister Mohibul Hasan Chowdhury and UGC Secretary Dr Ferdous Zaman were also present at the meeting.
"Many of their demands have already been fulfilled. We hope to take necessary measures to fulfil their other demands soon," said Dipu Moni.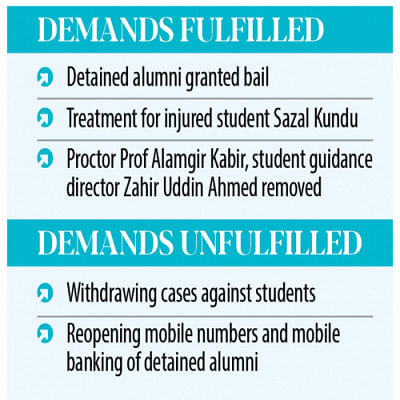 "The meeting was fruitful. We wish the situation returns to normal at the university as soon as possible."
After the meeting, the minister went to the Sust campus around 7:00pm and talked to other students. 
On January 13, residents of Begum Sirajunnessa Chowdhury Hall started a movement, demanding resignation of its provost. The protest turned anti-VC when on January 16, police entered the campus, injuring at least 40 protesting students. On January 19, 24 students started a hunger strike.
During the movement, two cases were filed—one by police against 200 to 300 students and another by a Tanti League leader against more than 150 alumni, of whom, five were arrested by police.
On January 26, two former professors of the university -- Dr Muhammed Zafar Iqbal and his wife Dr Yasmeen Haque went to visit the protesting students. The next morning, after 163 hours, they called off the hunger strike upon being assured by the former professors of their demands getting fulfilled.
However, the students continued their protest, demanding the VC's resignation.