CEC should apologise
Say 37 noted personalities on allegations against Shujan secretary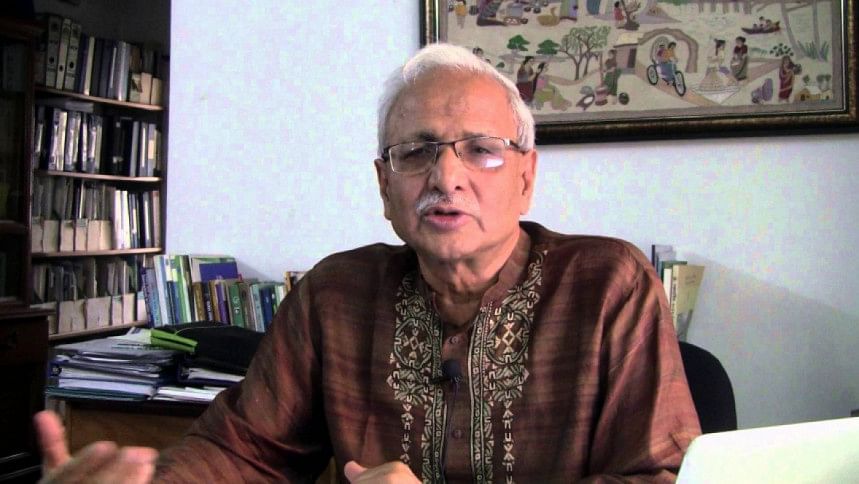 Thirty-seven eminent personalities yesterday called upon CEC KM Nurul Huda to make a public apology if he fails to prove allegation of irregularities against Shujan Secretary Badiul Alam Majumdar within a week.
In a joint statement, they strongly criticised the CEC's remarks, saying, "Chief Election Commissioner Nurul Huda at a programme on January 27 made some baseless, indecent and hostile statements and brought allegations of Tk 1 crore irregularities against Badiul Alam Majumdar." Badiul has already termed CEC's statement fabricated and motivated, and challenged to prove the allegations.
In 2020-21, based on information and media reports, the Shujan secretary and 42 citizens sent two letters to the president, appealing to investigate allegations of misconduct and corruption against the Huda-led commission.
"We think the allegations against Badiul are part of an attempt to cover up these misdeeds," reads the statement. The signatories include Prof Emeritus Serajul Islam Choudhury, Justice MA Matin, former caretaker government advisers -- Sultana Kamal, Hafiz Uddin Khan and Rasheda K Choudhury, former diplomat Mohiuddin Ahmed and rights activist Hameeda Hossain.