Dhaka College BCL activists take to streets demanding committee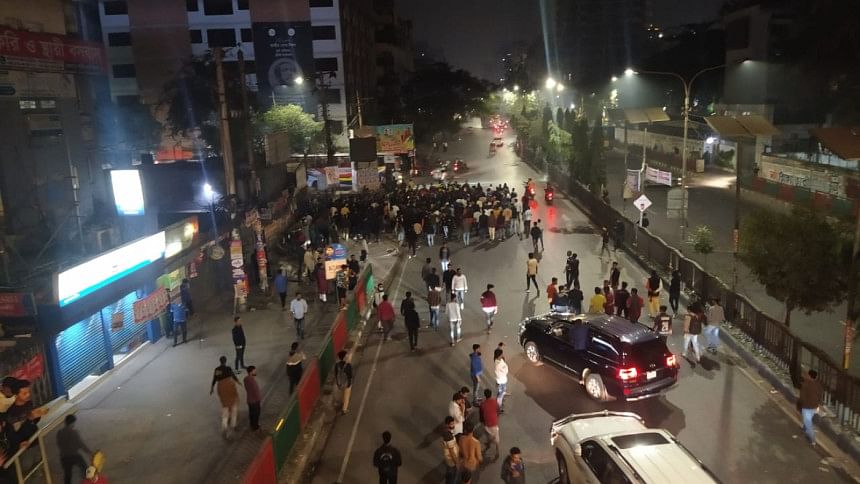 Chhatra League activists of Dhaka College blocked the streets in front of their campus tonight demanding a BCL committee at the college.
New Market Police Station Officer-in-Charge Abdul Latif confirmed the matter to The Daily Star.
The blockade has resulted in tailbacks on Mirpur Road, Green Road, Elephant Road, around New Market, several parts of Dhanmondi, and adjacent areas.
At one point, Awami League presidium member Jahangir Kabir Nanak and Joint General Secretary AKM Bahauddin Nasim got stuck in their car near Science Lab while trying to go to their destination.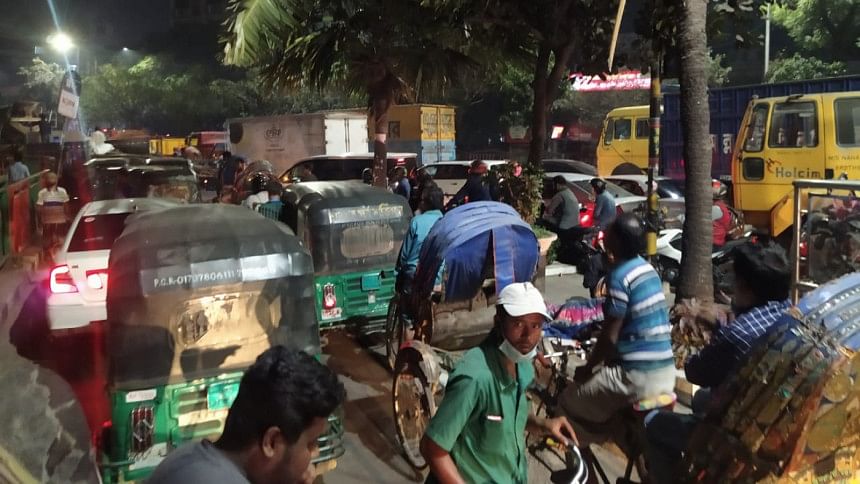 Later, the Awami League leaders got out of the car and crossed the Science Lab intersection by foot.
According to eyewitnesses, Jahangir Kabir Nanak, who is in-charge of BCL affairs in AL, at that point assured the Dhaka College BCL activists that a committee of BCL Dhaka College unit would be formed when Chhatra League forms a new committee.
Despite the assurance, the protesters still carried on with their blockade till the filing of the report around 12:30am Monday.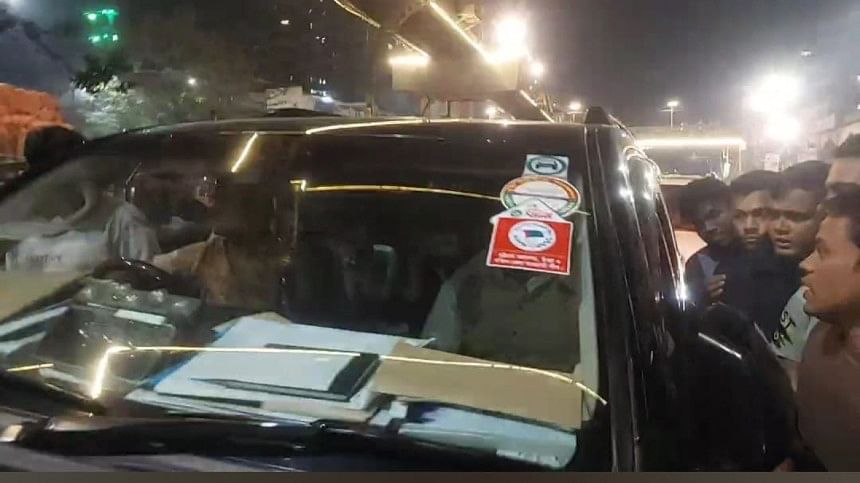 Chhatra League leader Masum Billah told The Daily Star, "We have been waiting for the [Dhaka College] committee for a long time ... But due to the absence of a committee, our backs are now against the wall, so we have been forced to take to the streets." 
On the night of November 29, 2013, one person was killed in a clash between two factions of Dhaka College Chhatra League.
The next day, the committee of Dhaka College Chhatra League was suspended for violating the code of conduct.