PM directs to raise tea workers' wage to Tk 145; strike called off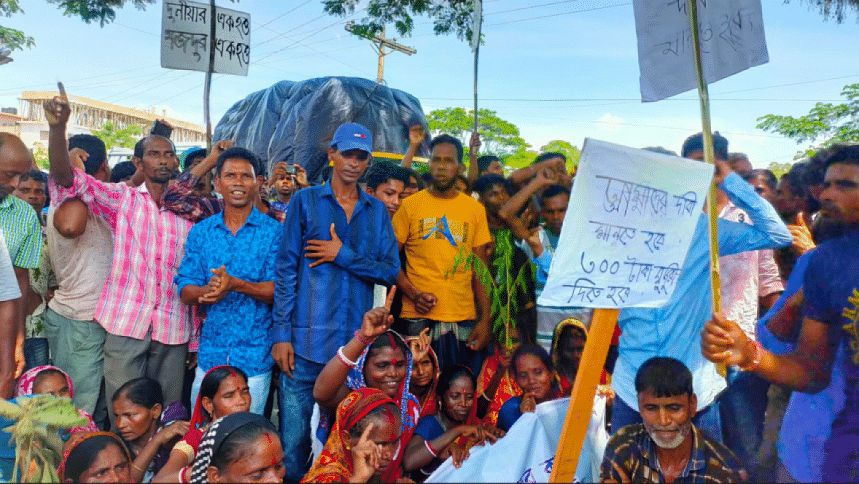 Moulvibazar Deputy Commissioner Mir Nahid Ahsan has said the daily wage of tea workers has been increased from Tk 120 to Tk 145, on the directive of Prime Minister Sheikh Hasina.
The DC said this at a meeting held at the Office of the Department of Labour at Sreemangal, Moulvibazar this (August 20, 2022) afternoon. Later, tea workers' leaders called off the strike for the time being, reports out local correspondent.
"The Prime Minister's Office contacted us. Based on the prime minister's assurance, the tea workers have accepted this wage and will join work from tomorrow," said DC Nahid.
"They (tea workers) also sought the prime minister's intervention. They want to talk to the PM. I have reported the matter to the PMO secretary. He said in 10-15 days, there will be a Zoom meeting with the workers," he added.
The tea garden workers on August 9, 2022, enforced a two-hour work abstention (9:00 am to 11:00 am) daily demanding a pay hike. After four days, the workers of 167 tea gardens went on indefinite work abstention.