Probe into Murder of Sikh Leader: Trudeau wants India to cooperate
Declines to release evidence; US giving Delhi no 'special exemption' over the issue, says Biden's adviser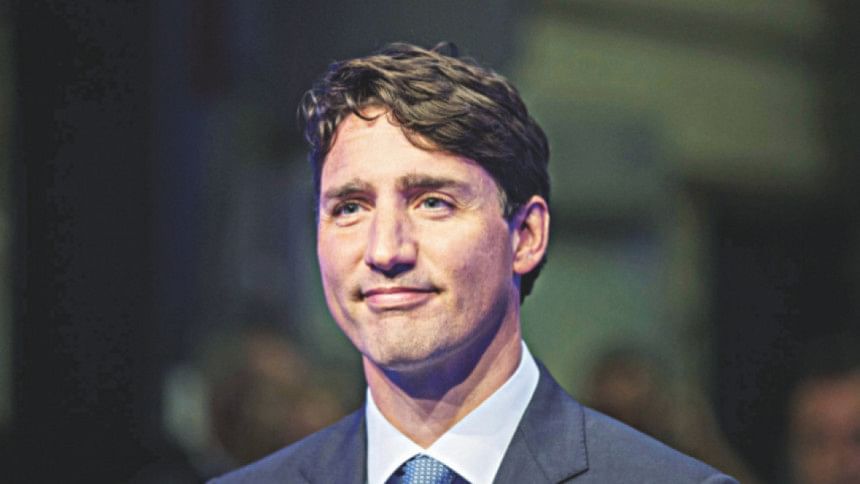 Canadian Prime Minister Justin Trudeau on Thursday called on India to cooperate with an investigation into the murder of a Sikh separatist leader in British Columbia and said Canada would not release its evidence.
Trudeau said on Monday that Ottawa had credible allegations linking Indian government agents to the murder of Hardeep Singh Nijjar in June, prompting an angry reaction from New Delhi. Nijjar, 45, was a Canadian citizen.
The Canadian government has amassed both human and signals intelligence in a months-long investigation into the Sikh separatist leader's murder, CBC News separately reported on Thursday citing sources.
Traditional Canadian allies have so far taken a relatively cautious approach to the matter. Political analysts said this was partly because the United States and other major players see India as a counterweight to the growing influence of China.
"There is no question that India is a country of growing importance and a country that we need to continue to work with ... and we're not looking to provoke or cause problems," Trudeau said in a press conference in New York on the sidelines of the annual high-level United Nations General Assembly. "But we are unequivocal around the importance of the rule of law and unequivocal about the importance of protecting Canadians."
"That's why we call upon the government of India to work with us to establish processes to discover and to uncover the truth of the matter."
The CBC report said, citing Canadian sources, that no Indian official, when pressed behind closed doors has denied the allegation that there is evidence suggesting Indian government involvement in Nijjar's death. India's Ministry of External Affairs did not immediately respond to a Reuters request for comment on the CBC report.
The report said the intelligence included communications involving Indian officials, among them Indian diplomats present in Canada, adding that some of the intelligence was provided by an unidentified ally in the Five Eyes alliance.
Five Eyes is an intelligence-sharing network that includes the US, the UK, Canada, Australia and New Zealand.
The United States is in touch with both Canada and India over Ottawa's allegations, US national security adviser Jake Sullivan said on Thursday, confirming for the first time that Washington was talking to New Delhi about the matter.
"There's not some special exemption you get for actions like this," Sullivan told reporters when asked about Trudeau's statement about possible Indian involvement. "It is a matter of concern for us, it is something we take seriously."
US President Joe Biden and several members of the Five Eyes raised the murder of Hardeep Singh Nijjar with Indian Prime Minister Narendra Modi when they met at the G20 this month, the Financial Times reported on Thursday.
The Indian foreign ministry said Canada had not shared any specific information about the murder. Nijjar supported a Sikh homeland in the form of an independent Khalistani state and was designated by India as a "terrorist" in July 2020.