Biman to resume direct flight to Guangzhou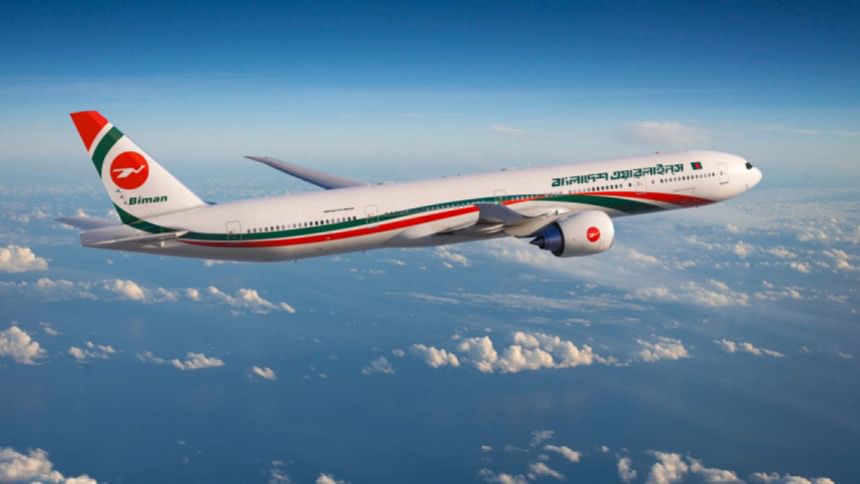 Biman Bangladesh Airlines is going to resume direct flights from Dhaka to China's Guangzhou route on September 14.
Biman flight BG366 will depart from Hazrat Shahjalal International Airport to Guangzhou at 10:20pm on that day, Biman said in a press release.
The minimum one-way economy class fare will start from Tk 30,670 per person and the minimum fare for a return ticket will start at Tk 50,539.
On the other hand, the lowest one-way economy class fare on the Guangzhou-Dhaka route will start from Tk 24,157 per person and the lowest return ticket price will start at Tk 48,911.
The special discount will continue till 31 December 2023.
On this occasion, ticket sales for this route have already started at a special discount.
Every Sunday, Tuesday and Thursday from Dhaka, a Biman flight will depart for Guangzhou at 10:20pm and will arrive in Guangzhou at 04:00 am (local time) the next day.
From Guangzhou, the Biman flight will depart at 05:30am local time every Friday, Monday and Wednesday and will reach Dhaka at 07:20am.
Apart from the national flag carrier, US-Bangla and China Southern are currently operating weekly five flights on this route.
Earlier on August 18, 2022, Biman first launched its maiden flight on Dhaka-Guangzhou-Dhaka route.