A blatant disregard for rights treaties
The Digital Security Act must go, before it inflicts further harm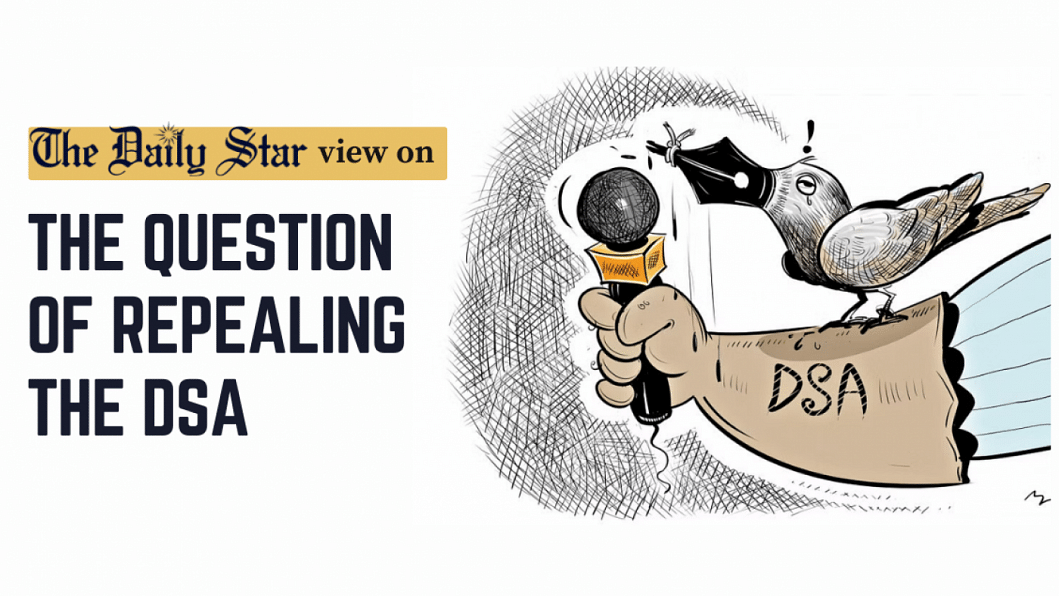 Two issues that have consistently bothered rights defenders in Bangladesh are the government's excruciatingly slow response time in addressing concerns over the draconian Digital Security Act (DSA), and its uncompromising stance on the question of repealing it. Last week, the law minister reiterated that some amendments would be made to the act by September this year – after over four years of continued, blatant abuse – but dashed any sense of hope by rejecting the possibility of repealing it, as widely expected.
It should be noted that it was over 11 months ago that the Office of the United Nations High Commissioner for Human Rights (OHCHR) recommended that the government scraps two sections of the DSA and amends eight others. To this day, the government thinks those sections are "necessary", thus refusing to part with them, but maintains that it is open to some amendments based on its review which is yet to be completed. Having heard similar pledges before, it seems futile to ask why this is taking so long.
After all, the OHCHR is not the first nor the last to point out the extremely broad, ambiguous and harsh provisions of this law, which contradict several international rights treaties (including ICCPR) that Bangladesh as a signatory is bound to uphold. The Sampadak Parishad, one may recall, has also repeatedly and elaborately highlighted these issues since 2018, to no visible effect so far. The last four years and so have amply justified their concerns, with journalists, activists, and political rivals frequently targeted.
It is possible that the government will bring some amendments come September, even if merely to distract naysayers ahead of the upcoming general election. But it will be neither enough nor in keeping with its pledge to prevent abuse of the DSA. Any legal change barring an outright repeal may give the appearance of reforms but it may not still be immune to exploitation given the lack of accountability for powerful abusers in the country and since the very nature of this law, as a Supreme Court lawyer reminds us, "is contrary to the constitution and fundamental rights." It will certainly do nothing for the thousands of victims who are already trapped in the legal logjam, facing uncertainty, harassment or punishment as a result.
The government's failure to recognise their plight or address the glaring problems in the DSA is deeply concerning. We urge the authorities to take the concerns of journalists and activists seriously, and approach the question of reforms in DSA from a human rights perspective instead of imposing their version of reforms.