Can air pollution affect our mental health?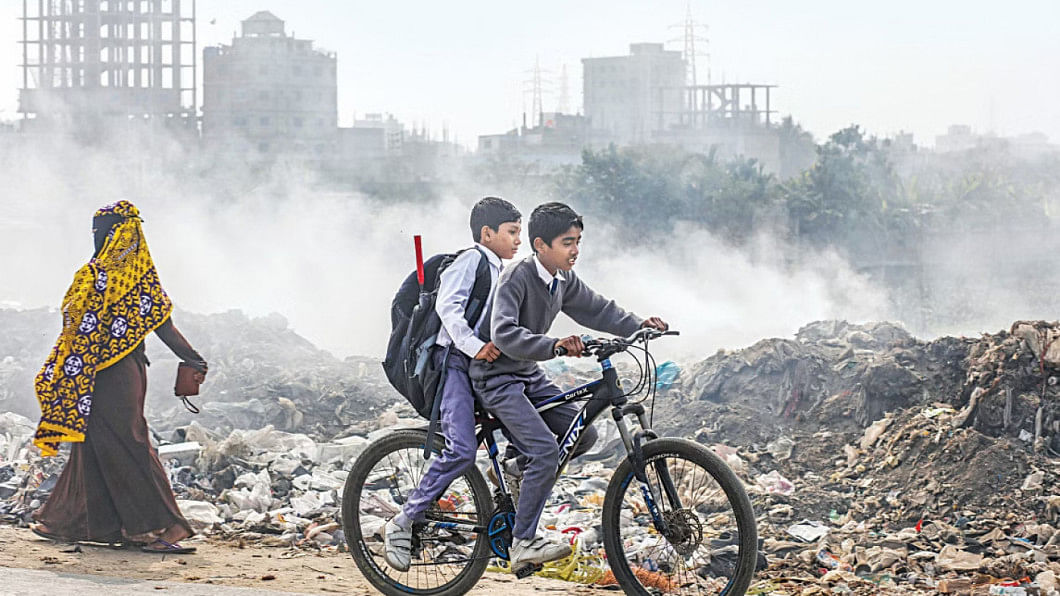 Recent research has shown that air pollution and depression share a strong link.
It is common knowledge that mental health issues can be products of a number of complex and often interconnected issues, ranging from traumatic events, intrusive thoughts, abusive environments, unhealthy relationships, and even spending too much time on social media. A lot of people, however, aren't aware of the fact that air quality can also affect our mental wellbeing.
Studies have confirmed that air pollution can lead to cardiovascular, respiratory, and neurovascular diseases. Examples include lung cancer, stroke, chronic obstructive pulmonary disease (COPD), and pneumonia. When it comes to mental illnesses, however, recent research has shown that air pollution and depression share a strong link. Air pollutants (specifically, particular matter) are said to increase oxidative stress and inflammation in the brain which can further lead to depression. Additionally, a cross-sectional study in the International Journal of Hygiene and Environmental Health has revealed that for each 10 µg/m3  increase in the nitric oxide level, the rate of depression would be twice as high. Multiple studies have also found that women who become exposed to particulate matter during pregnancy (or even after they give birth) are at a higher risk of becoming depressed. Additionally, research has also linked prenatal exposure to particulate matter (including traffic-related air pollution) with increased anxiety in children of 6 to 7 years.
Although limited studies have explored the connection between anxiety and air pollution, the results show that both short- and long-term exposure to particulate matter can result in symptoms of anxiety. One study in the journal Toxicological Sciences found that air pollution contributes to heightened stress cortisol levels, which leads to anxiety. Another study found that people who were exposed to air pollution caused by traffic during early childhood are at a greater risk of developing anxiety later on.
Suicide ideation and deaths by suicide were also found to be associated with air pollution. In a case-crossover analysis from 2018 that investigated the link between suicide and air pollutants in 10 large cities in Japan, South Korea, and Taiwan, researchers found that higher levels of nitrogen oxide, sulfide dioxide, and particulate matters were associated with higher risks of suicide. A US study of 1,546 completed suicides in Salt Lake County, Utah also found that single-day and cumulative exposure to particulate matter and nitrogen dioxide was associated with an increased risk of suicide.
It must be noted, however, that suicide is very complicated. Several factors (such as genetics, lifestyle choices, and mental health conditions) typically have to play a role before an individual falls victim to suicide. Environmental factors alone don't cause people to contemplate suicide or go through with it.
Nevertheless, the immediate attention of the Bangladeshi government should be drawn to the seriousness of this matter because Bangladesh has been ranked first for having the worst air quality multiple times. A 2013 study titled "Air pollution by Fine Particulate Matter in Bangladesh," published in Atmospheric Pollution Research, supports this claim as it was revealed that high concentrations of particulate matter were found in Dhaka. Hence, it is very possible that, along with other factors, such high levels of air pollution may be contributing to worsening the existing mental health conditions of Bangladeshi citizens.
T Mahmud is a Bangladeshi entrepreneur and podcaster who has been active in the mental health and personal development fields.