UP polls: BNP alleges irregularities in 3rd phase too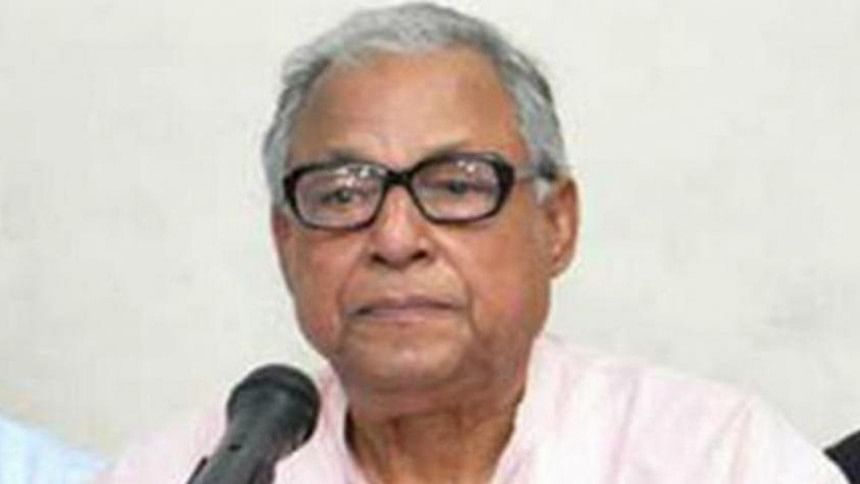 Senior BNP leader Nazrul Islam Khan today alleged that the third phase of union parishad (UP) elections were also marred by "massive vote rigging and irregularities", like the first and second phases.
A delegation of the party made the allegation while talking to the media after meeting officials of Election Commission after 4:00pm when the voting ended.
Giving reaction to the media over today's election, the party said it would decide its next move after observing the EC's role during the third phase of the election.
"After we notified the commission of the irregularities and vote rigging during the first and second phases of the election, it promised of taking actions, but we haven't seen any action so far," Khan, also a standing committee member of the party, told journalists after their meeting with EC officials.
When the BNP notified the EC about irregularities today, the commission urged the party to stay in the election, promising actions against irregularities, he said.
"It is useless if the chief election commissioner acts like a puppet and does nothing to stop irregularities during the elections," Khan added. 
Besides, BNP Senior Joint Secretary General Rizvi Ahmed alleged that the third phase of UP polls was marked by widespread vote rigging and other irregularities carried out by the ruling Awami League men.
"Massive stuffing of ballots, intimidation and violence took place in today's UP polls likewise in the past two," Rizvi said at a post-polls press conference at BNP's Nayapaltan central office in Dhaka.
Now, this is nothing surprising to the countrymen as they have already noticed that violence and vote dacoit are being carried out in all the elections under the ruling Awami League, Rizvi said.
"The election commission didn't take any measures to stop violence carried out by the AL "goons" because the EC officials are fearing of losing jobs," he added.
Rizvi also said the government has turned the election a farcical one in cooperation with the election commission.