Step to be taken for Khaleda's treatment at BSMMU: Home Minister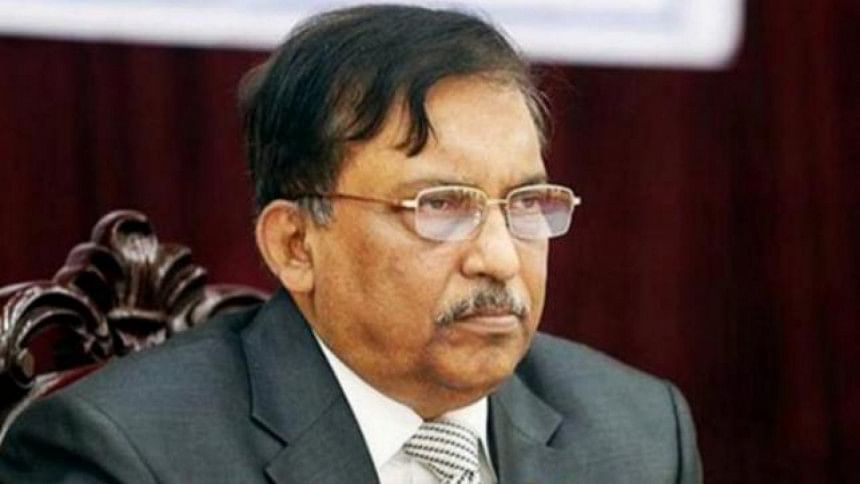 Home Minister Asaduzzaman Khan today said that they will take step for treatment of BNP Chairperson Khaleda Zia at Bangabandhu Sheikh Mujib Medical University (BSMMU) as per prescription of her personal physicians.

He however said the prison authorities were not aware that she collapsed on the ground and got fainted as no one has seen it.

The Home Minister replied the reporters when his attention was drawn about Khaleda Zia's personal physicians' prescription after attending the Iftar Mahfil hosted by Inspector General of Prison at the convention centre of Department of Prison of Bakshibazar in the city in the evening.

The four personal physicians who met BNP Chairperson Khaleda Zai at the Old Central Jail on Saturday feared that she might have suffered a mild stroke as she informed them that she collapsed on the ground and fainted on June 5.

The Home Minister said the BSMMU is the biggest as well as a best hospital in the country. All kind of facilities are available there, he said.

"We will take step for her treatment at the BSMMU as per prescription of her personal physicians," he said.

After visiting Khaleda Zia inside the jail in the afternoon, Prof SM Siddique of Dhaka Medical College Hospital's (DMCH) Medicine Department, told reporters that more physical examinations of Khaleda needed to be done in a specialised hospital to know whether she had suffered any stroke as well as to know what the present health condition of the former prime minister is.

SM Siddique along with three other personal physicals of the BNP chief--Prof Wahidur Rahman, Prof MA Kuddus and Prof MD Alamin-- met her at the old central jail at 4 pm.

They have examined her for more than one and half hours and a four-page recommendation about her treatment was handed over to the prison authorities.