4 Ways to Celebrate an Eco-Friendly Eid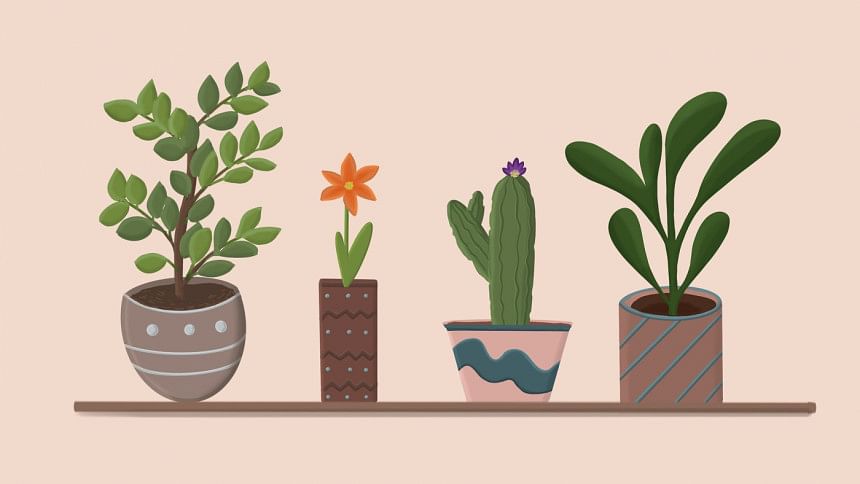 Eid-ul-Fitr has always been of special significance to me. While the month of Ramadan encourages us to practise self-control, be more empathetic and observe philanthropy, Eid day itself is a celebration of unity and love.
However, in all our mirth and festivities, we often overlook one form of love on the big day: love for the environment. Caring for the planet is nothing short of caring for all those who inhabit it. By taking these four easy steps, you can make your Eid a little greener and so much more thoughtful this year.
Life in plastic is actually not fantastic
From all the non-reusable plastic bags that keep on piling up from our trips to supermarkets and malls throughout Ramadan to the plastic food wrap present on most dining tables on Eid day, there's a lot of plastic pollution that we unconsciously partake in during the holidays.
However, there are plenty of eco-friendly substitutes for the plastic products that we assume we cannot do without. Carrying a jute or cloth bag of your own on any sort of shopping spree is a great way to cut down your usage of plastic bags. 
Similarly, choose clothes and room decor items like curtains and carpets made of wool, burlap and cotton over synthetic ones. Plastic-based decoration items like lamps and statues can also be forgone for alternative pieces made of wood, ceramic and glass.
Eat local
If you cook, try avoiding imported ingredients this Eid and encourage others to do the same. Imported food items tend to dominate our markets throughout the year because either those items cannot be grown in our climate or they are out of season here.
Whatever the reason, these products often come here wrapped in plastic and only after travelling thousands of miles, burning lots of fossil fuels in the process. As a result, the food we eat ends up having a huge carbon footprint. The best way to tackle this issue is to shop for in-season alternative produce from local suppliers. 
Not only does this support local farmers and greener food options, but seasonal produce also has no industrial-scale greenhouse or heavily fuel reliant processes involved in their production.
Carpool, people!
'Tis the season for non-stop lunch and dinner parties. However, six families arriving at the same venue in different cars is obviously not the smartest practice if you have the environment's best interests at heart.
Whether you're the guest or the host, try encouraging others to hitch lifts if possible. It's even better if your venue is close enough for you to be able to ditch any sort of pollutive vehicle altogether and walk instead.
Gift more consciously
With all the glittery plastic gift bags, synthetic wrapping papers and ribbons involved, the art of gift-giving is often detrimental to the environment.
If you're planning on getting someone gifts this Eid, opt for reusable gift bags, brown wrapping paper and scarves to present your presents with instead. And of course, try gifting something that is sourced ethically and is the greenest option you could go for.
Ultimately, Eid-ul-Fitr is also an occasion of gratitude and there's very little that we can be more grateful for than this beautiful planet that grants us life. And what better way to celebrate that gratitude than by protecting our planet when it needs it the most?
Fabiha is secretly a Lannister noblewoman and Slytherin alum. Pledge your allegiance and soul to her at afifafabiha01@gmail.com