How my admiration for Kazi Nazrul Islam evolved over the years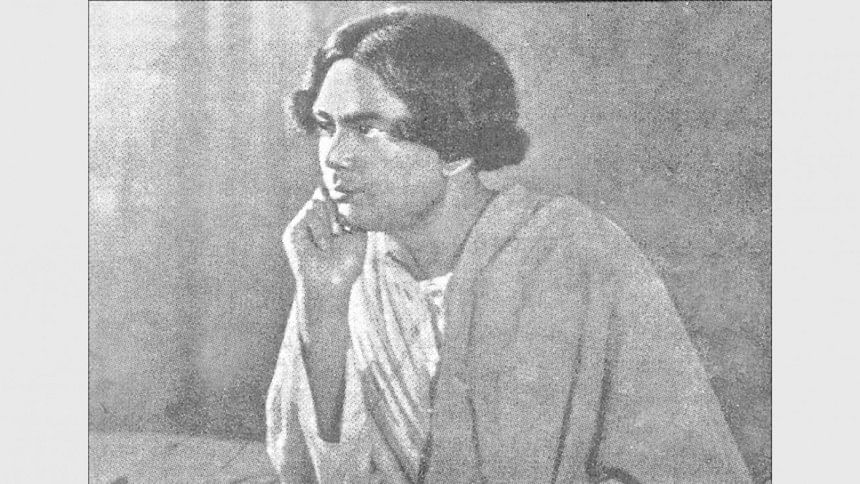 My earliest encounter with Kazi Nazrul Islam's work came through learning Nazrulgeeti from my music teacher when I had been five years old. Back then, I loved the songs and rhymes he wrote for children. As I grew a bit older, I was drawn to the subversive nature of his rebellious poetry. As a young adult, I now find myself ardently admiring the breathtaking words and intricate melodies of his romantic creations. It is this remarkable versatility that sets Kazi Nazrul Islam apart and has elevated him to one of the greats of Bangla literature.
Nazrul's ability to seamlessly transition between different artistic realms is a testament to his profound understanding of the human experience. From poignant verses that tug at our heartstrings to fiery compositions that ignite the flames of defiance, his poems have helped form my perception of the world.
When I was 11 years old, my mom bought me a collection of his greatest poems, Sanchita, from the Ekushey Boimela. I remember obsessing over that book, studying it diligently, and writing down excerpts of poems that caught my heart in my diary. From his satirical criticism of religious extremism in Hindu-Muslim Juddho to his passionate, heart-wrenching confession of love in "Gopon Priya". His words flowed with grace and power, and I was nothing short of mesmerised at the poet's ability to weave enchantment with his words so masterfully. 
I have loved, learnt, and practised music almost all my life, and Nazrulgeeti has been a constant companion in my musical journey. As I continue to struggle my way through the complex assortment of melodies while attempting to sing one of his compositions, I cannot help but wonder how brilliantly the lyrics and the tunes complement each other – lilting ghazals with romantic themes, devotional melodies offered to the divine, and rousing, energetic anthems of freedom and resilience. His music transcended cultures and languages, frequently using Hindi, Urdu, and Persian words. A brilliant example is his use of Hindi and Bangla in "Alga Korogo Khopar Badhon" in every alternate line.
Beyond his literary and musical virtuosity, famous accounts of his activism give away his indomitable spirit. In an era marred by oppression, inequality and colonialism, he fearlessly wielded his pen as a weapon against injustice – challenging societal norms and advocating for the emancipation of the marginalised and downtrodden. As an aspiring artist and writer, I am continually inspired by the intertwining of Nazrul's talent as a writer and his role as a catalyst for change.
I constantly find myself embracing the emotions of love, patriotism, spirituality, and the relentless pursuit of justice as I traverse his vast pool of literary and musical work. To many of us who were born in the late 1990s and early 2000s, Kazi Nazrul Islam's work remains just as relevant and beautiful 123 years after his birth.
Bipra Prasun Das is a guy with a face for radio and a voice for silent movies. Send him good wishes at bipraprasun22@gmail.com