Dhawan pranks Shakib during flight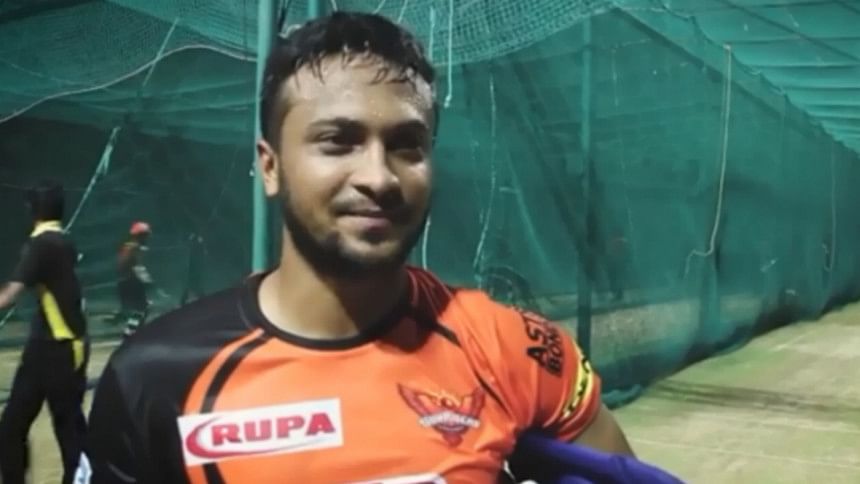 The Sunrisers Hyderabad outfit are certainly enjoying their time off the field and this time footage appears of India opener Shikhar Dhawan pranking Shakib Al Hasan in flight.
Shakib and his teammates like to keep things cool while the team are enjoying themselves off the field and Shikhar Dhawan is not shy of taking the micky out of his teammates whenever he gets the opportunity.
The team moved to Chandigarh to play their next match against Kolkata Knight Riders on April 19, Thursday and during flight Shikhar Dhawan lightened the mood of the squad with some pranks.
The India opener rolled a piece of thin paper and looked to jolt Shakib and Rashid Khan out of their slumbered sleep.
With a comfortable and light atmosphere around the squad, one can expect the Sunrisers outfit to make their mark in this edition of the IPL after they already gathered three wins from three matches so far.
Dhawan joked in a video that was posted by the Sunrisers "If I can't sit in peace then why should I let others sit in peace?"