Bangladesh pacer Sakib under fire over misogynist remarks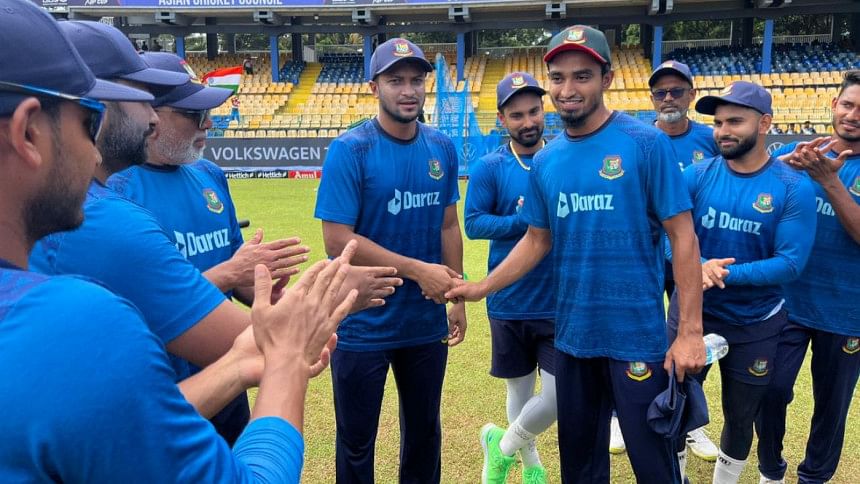 A Bangladeshi cricketer was embroiled in controversy on Monday over misogynistic social media posts condemning working women, just days after making a brilliant international debut.
Bowler Tanzim Hasan Sakib took the wicket of India captain Rohit Sharma with only his fourth delivery in international cricket when the neighbours met in the Asia Cup on Friday, before holding his nerve in the final over to secure victory for Bangladesh.
The resulting adulation for the 20-year-old, though, turned to scorn from women's rights activists and feminists after his misogynist social media posts came to light.
"If the wife works, the husband's rights are not ensured," Tanzim posted on Facebook last year. "If the wife works, the child's rights are not ensured. If the wife works, her elegance is damaged.
"If the wife works, the family is ruined. If the wife works, the veil is ruined. If the wife works, society is ruined."
Women form the vast majority of the workforce of the garment factories that have driven much of Bangladesh's economic growth in recent years.
But conservative patriarchal attitudes remain widespread in the majority Muslim country.
In another post, Tanzim warned men that their sons would not have a "modest" mother if they married "a woman who is accustomed to free mixing with her male friends in a university".
The comments provoked a backlash, with Paris-based feminist writer Jannatun Nayeem Prity pointing out that the Bangladesh team jerseys were made in factories mostly staffed by women.
"I feel sorry for you that you don't consider your mother a normal human being," she added.
Writer Swakrito Noman described the comments as "deeply offensive" in a widely-shared Facebook post, demanding the Bangladesh Cricket Board (BCB) question Tanzim and the player apologise.
Journalist Mejbaul Haque added Monday: "The status of such a distorted form of misogyny is unacceptable. No matter how big a star he is!"
The BCB said it was investigating.
"The issue came to our attention. We are looking into the matter," its cricket operations chief Jalal Yunus told AFP.
Tanzim has played 12 first-class matches in his short senior career, after helping Bangladesh win the Under-19 World Cup in 2020.