Captaincy issue still at large?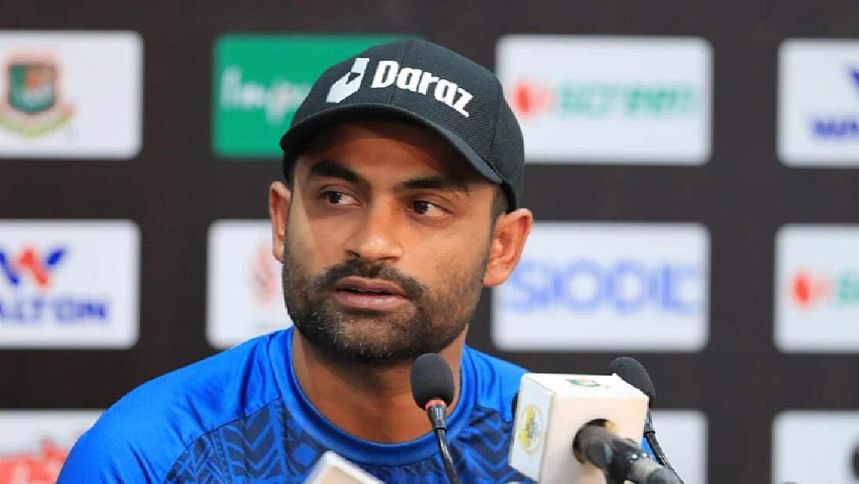 While the national team players are undergoing a few medical tests to assess their conditions ahead of the Asia Cup camp, the meeting between Bangladesh Cricket Board (BCB) president Nazmul Hassan and the three national team selectors at the BCB president's office became a focal point for media at Mirpur's Sher-e-Bangla National Cricket Stadium yesterday.
It appears that with the Asia Cup just around the corner, the BCB president was keen to get up from the current limbo that had been set since the onset of Tamim's retirement saga.
Tamim returned to the country on Monday following his medical treatment in England. The matter of Tamim's return to the team, however, still remains very much at large. Following his return, it was learned that the left-hander would have little time to assess during the camp on whether the pain reappears again.
While talking to The Daily Star, the BCB president Nazmul informed that they needed Tamim's opinion regarding his own return before anything else.
"We have to know what he [Tamim] thinks regarding the Asia Cup and whether he will play. If he plays, we will definitely ask for his opinion. Even if he communicates that he won't be able to play, we have to think of alternatives and also ask for his opinion. We are hoping he will sit with us in the next one or two days," the BCB president said yesterday.
"We need to know the details of what the doctor has prescribed. We need to know when he can join practice or what the rehab plans from the doctors are and when he can play with full strength. Maybe we will know in one or two days hopefully. Then we can think about the steps coming up," the BCB president added.
Coach Chandika Hathurusingha is set to return on August 8 before Asia Cup squad is finalised. Nazmul mentioned that captaincy is not an issue as the vice-captain, in this case Liton, would take over responsibility.
While BCB president suggested captaincy is not an issue, it was learned that both Liton and all-rounder Shakib Al Hasan have an aversion to taking on the role until the current situation finds clarity.