Fizz's two 'wrong deliveries' decided the game: Warner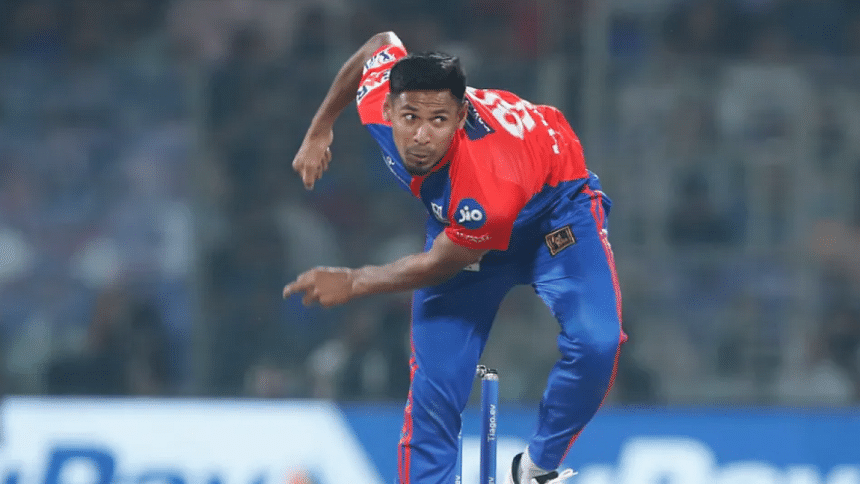 The chance was there for Delhi Capitals to register their first win in the ongoing edition of the Indian Premier League (IPL) but skipper David Warner said, despite a brilliant effort, two deliveries from Mustafizur Rahman eventually saw the match go Mumbai Indians' favour at the Arun Jaitley Stadium in Delhi yesterday. 
It was Mustafizur's first IPL game this season and the left-armer was the one who brought Delhi back into the game. Mumbai were cruising towards the 173-run target before Mustafizur removed Mumbai Indians' captain Rohit Sharma for 65 in his final over. Mustafizur also bowled a tight 15th over, giving away just two runs. The Fizz, however, went for 13 in his first. 
But Mustafizur was hit for two sixes by Cameron Green and Tim David in his final and the innings' penultimate over, and according to Warner, the game was over there. Delhi lost the match by six wickets.   
"Wrong end of it today, but the guys were fantastic. Two balls were wrong and that's the game. We did well to bring it back in. Nortje is world-class and that's what we expect from the big fella. Mustafiz too," Warner said at the post-match presentation ceremony. 
Former New Zealand cricketer Simon Doull tried to explain why Mustafizur was hit for two sixes in that over. 
"Bringing in Mustafizur to bowl the 19th over was the right decision. But the boundary on the on-side was small, and Mustafizur was bowling close to the batters' body. That's why Green and David could hit him for sixes," Doull said during Cricbuzz's post-match programme. 
Both the deliveries that were hit out of the park were slower off-cutters from the 'cutter master'. 
Former Indian cricketer Manoj Tiwary blamed Mustafizur for being predictable. 
"When you can bowl cutters, you need to bowl at the right length as well. The batters were ready for it [cutters]. Mustafizur could have changed his length a bit, he could have bowled a bit short or wide. If a batter already knows what the bowler is up to then the batters' task becomes easier," Tiwary said.