Yunnan province of China
A melting pot of traditions, cultures and natural beauty
One has to visit China to discover its incredible diversity and breathtaking beauty.
The country, known for its incredible economic progress in the last decades, has always been a much sought-after destination for travellers since ancient times. 
And even after the frenzied infrastructure drive across the country, it has found a way to preserve the essence of its ancient traditions and culture to coexist with its modern marvels.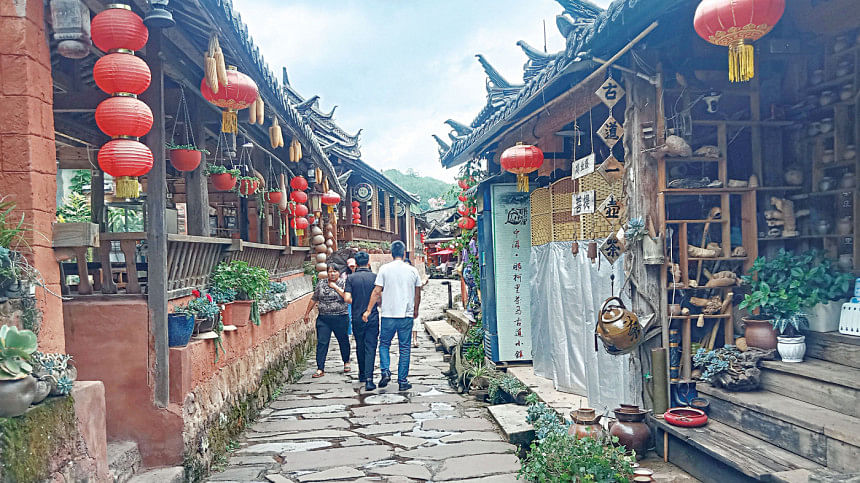 That's what I found when I visited China for the second time last June. For a week, I had the chance to take a glance at Yunnan Province's rich culture and stunning landscapes.
The wetland park is home to 102 species of birds and 118 types of water plants including some rare species.
As I came out of the aircraft after touching down at Kunming Changshui International Airport in the evening, a gentle breeze kissed my face, offering respite from the scorching heat of Dhaka. 
During the whole trip, the temperature was moderate, adding to the overall comforting experience.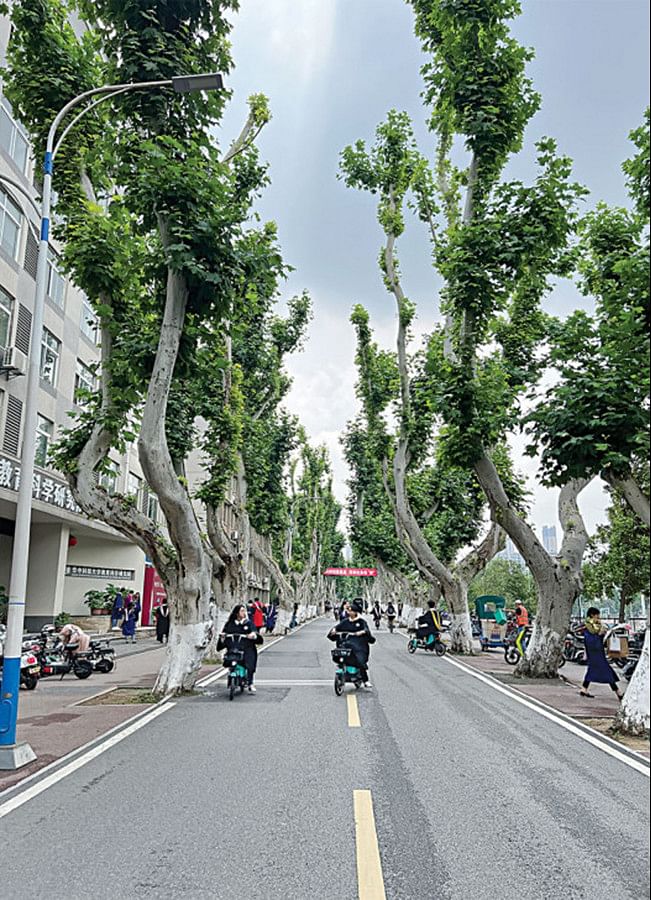 Situated in southwestern China, Yunnan Province shares borders with the Tibet Autonomous Region to the northwest, Sichuan Province to the north, Guizhou Province to the east, and Guangxi Zhuang Autonomous Region to the southeast. It also shares borders with Vietnam, Laos, and Myanmar, extending its reach to the south and west. This unique geographical location transforms Yunnan into a melting pot of diverse cultures, time-honoured traditions, and awe-inspiring natural beauty.
To have a glimpse of the glorious past of Yunnan, the next day I visited the Yunnan Provincial Museum. Located in Kunming, the capital of Yunnan, it is a treasure trove of local minority culture.
Stepping inside, I was transported back in time exploring the artefacts of ancient dynasties stretching back to the Dian Kingdom (3rd and 2nd centuries BC). It has over 220,000 pieces of folk art, handicrafts, bronze, ceramics, ancient books and more. 
The museum's grand architecture, inspired by the stone forest of Yunnan, served as a gateway to a bygone era. Awe-inspiring relics, including enormous dinosaur skulls and other fossils, in a dark room with light and sound effects will surely amaze any visitor.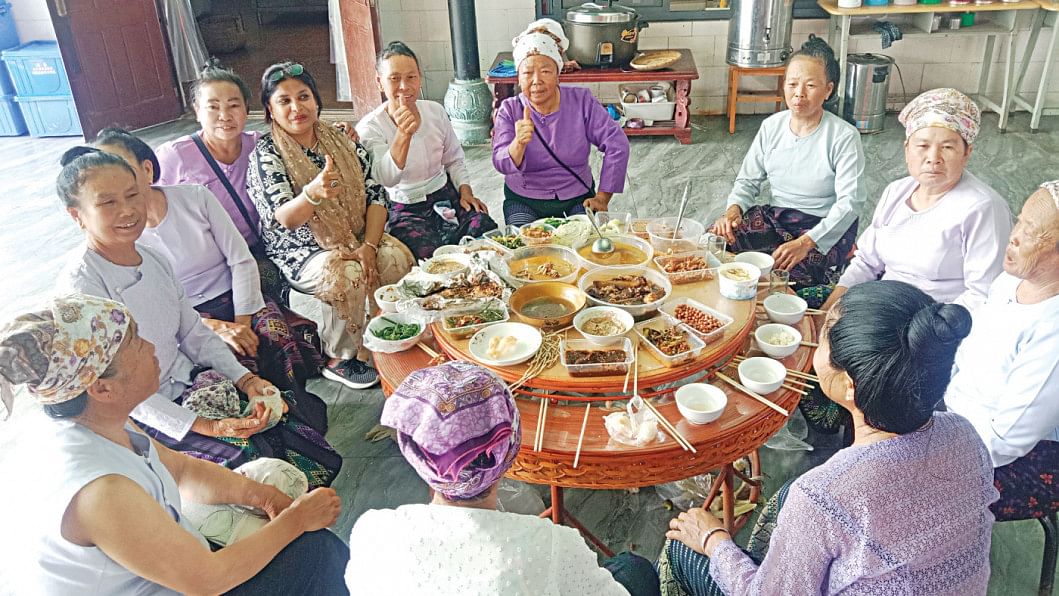 The descriptions of the artefacts, some dating back more than two thousand years, help to understand the social and spiritual development of those periods. Artefacts from Bronze Age show the rich history of this region.
Later that day, I discovered the enchanting Xinghai Peninsula Wetland Park. This natural oasis, nestled alongside the serene Dianchi Lake, was a breath of fresh air. Strolling along the vibrant wooden walkways, adorned with colourful flowers and grass, I felt at peace. 
A walk through the park's lush swamp forest would make you feel you are inside a deep, untouched forest, but completely safe.
As the sun began its descent, a gentle reminder echoed through the park urging visitors to leave the premises. It was time for the birds to return to their nests.
The wetland park is home to 102 species of birds and 118 types of water plants including some rare medicinal species.
On the third day, I visited the Kunming Dounan Flower Market which is adjacent to the east bank of Dianchi Lake in Chenggong District of Kunming City. It is the largest fresh-cut flower market in Asia and the second largest in the world after Netherlands' Aalsmeer.
The market ran a riot in my senses with an explosion of scents and hues. The market was so huge that even after walking for three hours, I could only cover a part of it. 
And I witnessed a digital auction live there participated by hundreds of traders. Besides flowers from the province, the market receives fresh-cut flowers from neighbouring provinces and countries. Flowers from here are exported to 46 countries and regions.
In peak season, as I am told, the daily trading may touch 20 million yuan!
On the same day, I visited Yunnan University where a department is dedicated to Bangla studies. Talking to some Chinese students of the department there in my mother tongue was one of the sweetest memories of the tour. When they sang a Bengali song -- 'Ami Banglay Gan Gai, Ami Banglar Gan Gai/ Ami Amar Ami k Chirodin Ei Banglay Khuje Pai' -- it was hard for me not to be emotional. 
On the fourth day, I had my first high-speed train experience as we proceed to Pu'er City on the China-Laos Railway.
Pu'er is known as 'the palace' of the 'kingdom' of Yunnan -- a province renowned for its rich flora and fauna. The city is full of wetlands, hill areas and forests. 
While travelling through Yunnan by bus and train, the agricultural advancements fascinated me. I could see modern farmlands spanning miles after miles on both sides of my travelled path. I was told that an advanced irrigation system covered the whole region.
Our net destination was Nakeli village, a key stop on the ancient Tea Horse Road. This is now a popular travel destination for both Chinese and foreign tourists for its culture and ethnic diversity. Thanks to conservation efforts, one can still feel the once-bustling trade centre strolling through its ancient alleys. 
Then, we moved to Nandaohe village, famous for its Arabica coffee beans. While in China's main and best coffee-producing area, we had the chance to visit a couple of coffee gardens and a coffee processing unit. 
A safe wooden walkway guided me through the dense foliage, allowing glimpses of majestic Asian elephants roaming freely. Witnessing these magnificent creatures in their natural habitat was both humbling and awe-inspiring. I learned of the dedicated efforts to protect and conserve these endangered animals, ensuring a harmonious coexistence between humans and wildlife.
Located in the South of Mengyang Natural Reserve, 115 kilometres from Pu'er City in Xishuangbanna, the Wild Elephant Valley was my next destination. As the name suggests, this area has the largest population of wild Asian elephants in China. It's also home to rare Indian bison and tigers.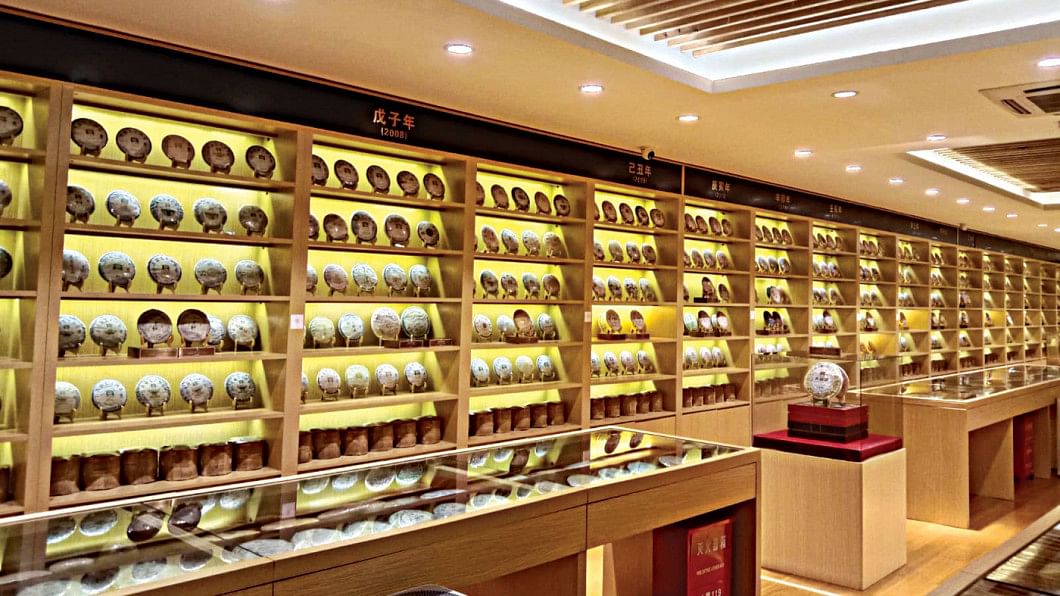 On the fifth day, I visited the valley. A safe wooden walkway guided me through the dense foliage, allowing glimpses of majestic Asian elephants roaming freely.
What moved me the most was the efforts by the authorities to ensure a harmonious coexistence between humans and wildlife?
In 2008, China's first Asian elephant breeding centre was established here. To compensate locals for the crops damaged by elephants, and prevent human-elephant conflicts, the government has also introduced "elephant insurance". 
Thanks to the efforts, the elephant population in Xishuangbanna has now increased to 300. In the 1980s, there were only 150 of these animals. 
After visiting the valley, I enjoyed the evening in the Ganlanba, a village with a unique ethnic culture.
At night, I visited the famous Starlight Night Market in Jinghong City on the Lancang-Mekong river known for its local cuisines and handicrafts. Walking through the market for three hours, I had to conclude that one needed days, if not weeks to explore that place. 
On day six, I visited the Dayi Tea factory in Menghai County, famous for ripe pu-erh tea. This tea is a fermented tea that aids in digestion and is loaded with polyphenols, which cleanse toxins and free radicals.
On the same day, I proceeded to Kunming City by flight. The next day, I departed for Dhaka.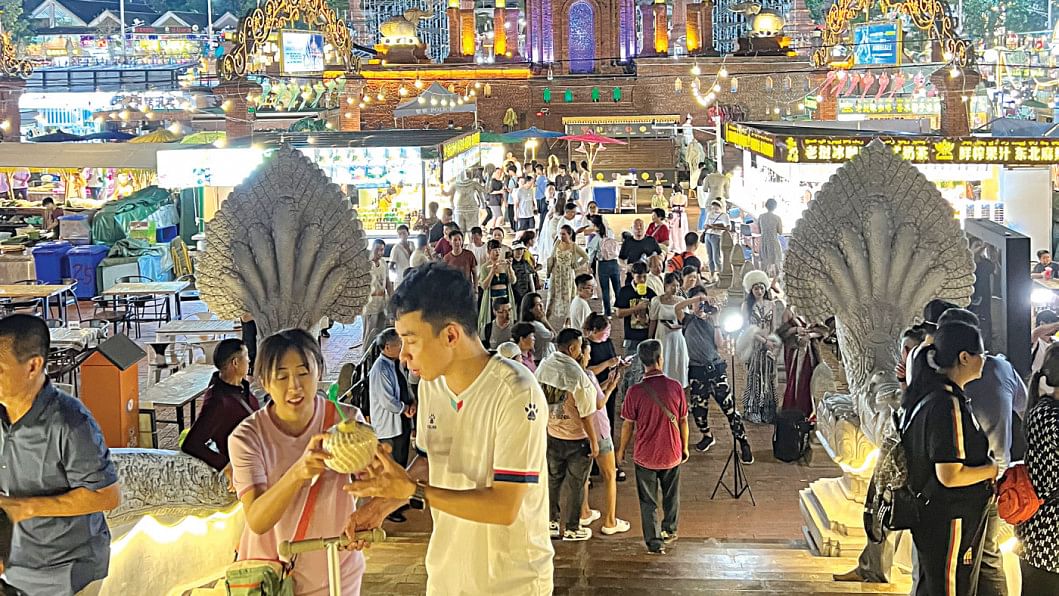 Tips for travellers
Some basic preparations can make your travel in China smooth, more enjoyable and save some bucks.
I will advise you to set up a WeChat account before the travel. It will help you in filling up a mandatory health checkup form digitally. It will also make your life easy in China as it is widely used there for almost every activity: calling a taxi, buying products, and talking with people inside or outside China.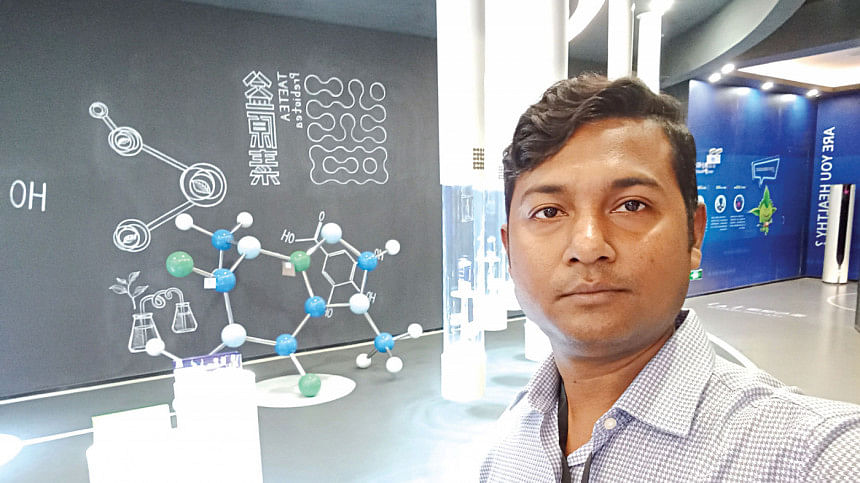 To make payment through WeChat a traveller needs to activate the WeChat wallet. For that, you need to buy a Chinese sim card. Your passport and a credit card will also be needed. Though cash is allowed, Chinese people prefer digital payment through the WeChat wallet, even in remote villages.
You must also activate an internet package and use a language converter app on your cellphone to communicate with local people.
Chinese people, in general, start the day early and sleep early too. This might be an issue if you are travelling outside megacities. They usually take dinner around 7:00pm. So, make sure you have your meals before time runs out.