Albums that feel like a goodbye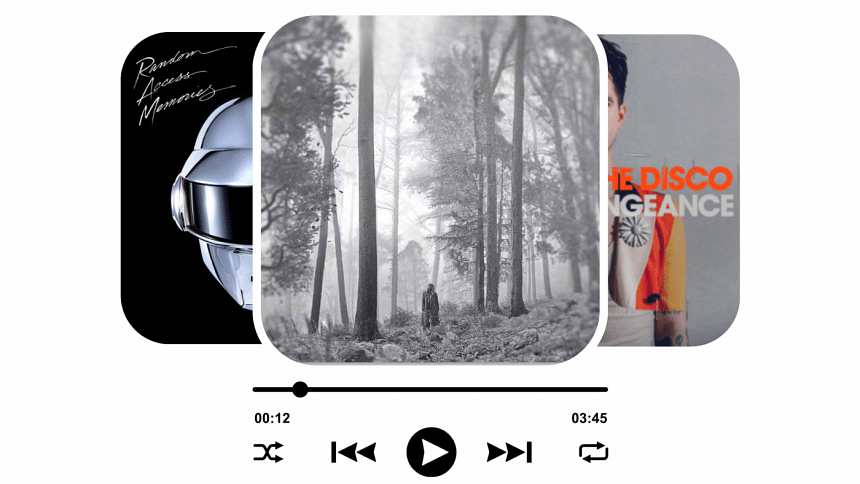 Whether you are graduating, losing a loved one, or leaving behind an old dream, there is always something for you to bid farewell to. From the mellowest to the most uplifting, here are some of the albums that you should listen to for processing the most bittersweet and complex of emotions – bidding goodbye.
Carrie & Lowell
Soft strings and piano notes guide us gently into one of Sufjan Stevens' most beautiful and heart-wrenching records. Released in 2015 as a reflection of the complicated grief he felt for the death of his mother, Carrie & Lowell speaks at once lovingly and sorrowfully to feelings of irreversible loss that we can't always avoid.
Melodrama
Lorde began writing her second album, Melodrama, at age 17. Released in 2017, its lush electropop and wistful lyricism together paint a vibrant, cinematic world that memorialises both the feeling of being terribly young and realising you can never keep that time with you forever. If your heart feels too big for your chest, close your eyes and listen to Melodrama in the dark.
Circles
Circles is Mac Miller's final album, released posthumously in 2020. In times of turbulent self-growth and loss, Miller's words feel intimate enough to be your own, and gentle enough to be a safe embrace. The soft, lowkey R&B production by Jon Brion – Miller's mentor during his darkest times – encourages the kind of quiet optimism in waking up this morning, and the next after it.
folklore
If you've had to let go of someone you love, there's likely already a place in your heart for Taylor Swift's indie-folk-inspired 2020 album. If not, it's fully worth a breakup just to appreciate the gorgeous, yearning and unforgettable stories Swift weaves through the subtly poetic lyrics of folklore.
Random Access Memories
In a different vein from the others in this list, Daft Punk's final album, released in 2013, is their goodbye to fans of two decades. Encapsulating the very best of the electronic genre that Daft Punk was instrumental in developing, the classics in Random Access Memories are no less than a perfect ending; ones to turn up high when you're welcoming new beginnings of your own.
Viva Las Vengeance
"Shut up and go to bed... Viva Las Vengeance!" are the triumphant words that carry out Brendon Urie on the shoulders of certain stardom for years to come. From emo history to extravagant pop-rock perfection, this is the Panic! At the Disco record you put on when the past's behind you and your incredible future's to come.
Tritio Jatra
Endings are bittersweet and difficult, and often, the only person you have to rely on through such times is yourself. Nemesis' "Shesh Gaan" is the melancholy acoustic contemplation of an uncertain future while "Kobe" is the song you listen to when decide to push forward to that future, despite everything.
At this time, Ohi may be found crying in her room to Frank Ocean. Cry with her at fb.com/nadera.naeema